About the Book
Title:
Symptoms of Being Human
Cover Story: Bang Bang
BFF Charm: Big Sister
Talky Talk: Straight Up With A Blogger Twist
Bonus Factors: LGBTQ, Orange County
Relationship Status: Wingwoman
Cover Story: Bang Bang
This cover (and title) is great—it manages to get a key element of Riley's appearance across without indicating gender identity or pandering. The minimalistic black and white here really works in a world where nothing is simple for Riley.
The Deal
Riley is gender fluid, meaning some days Riley wakes up feeling like "the needle points to M or F," or somewhere in between. (This was one of the best descriptions of gender fluidity I've ever read.) But Riley's dad is Congressman Cavanaugh from Orange County, which is a typically conservative and religious part of California. When Riley is taken out of a private Catholic school to attend public school (for votes, natch!), Riley fears entering a new environment where bullies may abound.
Predictably, things don't start off smoothly, and Riley's therapist suggests that blogging may be a therapeutic tool for sorting out one's feelings, along with finding a cause. This turns into blogging about Riley's gender fluidity and search for identity and acceptance…but it starts garnering Riley a hell of a lot more attention than wanted or bargained for.
Will Riley's dad find out? Will it affect his campaign? And maybe, possibly, is the cute goth girl at school interested in Riley? Told in the first person and managing to completely avoid gender pronouns, this is a sensitively written book that sheds light on a different part of the LGBTQ experience.
BFF Charm: Big Sister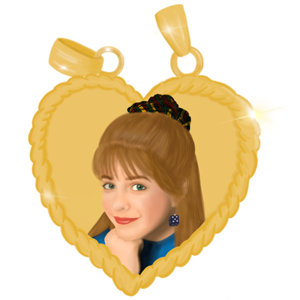 Riley is a little lost, as you might imagine. Understandably, Riley's hackles are raised to ward off bullying—but I'd totally be the big sister to this kid. Riley needs a hug and assurance that everything will be okay.
Swoonworthy Scale: 6
Imagine having a crush on someone at school, and not only having to agonize about whether they like you, but also, as what gender do they perceive you? Are they attracted to you on the days you're male, or female, or both? Is that even possible? It really adds a whole new layer of uncertainty to the whole shebang, and the burgeoning flirtation between Riley and Bec is sweet.
Talky Talk: Straight Up with a Blogger Twist
Riley's blog reaches stratospheric levels of attention based on being in touch with a young trans girl in crisis. When Andie gets media attention, so does Riley's blog (which was already growing followers simply from being on a Tumblr clone and using gender fluidity hashtags). You get a sense of who Riley is through blogging, as well as Riley's interpersonal relationships with new friends, classmates and, of course, the Congressional parents.
Jeff Garvin does a really excellent job of describing what it's like to be gender fluid, even to someone cisgender who's never struggled with that particular issue. Some readers might be frustrated that they never find out whether Riley is "really" a boy or a girl, but the entire book is a testament to how much that binary doesn't really matter. Unlike David Levithan's Every Day, where I thought that the main character ultimately read male, I really bought that Riley felt different on any given day. Further, Riley suffers from panic attacks and depression (who wouldn't?) which is also addressed in a sensitive way.
Bonus Factor: LGBTQ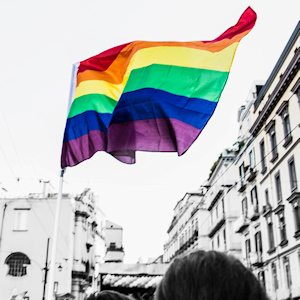 I don't know that I've ever read a book about a truly gender-fluid teen, so this felt very fresh to me!
Bonus Factor: Orange County
I liked the choice of setting this book in Orange County, which gave us Adam Brody and the Real Housewives, but is also pretty conservative and studded with megachurches everywhere. Plus, with a Congressional father running for reelection, it's the perfect locational storm for a kid who just wants to fly under the radar.
Relationship Status: Wingwoman
Book, our date was exactly what I was hoping for: funny, poignant, and educational. You managed to encapsulate the extreme fish-out-of-water feelings that I imagine your main character must have, while exploring friendships and personal identity, too. Now come over here, I've got some people I want you to meet….
FTC Full Disclosure: I received my free review copy from publisher. This review was originally posted on Kirkus Reviews in exchange for monetary compensation, which did not affect or influence my opinions. Symptoms of Being Human is available now.