About the Book
Title:
Teach Me to Forget
Cover Story: In the Clouds
BFF Charm: Let Me Love You
Talky Talk: Heavy, Yet Hopeful
Anti-Bonus Factor: Suicide
Relationship Status: Here For You
Content Warning: Teach Me to Forget deals with attempted suicide, suicidal thoughts, cutting, severe depression, how suicide affects the people who are left behind, and the feelings of helplessness and grief that come after tragic accidents.
Cover Story: In the Clouds
This looks like a photograph that someone's mother took back before the days of digital and has been hidden in the bottom of a box for a few years. Pretty, but nothing spectacular, and not really indicative of the nature of the novel within.
The Deal:
Ellery wants to die. And she's made plans to do so: bought a gun, hired maids, and packed up her room so that her mom doesn't have to when she's gone. But then the gun malfunctions, and when Ellery tries to return it, she runs into a guy from school.
So she makes more plans, sets a new date. But the guy, Colter, just won't leave her alone. At first she finds him annoying—she doesn't want to be saved—but then he begins to grow on her.
But Ellery doesn't want to keep living, and doesn't need any complications getting in her way.
BFF Charm: Let Me Love You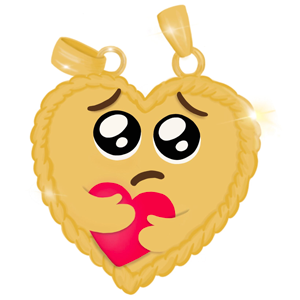 I so badly wanted to take away Ellery's pain, to hug her until things got better. But I know it can be hard to let people in when you feel like nothing you do is right, and that you're only going to break their hearts when you go. Ellery just has so much to offer the world, and I would love to be there when she realizes it.
Swoonworthy Scale: 8
For a book about such heavy topics, there's a surprising amount of swoon in Teach Me to Forget. Ellery doesn't want to fall in love while she's trying to figure out a plan to kill herself, but sometimes life doesn't care what you want.
Thankfully, however, Erica M. Chapman brings up the idea of the savior trope—in which a female character "needs" a man to save her—and makes a point to explain, through Ellery's thoughts and actions, that that isn't the case here.
Talky Talk: Heavy, Yet Hopeful
From the very start of Teach Me to Forget, readers are privy to the fact that Ellery wants to kill herself. Even when the initial attempt fails, she doesn't see it as some sort of sign; rather, she makes new plans. Chapman doesn't shy away from facing, head on, the way Ellery feels and the lengths to which she will go to hide those feelings from her friends and family. She also shows the various alternate perspectives of suicide, from the family who must keep living after their loved one dies to the friends who maybe knew more than they let on, and so have to deal with feelings of "if only I'd told someone …"
Because of all of the above, Teach Me to Forget isn't an easy read. However, Ellery—even while making her new plans and being set in her wish to carry them out—starts finding a piece of life to subconsciously hold on to. There's hope in her situation, even when she feels like all is lost.
Anti-Bonus Factor: Suicide
Suicide is a pretty obvious anti-bonus factor, but the fact that there are three different people in Teach Me to Forget who are all suicidal comes across as a bit heavy-handed. I'd certainly believe that it could happen in real life, but I struggled with the reality of it while reading.
Relationship Status: Here For You
I can't exactly empathize with what you went through, Book, but I can—and certainly do—sympathize. I, too, have dealt with severe depression, anxiety, and feelings of self-doubt, and I know it can be a hard road to travel down. I'm here for you when you need a friend.
FTC Full Disclosure: I received my free review copy from Simon & Schuster. This review was originally posted on Kirkus Reviews in exchange for monetary compensation, which did not affect or influence my opinions. Teach Me to Forget is available now.