About the Book
Title:
Teen Titans: Beast Boy Loves Raven (Teen Titans #3)
Cover Story: Let's Take a Selfie
BFF Charm: Let Me Love You
Talky Talk: Meet Cute
Arty Art: Picolo Perfect
Bonus Factor: New Characters
Relationship Status: Heading in the Right Direction
Red alert! Teen Titans: Beast Boy Loves Raven is the third book in the Teen Titans series. If you have not read the first two books in this series (Teen Titans: Raven and Teen Titans: Beast Boy), man your battle stations turn away now, as there might be spoilers in this review. If you're caught up, however, feel free to continue below.
Cover Story: Let's Take a Selfie
If these two aren't posed in front of a mirror and ready to post the picture they to their socials with something like "We cute." followed by a bunch of different heart emojis, I know nothing about teenagers.
The Deal:
Garfield "Gar" Logan and Rachel "Raven" Roth have both traveled to Nashville to meet with Slade Wilson, a man who's promised them both—separately—to reveal truths about who they truly are and what they can do. Neither of them knows what to expect, nor do they know each other, but killing time in Nashville while they wait has them crossing paths more often than one might expect. Gar's immediately taken with her brooding beauty, but Raven doesn't want to give her heart away again too quickly, after the duplicity of Tommy Torres. But there's something about Gar that is mighty irresistible.
BFF Charm: Let Me Love You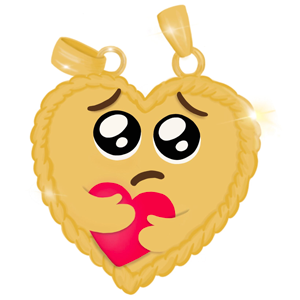 I adore both Raven and Gar so much, but I adore them even more together. Raven's such a "typical" closed-off kind of emo kid—the complete opposite of Gar, who is sunshine and rainbows and stuffed animals. They're the cutest kind of opposites-attract couple, and while I don't think they need any sort of protection from the likes of me, a very non-superhuman person, I would do everything I could to keep these adorable oddballs safe.
Swoonworthy Scale: 7
I've been hoping for these two to get together since Garcia and Picolo started this series, and this book was a great step in that direction. I can't say it completely met my hopes or expectations on that front, however, since the actual swoon in this book felt a little too instalove-y for my shipper heart to give me those butterflies I'd been waiting for. But I do have to give a decent rating for how CUTE they are in general.
Talky Talk: Meet Cute
We got to know both Raven and Gar in the first two books in this series, and Garcia doesn't detour from their characters in this third book. Gar's still a loveable goofball and Raven's still somewhat closed-off. But both of them have a lot going on underneath the surface, and Garcia does a great job of bringing to "life" their insecurities and misgivings about being too honest, too soon. They feel very much like true teenagers, regardless of the fact that they're superhuman.
The best part, however, is watching these two get closer and discover something in each other that they didn't know they were looking for. It's a beautiful start to a relationship that will be very fun to watch blossom. That said, this book didn't really move the plot of the larger series along that much, which made for a too-short read and the feeling of missing out on action that could have been. I'm certain there are more books in this series to come, but I would have liked a little more plot progression amidst the budding relationship.
Arty Art: Picolo Perfect
I've talked about this in reviews for the previous books, but the fact that Picolo went from drawing fan art of these characters to creating canon imagery for these books is the kind of story I love to hear/see. His art continues to be perfect for these characters, too; he mixes the "normal" teenage bits so nicely with the more fantastical elements (such as Trigon, Raven's demon dad, and Gar's shapeshifting).
Bonus Factor: New Characters
Although this book didn't do much to progress the series, it did introduce one new character and hint at the introduction to another that point in a direction that leads to, ultimately, all of the Teen Titans coming together. I'm excited to see how these new characters fold into the story.
Relationship Status: Heading in the Right Direction
We've been together for a while now, Book, and I'm still feeling pretty good about where we're heading. Not every date is going to be the best date ever, but I'm OK with a little bit of downtime amongst the fireworks.
Literary Matchmaking
The Lost Carnival
Michael Moreci and Sas Milledge's Dick Grayson book isn't connected to this one, but I'm sure Robin will come into play sooner rather than later.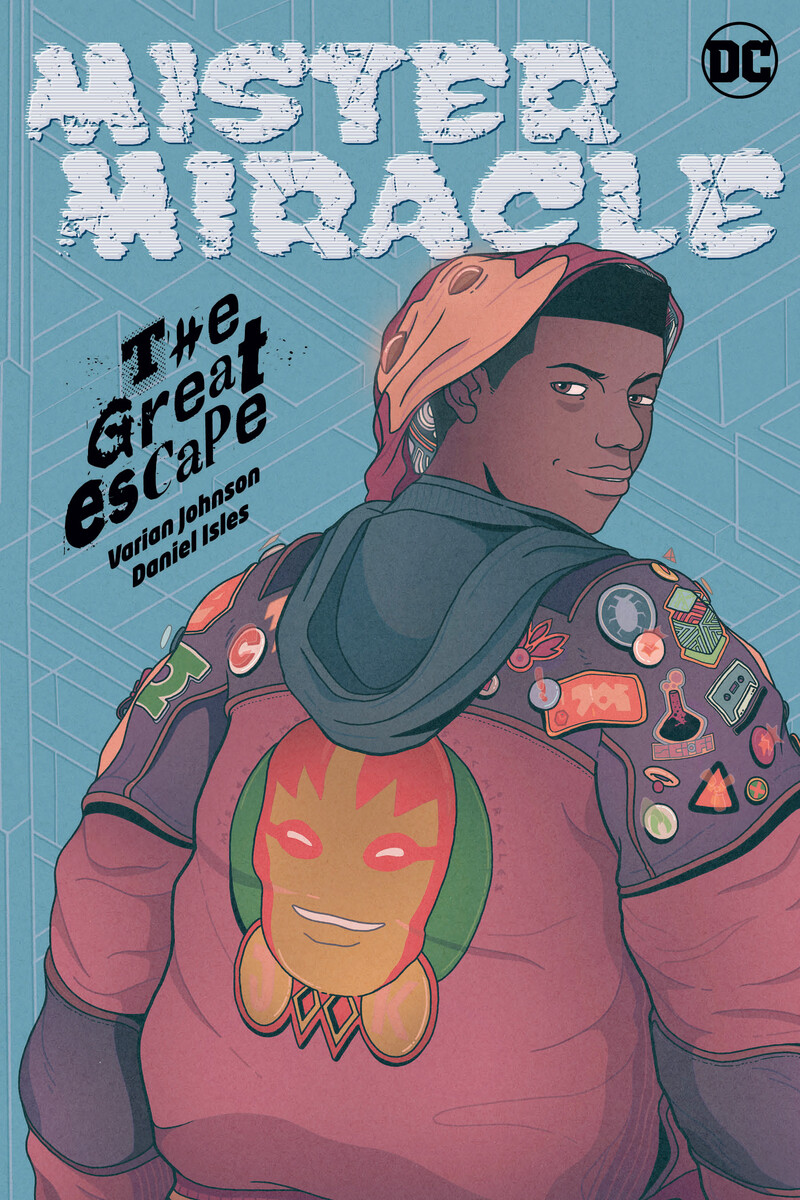 FTC Full Disclosure: I received a copy of this book from DC Comics, but got neither a private dance party with Tom Hiddleston nor money in exchange for this review. Teen Titans: Beast Boy Loves Raven is available now.