About the Book
Title:
Tell the Wind and Fire
Cover Story: A Light in Darkness
BFF Charm: Maybe
Talky Talk: It Was The Best of Times
Bonus Factors: Dickens Retelling, Doppelgangers
Relationship Status: A Far, Far Better Date That I Go Upon
Cover Story: A Light in Darkness
I like this cover—it's simple, but who doesn't love looking at the New York skyline? Although it's not so eye-catching that I might feel compelled to grab it off the shelf (assuming I didn't know who Sarah Rees Brennan is), it does highlight the compelling title. Plus, this cover could have been so much worse: stock photos of teenagers giving each other longing looks with magic light coming out of their hands, anyone? So yes: this is a nice cover.
The Deal:
There are two New York Cities: one Light, one Dark, both pulsating with magic. Lucie Manette belongs to the Light, as does her long-time boyfriend Ethan—but both of them have secrets that tie them to the dark magic in the New York underworld.
When Ethan's dark secret suddenly comes to light—literally—the city has already erupted in chaos from a magical revolution. Can Lucie save her boyfriend, her boyfriend's secret, or herself?
BFF Charm: Maybe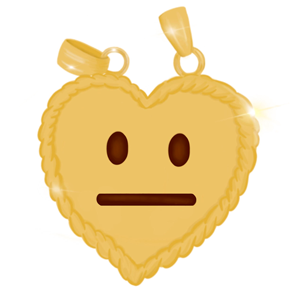 Lucie is a Nice Kid, but sometimes also a Very Dumb One. If you're looking for a Sarah Rees Brennan heroine along the lines of Kami Glass, you're going to be sorely disappointed (Carwyn gets all the best signature Sarah sass here). She is sincere and a bit headstrong, but I'd probably pick her last for kickball, let alone an ally in a magical revolution.
Swoonworthy Scale: 7
There's a bit of a love triangle in this book, and even though I typically dislike those (except in my fantasy world—fight over me, legions of attractive men! There's enough room for you in my love nonagon!), I found this one hard to resist. Part of it is because Lucie's boyfriend is a Nice Guy Who Doesn't Do It For Me, and if I were Lucie, I'd be looking over my shoulder for the next lucky gentleman caller. Part of it is because science has proven that sassy boys who banter are just better kissers, and that is where the swooniest bits of this book stem from.
Talky Talk: It Was The Best of Times
The thing I love about Sarah Rees Brennan's writing is how adept she is at making you chuckle at one line, while tugging at your heartstrings in the next. This book is full of her signature sass, woven in with nods to and quotes from A Tale of Two Cities. (While you don't have to be familiar with A Tale of Two Cities to "get it," well-versed readers will understand why Lucie is "The Golden Thread in the Dark," for example. I can only imagine that seems overwrought to folks who aren't familiar with Dickens' generally overwrought prose.)
Bonus Factor: Dickens Retelling
I do believe this is the first time I've seen anyone retell a Dickens novel for a YA crowd, and I salute Brennan for pulling it off. While the book treads into some familiar light-versus-dark, torn-between-two-worlds territory, I thought the Dickensian tribute made it fresh and entertaining. (Dear Sarah, what's next? Please say Great Expectations. Please.) Of course, being a retelling, you know how it ends: don't say I didn't warn you.
Bonus Factor: Doppelgangers
No, these aren't The Vampire Diaries-style doppelgangers, where Paul Wesley and Nina Dobrev are forced to play multiple more-interesting predecessors to their characters. The very fact of a doppelganger's existence means that someone did something against the law, which is why they must be hidden—and magically chained up—lest their existence be discovered and tarnish someone's golden reputation.
Relationship Status: A Far, Far Better Date That I Go Upon
Book, given that your author is a favorite of mine, I had high—no, I'm just gonna say it—great expectations. Despite your retelling status, our date still managed to surprise me, and even though I knew what was coming, it's a testament to your storytelling that I wanted to drag certain characters off for a life of literary snark and plenty of cocktails.
FTC Full Disclosure: I received my free review copy from Clarion Books. This review was originally posted on Kirkus Reviews in exchange for monetary compensation, which did not affect or influence my opinions. Tell the Wind and Fire is available now.