About the Book
Title:
Ten Thousand Skies Above You (Firebird #2)
Cover Story: Montell Jordan
BFF Charm: Yay
Talky Talk: Interdimensional Angst
Bonus Factor: Cliffhanger
Anti-Bonus Factor: Love Triangle
Relationship Status: Take Me With You
Danger, Will Robinson! Ten Thousand Skies Above You is the second book in the Firebird series. If you have not read the first book—A Thousand Pieces Of You—turn away now. Do not pass go, do not collect $200. If you have read the first book, however, feel free to continue below. I will refrain from major spoilers in my review, but there might be hints at plot points and details about the story.

Cover Story: Montell Jordan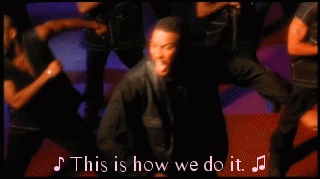 This cover (and the cover of the first book) are works of art. They're unique, and they perfectly portray the story inside, a story that mixes science (fiction, but in the books it's fact) and creativity.
The Deal:
In the months since her return to her home dimension, Marguerite has tried to get her life back normal—or as back to normal as she can, what with discovering that she's an interdimensional traveler and part of a conspiracy that crosses dimensions. At first, it all seems to be working. Her parents have continued their research into the Firebird project. Her relationship with Paul is growing deeper and stronger. She's looking forward to going to college.
But then Theo gets sick. And Paul goes missing. And Wyatt Conley comes to her with a deal: work for him, or lose them both forever.
BFF Charm: Yay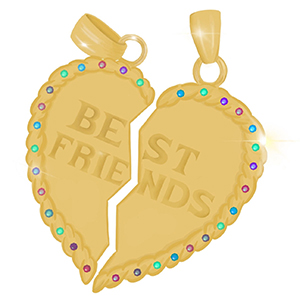 Marguerite is young, and prone to rash decisions, but those decisions are always made out of love or loyalty. The fact that she'll put her life on the line for those she loves is an admirable quality. She's also quite intelligent. Maybe not as intelligent as her (literal) genius parents or their research assistants, but it takes all kinds to make the world work. And, in Marguerite's case, she's a good balance to people who so easily get caught up in the science of it all. Plus, like I mentioned in my review of A Thousand Pieces of You, she would be much easier to chat with.
Swoonworthy Scale: 7
Marguerite only has eyes for Paul, and believes that he's her destiny, in any dimension. But fate is fickle, and Marguerite has to come to terms with some harsh realities about, well, other realities. Plus, Paul is missing, so any chance for fun times is a bit hindered. Still, Claudia Gray crafts relationships exceptionally well, and the few flashback scenes we do get are filled with enough swoon to carry us through the book.
Talky Talk: Interdimensional Angst
Where A Thousand Pieces of You deals more with Marguerite discovering things about the Firebird program and being driven by vengeance, Ten Thousand Skies Above You is, at it's core, a rescue mission. Gray has once again written an action-packed story, but this novel feels a little more angsty, particularly when Marguerite is forced to question all that she believed to be true. She is a teenager, after all, and dealing with some very science fictiony science; with this kind of situation, there is no real consistency from one day to the next.
Bonus Factor: Cliffhanger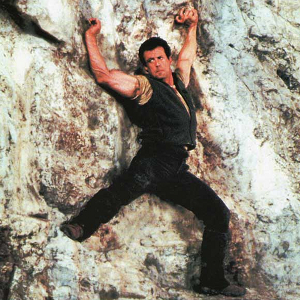 A lot of information was revealed in Ten Thousand Skies Above You, information that made major waves. But nothing was as "WHAT" reaction-causing as the last few pages. It's going to be terrible having to wait for the next book and the resolution, but I have to give it to Gray for being able to gut punch so delightfully.
Anti-Bonus Factor: Love Triangle
Both Theo and Paul have feelings for Marguerite. And while Marguerite thinks Paul is The One, regardless of the dimension, every Marguerite might not feel the same.
Relationship Status: Take Me With You
As much as I love hearing about your adventures, Book, what I really want is to travel with you between dimensions. The risks are totally worth it. (Maybe. I think.)
FTC Full Disclosure: I received a copy of this book from HarperTeen, but got neither a private dance party with Tom Hiddleston nor money in exchange for this review. Ten Thousand Skies Above You is available now.