About the Book
Title:
Thanks a Lot, John LeClair
Cover Story: Clipping
Drinking Buddy: Raise the (Stanley) Cup
Testosterone Level: High Sticking
Talky Talk: Pentalty Shot
Bonus Factor: Dear Mr. Henshaw
Bromance Status: Teammates
Cover Story: Clipping
This is a small press, but the clip art cover lost it for me. At least there were no giant teen faces.
The Deal:
At sixteen, Emmitt is already being scouted by college hockey teams. He's leading his team in Colby, Vermont to an undefeated season. There's no reason he can't play for the NHL someday. His mother and his brother Casey are bursting with pride, as is Dusty, his special someone.
Dusty, the coach's freshman nephew. In the previous book we learn how Dusty and his siblings had to move from Colorado to go live with their aunt and uncle in Vermont. And how Dusty found the courage to come out to himself, thanks to his uncle's star player, Emmitt.
But Emmitt is conflicted. Every hockey player he knows is a rugged, macho, toothless sort. How would the world react if they caught him kissing his boyfriend? It's better they both keep this relationship secret.
But now Emmitt's estranged father has shown up, after years of ignoring his sons. Emmitt is going places. He could go pro, but not if he insists on wasting away in nowhere, Vermont. With Dad's help, he could get into a elite hockey program in Michigan. He'd just have to leave behind his mother, his brother…and his boyfriend.
Meanwhile, Dusty is getting distant and angry. Is he tired of being Emmitt's dirty little secret, or is something else going on?
Drinking Buddy: Raise the (Stanley) Cup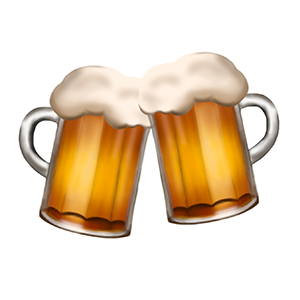 Emmitt was a great character. He's passionate about his boyfriend, and sometimes just wants to throw Dusty up against his locker and kiss the hell out of him in front of everyone. But he can't. What would the team think? Homophobia aside, that's the coach's nephew there, he doesn't need anyone thinking the coach is playing favorites with Dusty's boyfriend. Any he wishes Dusty wouldn't get so pissy about the secret thing. It's for their own good.
And now his father is back. A guy who never even calls, he all of a sudden has a career all planned out for his older, talented son. Emmitt wants to tell him to go to hell, but…
Well, how many guys have a chance to really play in the NHL? His dad could help make that happen. Is it worth giving that up, just to tell his father off? Yes, it would mean leaving everyone he loves, but he's going to be going off to college in a few years anyway. And Dusty is still just a freshman.
Why are there no easy answers?
Testosterone Level: High Sticking
It's a book about hockey. It's manly. Lots of head bashing and such. Which is why Emmitt has such a hard time coming out to anyone outside of his family. His team just wouldn't understand…would they?
As for the romantic side of things, Emmitt and Dusty make a great couple. Dusty pretty much raised his younger brother and sister while his parents were selling drugs, so he's no shrinking violet. He's willing to stay in the closet for Emmitt's sake, but he's not happy about it. And a boyfriend will only put up with so much for so long.
Talky Talk: Penalty Shot
Sometimes I got a little frustrated with the boys. Dusty's snitty 'There's nothing wrong, why would anything be wrong?' comments wore a little thin, especially when it was clear he was having problems he wasn't sharing with Emmitt. And both Casey and I were ready to slap Emmitt for his hand wringing 'What will the neighbors think?' attitude.
But the nation recently underwent a surprising political shift, and a lot of LGBTQ Americans suddenly feel a lot less safe than they did a few months ago. Emmitt's just famous enough that coming out would be more than just a small town school scandal. Maybe he's afraid, but he's not just afraid for his own reputation. He's afraid for his safety…and Dusty's.
Hopefully, it won't be far in the future that high school students can freely date whoever they want, boy's team or girl's.
Bonus Factor: Dear Mr. Henshaw
Dear Mr. Henshaw is the story of a boy who writes to his favorite author. Eventually, he stops sending the letters, using his notes to Mr. Henshaw as kind of a diary, a way to work out his feelings and frustrations under the guise of asking the author for advice.
When Emmitt was little, he met hockey great John LeClair, who kindly invited Emmitt to write to him. Emmitt did, but he never sent the letters, using them as a way to deal with his conflicting emotions, his self-discovery and his relationship with Dusty. It's interesting to watch Emmitt grow from eight to sixteen, becoming more mature (and a better speller) in the course of his letters.
Bromance Status: Teammates
Now, more than ever, it's important that we stand up for our teammates. Even if they happen to play for the other team. I'll always read books like you, bro. 'Locker room talk' excuses nothing.
FTC full disclosure: I got a free e-copy of this book from the publisher, but no money or hockey tickets. Thanks a Lot, John LeClair comes out December 15.