About the Book
Title:
The Accident Season
Cover Story: Falling for You
BFF Charm: Big Sister
Talky Talk: Atmosphere!
Bonus Factor: Mystery
Relationship Status: Going Steady
Cover Story: Falling for You
There's just something about this cover – it's vivid and memorable, and totally screams "October in Ireland" to me.*
*not that I would know what Ireland was even remotely like in October. Or ever.**
** Anyone wanna take me to Ireland?!
The Deal
Cara, her sister Alice, her BFF Bea, and her ex-step-brother Sam are gearing up for another Accident Season. Every year, they suffer bumps, bruises, scrapes and pains. Some years – like the one when her father died – are worse than others. This year, Cara's just trying to navigate her mother's grief, her sister's bad relationship, and her own unspoken feelings for Sam.
But when Cara and Sam decide to throw the best Halloween party ever – in an abandoned mansion, no less – things get spooky. First, Cara realizes that while no one can remember her friend Elsie, Elsie is in all her old pictures. And second, the more she learns about the deep family secrets that lie at the base of the Accident Season, the more dangerous this year's season seems to get.
BFF Charm: Big Sister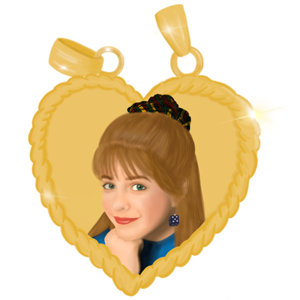 Cara is great – she's fun and adventurous, and she genuinely cares about her poor mom. But our girl is…well, I think the best word here is Oblivious. And you know, that's ok too – sometimes, being 17 can make you a little oblivious to your mother's long-held grief of your older sister's emotional struggles. But she's still empathetic and loving, and I dig that.
Swoonworthy Scale: 3
Once upon a time, Cara's mom married Sam's dad. Then Sam's dad left – and Sam stayed with Cara and her family. But growing up together hasn't stopped them from having feelings for each other. They're shy and they're scared – this is officially questionable territory, to be sure – but they truly care about each other, and that's swoonworthy no matter which mom married which dad…I think.
Talky Talk: Atmosphere!
Ah, I love a good atmospheric novel. This takes place during the most magical time of year – October! Fall, when lattes and pretty leaves abound, and everything seems a little mysterious, is the best – and in Ireland, too! The Accident Season – that time of year when bad things seem to happen to Cara's family – is also very mysterious, rooted in the unspoken superstitions that seem so real, they're (almost) unquestionable. It lends a very spooky tone to a story that is not A Spooky Story, and I love that. It's exactly the kind of almost-magical adventure that you always think could happen in the fall.
Bonus Factor: Mystery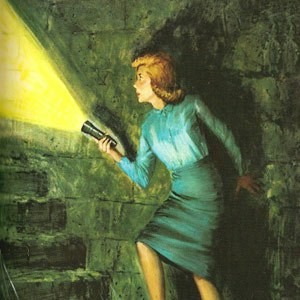 On the surface, the Accident Season that Cara takes for granted is just a part of her life. But the more she learns about the origins of this weird concept, the more complicated it becomes. Stretching from Cara's mom, her sister, and her MIA friend Elsie, it grows into something that we soon realize is anything but normal.
Relationship Status: Going Steady
Book, you were exactly what I was looking for – smart, cozy, and all about fall. You had real heart AND real mystique, and that's enough to keep me coming back for more.
FTC Full Disclosure: I received my review copy from Kathy Dawson Books. I received neither money nor early Halloween candy for writing this review, sadly. The Accident Season is available now.
---
About the Contributor:
Savannah Kitchens is a children's librarian living near Birmingham, Alabama. She loves discussing Harry Potter fan theories, making lists, and baking pies. When she's not reading YA books and graphic novels, she's beating her husband at Scrabble.