About the Book
Title:
The Anatomical Shape of a Heart
Cover Story: Banksy On It
BFF Charm: Yay!
Talky Talk: Majoring In Art
Bonus Factors: San Francisco, Street Art, Sweet Ride
Relationship Status: Art School Sweethearts
Cover Story: Banksy On It
Overall, I think this cover suits the story—I'm not wild about how the title is made into a cartoon heart, but the spray painted, stenciled art is an important part of the story. (I just wish they had gone a direction more like Jack's or Bex's art described in the actual book.)
The Deal:
Bex Adams is an aspiring medical artist, which means she hangs around the hospital where her mother works, hoping to convince someone in charge to let her draw cadavers. One night, she runs into a gorgeous and charming boy dressed like a burglar, but carrying a telltale can of spray paint. Could he be the Golden Apple street artist who is using the walls of San Francisco as a canvas?
Bex and Jack are immediately intrigued by each other, sensing a kindred spirit. It's not long before they're going out, sharing confessions, and pushing each other to take artistic risks. But Jack's cagey about his family and his comings and goings, and it's not just because his art is technically a crime. What is he hiding?
BFF Charm: Yay!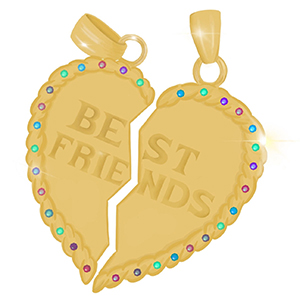 Bex is practical, witty, talented, and even dresses as monochromatically as her drawings—I love a good style theme! She's giddy when she's crushing on Jack, like we all can be, but not so much that she totally loses her sense of self or skepticism (her commentary on geek boys vs. boys who just want to feel superior is on point). I'm envious of her talent (I find anatomical drawings fascinating, to say nothing of people who are talented enough to draw more than stick figures), and I loved her brother (20+-year-old metalhead Heath, who has the sweetest boyfriend ever). Her idea of a great birthday is to check out an anatomical exhibit at my favorite art museum. What more could you want from a protagonist?
Swoonworthy Scale: 10
DAMN, YOU GUYS. DAMN. I've read some fairly steamy YA before, but this one really brought the swoon. Bennett does a masterful job of building tension throughout the first two-thirds of the book, and then lets the physical relationship reach a really hot…er…climax. It almost makes a girl long for the days where it was hard to get your boyfriend alone. Almost.
Talky Talk: Majoring in Art
Bex and Jack spend a good portion of the book talking about their art: why they do it, how they do it, what it means to them, and what they hope it means to the people who see it. Lest you think that you need a pretentious beret and all-black ensemble to appreciate the book, though, let me assure you that Bex is dry and witty while Jack is cheerful and grandiose—they feel like the best versions of real teenagers:
"You liked my stuff?"

"That X-ray figure study of the torso with the bones showing through?" He whistled. "Amazing."

Err…that was a self portrait drawn in a mirror, but it only showed one of my breasts, and only one person outside my family had seen those up close and personal, so it wasn't like anyone would know. It was Serious Art, and sort of clinical, but I'd forgotten it was posted, and now I felt like I'd accidentally given Jack a Girls Gone Wild photo of me flashing my tits. But he wasn't acting weird about it, so I shouldn't feel weird about it either. I discreetly wiped sweat off my brow.
Bonus Factor: San Francisco
Let's hear it for books set in the greatest city on Earth! (At least in my entirely and objectively correct opinion.) I knew I was going to love this book from the first page, when Bex gets screwed over by the very same bus line that has screwed me over since I moved here. The descriptions of San Francisco are delightfully accurate, from the weather (cold and foggy in the "summer" months) to the museums (hello Legion of Honor!) to the way it feels to be barreling down the streets in a hot car with a cute boy. (This is coming from someone who loved Lola and the Boy Next Door, but took issue with Lola leaving the house without a cardigan in July. IT IS JUST NOT DONE.)
Bonus Factor: Street Art
Whether you call it graffiti (with all the pejorative meaning that comes along with it) or street art, it's an interesting form of expression—taking someone else's property for your artistic vision. On paper, it's disrespectful, and yet I can't count the number of times my day has been brightened by seeing a random piece of art on the street. The ethics of Jack's art come up several times in the book, and for all that San Francisco is a progressive city, he does face serious potential consequences for making his mark around town.
Bonus Factor: Sweet Ride
JACK HAS A 1958 CORVETTE. Enough said.
Relationship Status: Art School Sweethearts
Book, I knew our date was going to be amazing as soon as I knew we shared the same opinions about the N-Judah line and anatomical art. You surprised me with your off-the-charts swoon quotient, though, and I liked the depth you had to offer. It didn't hurt that our date was all over my favorite city, either. So, which art school are you going to attend? I think this is love.
FTC Full Disclosure: I received my free review copy from Feiwel & Friends. This review was originally posted on Kirkus Reviews in exchange for monetary compensation, which did not affect or influence my opinions. The Anatomical Shape of a Heart is available now.