Cover Story: Fire and Water Big Faces
BFF Charm: Let Me Love You x 3
Talky Talk: She Says, He Said, She Said
Bonus Factors: Unsolved Mystery, Loyal Pet
Relationship Status: Keeping the Fire Alive
Cover Story: Fire and Water Big Faces
It's rare, but every once in a while a Big Face cover comes along that actually works for me. And Antonio Mora's minimalist and mesmerizing artwork goes beyond that, because I kind of love it. Plus, I'm down with a good excuse to proclaim THE ROOF, THE ROOF, THE ROOF IS ON FIRE.
The back cover also features the other protagonist. Even though it makes less of a splash (heh) than the front cover, I appreciated it — as well as the use of superimposed images — more once the meaning becomes clear. 
The Deal:
Molly Mavity is about to lose one parent but get back another. Her father's waiting for his execution on death row, so it's the perfect time for her mother to re-enter her life. Because there's no way her mom killed herself three years ago. There's no way that she left Molly all alone. 
Pepper Al-Yusef is about to drop out of high school. His last chance of passing is to complete a summer-long academic thesis. Except Pepper isn't sure if he even knows how to write an essay.
Ava Dreyman is about to go on the run. Her mother's dissident activities have roused the suspicion of the East Germany secret police, sending her family down a path that ultimately leads to Ava's death just months before the fall of the Berlin Wall.
As Molly and Pepper dig into the circumstances surrounding Ava's murder, the fates of these three teenagers will become forever intertwined.
BFF Charm: Let Me Love You x 3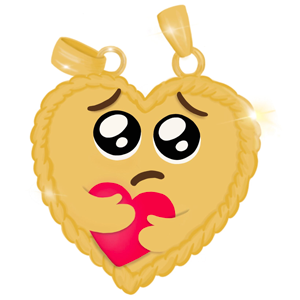 There's owning your weirdness, and then there's wearing it like armor, as Molly does. But that's how she adapted to being the kid whose father is a pyromaniac serial killer: finding power in "the art of not giving a fuck". Even if, in reality, she's constantly on the verge of unraveling.
Underneath Pepper's easygoing disposition lies the family tragedy from which his life began in war-torn Kuwait. Now with high school almost behind him, he's a bit aimless, setting impossible goals that reinforce his mentality that he'll never be able to achieve anything.
Then there's Ava, who grew up under an oppressive regime in the dying years of the Cold War. Which would turn out to be a cakewalk compared to how the rest of her short life horrifically unfolds.
… so yeah, these kids have been through the wringer and then some.
Swoonworthy Scale: 2
This isn't really a swoony book, but Pepper finally gets a chance with his longtime crush, and Ava forges a meaningful connection with someone she eventually meets.
Talky Talk: She Says, He Said, She Said
Each of the three teens take turns narrating the novel through their writing: Molly, in a lengthy and remorseful letter to Pepper; Pepper, in a humorous series of essays for his guidance counselor; and Ava, in nail-biting diary entries published posthumously as a book. With the narratives being set in different times — Molly's sections are in present day, while Pepper's start before they meet, and Ava's are obvi from decades past — the reader almost immediately knows the gist of what will happen, but not the how. It's a storytelling technique that Stephanie Oakes also masterfully employed in her debut: starting by showing all the pieces and where they end up, but gradually revealing how everything fits together. Sort of like Ikea furniture. (Full disclosure: I've been building a lot of Ikea furniture lately.)
Bonus Factor: Unsolved Mystery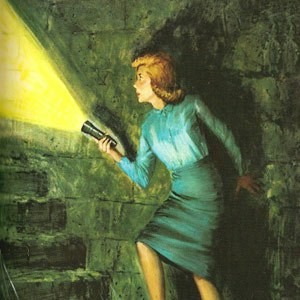 Everybody knows about the tragic demise of Ava Dreyman — or do they? At the height of the intrigue, I was nearly tempted to do something I've never done before in flipping to the end because OMG I HAVE TO KNOW WHAT HAPPENED ASAP.
Bonus Factor: Loyal Pet
Pepper never goes anywhere without his seizure pug, Bertrand, who's adorably useless as a service animal. 
Relationship Status: Keeping the Fire Alive
On my first date with a Stephanie Oakes book, I fell HARD and I was already penciling in an outing with her next one. While The Arsonist may not have set my world on fire, my passion for its author's work keeps burning. (I mean, I'm still making plenty of terrible puns, which is a sure sign of me having affection for a book.) 
FTC Full Disclosure: I received my free review copy from Dial. This review was originally posted on Kirkus Reviews in exchange for monetary compensation, which did not affect or influence my opinions. The Arsonist is available now.