About the Book
Title:
The Art of Being Normal
Cover Story: I Gotta Be Me
Drinking Buddy: This Is a Safe Place
Testosterone/Estrogen Level: High
Talky Talk: Dream the Impossible Dream
Bonus Factors: Road Trip, Twist
Bromance Status: Have You Met My Friends?
Cover Story: I Gotta Be Me
Love the cover image, though I could do without the pigtails. Of course, the US version had to screw it up:
The Deal:
This book alternates point of view between the two main characters.
English teenager David Piper is not a guy you'd want to change places with. Though he goes to the city's fancy pants academy, he does not fit in at all. The bullies call him 'Freak Show' and even his popular younger sister is embarrassed by him. While he has two good friends, Felix and Essie, they're dating each other and David kind of feels like a third wheel. And they alone know David's horrible secret.
David is actually Kate. Though everyone in the world, including David's family, sees him as a male, she's really a girl. She's never let anyone see her, and lives a miserable life, waiting for puberty to turn her into a hairy, deep-voiced, big-footed, gangly man. And that disgusting thing between her legs…how can she live with that?
Meanwhile, Leo Denton transfers in from the 'bad school.' He lives in a miserable house with his two sisters, his absent, alcoholic mother, and a series of strange men he finds in the kitchen in the morning. He has no idea who his father is, just a vague memory or two, and the name 'Jimmy.' He knows if he could just track down his dad, things would be different. Better. Meanwhile, he's determined to keep his head down and nose clean at school. True, Alicia, a popular girl, seems to have taken a shine to him, but Leo is having none of it. Women are trouble. But, Lord, she is cute.
One day, when the bullies are torturing David, Leo steps in and kicks some butt. And thus begins a highly unusual, but very real friendship.
Drinking Buddy: This Is a Safe Place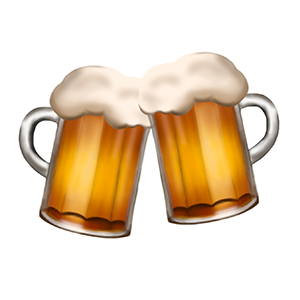 Once again, I'm freaking out over the welfare of fictional kids. David/Kate has loving, financially stable parents, but feels that life isn't worth living because she can't bring herself to tell them they actually have two daughters. And how will her sister react? How will the monsters at school?
Leo, on the other hand, just needs a place to start over, as do his sisters. They're neat people, and deserve more than to scrounge through the couch cushions for change to buy gross British fast food for supper.
Can the pair solve each other's problems? Of course not. But sometimes having a friend in your corner can make all the difference.
Testosterone/Estrogen Level: High
Not a lot of romance on Kate's side. While she dreams of a hunky student named Zach, she believes that romance doesn't happen for people like her.
Leo, meanwhile, has to deal with Alicia: smart, beautiful, cool, understanding, totally crushing on him…who needs that shit?
You see, Leo's been hurt before. In February. Everyone in his family knows better than to speak of February.
Talky Talk: Dream the Impossible Dream
Both the main characters think of they could just change one thing, then their lives would be perfect. Kate knows that she'll never be happy until she doesn't have to hide who she is. But if she shows herself to the world, her life is going to get a whole lot worse. So she's stuck in neutral, slowly growing more boyish.
Leo has hooked his dreams to his father, the elusive Jimmy. His mother refuses to tell him anything about his dad, leaving Leo to fill in the blanks. Jimmy is a wonderful, caring father, who will welcome his son back into his life. He has to. He just has to.
Nice dual hero's journey here. Life is what you make of it, and not every choice is easy.
Bonus Factor: Road Trip
SPOILERS
So Leo finally tracks down his father and Kate comes out to Leo. Leo and Kate go on a road trip to find Jimmy, and Kate takes the opportunity to present as herself. Leo's kind of surprised at this, but he's cool. Even when they go to a pub together, and people assume Kate is his girlfriend. Hey, it's a natural assumption. And a guy could do worse than a girl like Kate.
Bonus Factor: Twist
So there's an incredible twist in this book that I can't discuss. But it's there. And it's awesome.
Bromance Status: Have You Met My Friends?
I think I'll be recommending this book for a long time, especially for all the real life Leos and Kates out there.
Full disclosure: I received neither money nor a four-year British visa for writing this review.