About the Book
Title:
The Automobile Girls at Newport; or, Watching the Summer Parade (The Automobile Girls #1)
Cover Story: 1910/2017
Drinking Buddy: Fruit Punch
Testosterone Estrogen Level: For the Times
Talky Talk: Suffragette
Bonus Factor: Mystery
Bromance Status: Despite My Better Judgement
Cover Story: 1910/2017
1910: The original 1910 cover appears under the dust jacket of the reprint. This is like any other turn-of-the-century chapter book cover, with uninspired characters and scenery. These girls are dressed like they're headed on an Arctic expedition. We do get a good shot of the car, which in my opinion is the underrated star of this book.
2017: This is a lot more eye-catching, with the characters matching their descriptions in the text, down to their clothing. I like the fact the book doesn't gloss over the fact that after driving twenty miles on dirt roads in an open top auto, they'd all be coated with grime. Those goggles and scarves are not a fashion statement (unlike everything else in this book).
The Deal:
Teenage Jersey girls Barbara and Mollie live in a little cottage with their widowed father. But all that is going to change when their wealthy friend Grace invites the sisters to accompany her and her aunt Sallie on an automobile journey to Rhode Island,where they'll spend the summer hobnobbing with the cream of Newport society. But can mere women handle a four state journey by motor car? Will they be able to change that tire? Will scheming cousin Gladys throw a wrench into their plans? And what of the international jewel thief who seems to be tracking their party? Not to mention the tennis tournament, the yacht outings, and flirty college guys at the dances? This is shaping up to be one crazy summer!
Drinking Buddy: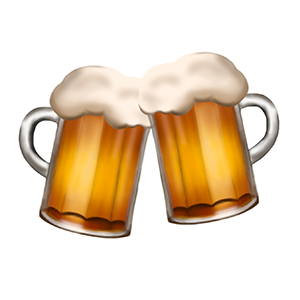 I kept having to remind myself that this book was written over a hundred years ago. The girls seemed kind of vacuous at first, constantly commenting on how they would do things compared to a boy or how they can handle themselves without a man around. On the other hand, this was back when sixteen-year-old Barbara would probably be thinking about getting married, so young women who were brave enough to do something like this on their own were rather ahead of their times. I was amused when the girls discussed the possibility of being able to vote someday. Aunt Sallie is scandalized. Girls in her day would never speak of such things.
Testosterone Estrogen Level: For the Times
In a world or Hermiones and Katnisses, it's hard to get excited about girls who can drive a car all by themselves. If this were a modern book, the title characters would be racing on the NASCAR circuit or building hydrogen powered supercars in their garage or something. But it was not that long ago that very few women worked outside the home and that adventures were strictly the territory of males. The girls, especially Barbara, do a great job of hunting down the world's most blatant jewel thief while never once forgetting how to dress fashionably. And while handsome Ralph seems to have taken a shine to Barbara, she has a robber to catch!
Talky Talk: Suffragette
The book had a real Nancy Drew/Sweet Valley High/Laura Ingalls Wilder vibe. Girls who are absolutely determined to make it in a man's world, while at the same time talking and talking and talking about their clothes. Lord, the clothes. On the other hand, we get almost no description of the automobile. This book was written when anyone with a toolbox could fix any problem their car had and I would have liked more scenes about the auto itself.
The characters in this book are very monochromatic, if you know what I mean. The editor who republished this book acknowledges this. Sad, but unfortunately realistic for the time. The portrayal of the Roma (Gypsies) in this story was kind of cringeworthy. They're not all fortune tellers, you know.
Bonus Factor: Mystery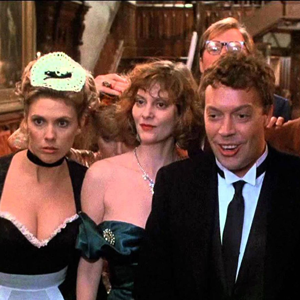 Who is the daring jewel thief who is robbing Newport society women of their baubles? Is he the same burglar who wrestled with Barbara at a New York hotel? Barbara, with the help of two New York private detectives, is determined to find out.
Bromance Status: Despite My Better Judgement
While I'm not sure if the editor plans to reprint all six original books, I hope she does. I want to find out about 'Checkmating the Plots of Foreign Spies' in Washington.
FTC full disclosure: I received neither money nor driving goggles for writing this review. The Automobile Girls of Newport has been available for 108 years.