About the Book
Title:
The Awakening of Malcolm X
Cover Story: Looking to the Future
Drinking Buddy: Without Alcohol
MPAA Rating: PG-13 (Violence, drug and alcohol use, mild language)
Talky Talk: Painful
Bonus Factor: Nation of Islam
Bromance Status: Ally
Cover Story: Looking to the Future
There we see the young lion, during his transition from Malcolm Little, to Detroit Red, to Malcolm X. The young hustler who would go on to make a mark on the world. The voice in the wilderness who was cut down too soon.
The Deal:
At the age of twenty, Malcolm Little was sent to prison for eight to ten years on a burglary charge (though in reality, it was because he'd been with a white woman, who threw him under the bus at the trial). In prison, he reminisced about his family, learned about the history of race relations in the U.S., and heard about the religion of Islam for the first time. Written by Malcolm's daughter, it's a sequel to Malcolm Little: The Boy Who Grew Up to be Malcolm X.
Drinking Buddy: Without Alcohol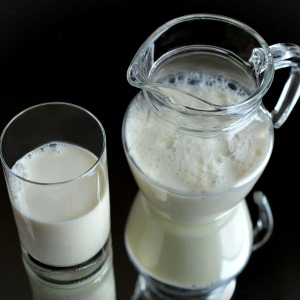 Not that I don't like Malcolm, but he later became an observant Muslim and didn't drink.
So Malcolm grew up in Lansing, Michigan, as Malcolm Little, son of two very educated parents who taught him about his African roots with pride, and raised him to be an educated, clean, proud young man. But after the loss of his parents, Malcolm was on his own. He eventually moved east and took on the name Detroit Red, selling marijuana, operating small hustles, and hanging out with the biggest blues and jazz stars of the era. In a world where society had already dismissed him as just another no-good Negro, Malcolm figured operating outside of the law was his only chance to get ahead in the world. It was only in prison that he decided to spite the white world and become a success through education and improving himself.
MPAA Rating: PG-13 (Violence, drug and alcohol use, mild language)
Malcolm was the smallest of the small time hustlers. He went down for a petty burglary charge when he took a stolen watch in to be repaired, and they threw the book at him. He was sure that his white girlfriend, who had encouraged him and his partner to break into that house, would testify on his behalf and show the court that Malcolm was just a scared kid, barely out of his teens, who made a dumb mistake. Instead, she testified that Malcolm was a monster who threatened her and her sister, and was a dangerous criminal who needed to be locked up. And once the court saw that poor, terrified white girl…
Malcolm lost almost all of his twenties to a charge that would have warranted probation for a rich white kid. Poverty breeds crime, which results in thousands of angry, unemployable young people, rotting in prison, fuming about their lot in life.
Talky Talk: Painful
Malcolm relates how society destroyed his classy, educated parents: his father was murdered by the KKK, yet the police ruled it a suicide. His mother was institutionalized when she refused to feed her children pork from a government program. Malcolm is tossed into a hellish prison, where his cell has no toilet, where the guards beat their charges with no provocation, and the visitors are treated as poorly as the inmates. In one emotional scene, a prisoner is executed. Later, his wife shows up on visiting day; no one had bothered to tell her.
The prison is filled with angry Black men, but they're not stock characters. There's the hustlers, the guys looking for a fight, the religious guys, the ones who are looking forward to starting over when the get out, and the deluded soul who thinks this is all a misunderstanding and that the white people want what's best for them. And yet in prison, Malcolm remembers his education and his history, and starts making plans for life on the outside.
Now this was not a 'white people are evil' or a 'Islam is the one true faith' book. It's just a daughter writing about the human side of her father, who would grow up to be a great man.
Bonus Factor: Nation of Islam
At the behest of his brother, Malcolm wrote to Nation of Islam Leader Elijah Muhammad. Muhammad, a busy, important man, took the time to write to Malcolm, who was nothing more than a prisoner at the time. He helped Malcolm learn of his African heritage, about the many former empires in Africa, centers of culture and learning, which were destroyed by the slave trade and colonization. Malcolm learned how American society could not accept a powerful, educated Black populace, and used the prison system to keep them down.
Malcolm went on to become a leader in the NOI, only to have a falling out with Muhammad over the latter's extramarital affairs (Muhammad had previously insisted Malcolm have no contact with his own brother due to a similar accusation).
Bromance Status: Ally
Very few people are as awe inspiring as Malcolm X, though he's always been kind of an inspiration.
Literary Matchmaking
Kindness for Weakness
Kindness for Weakness, by Shawn Goodman, shows how the penal system chews up and spits out poor kids.
FTC Full Disclosure: I received neither money nor cigarettes for writing this review.