Cover Story: Paper Reigns Supreme
BFF Charm: Caution!
Talky Talk: You Are What You Eat
Factor: World Building
Anti-Bonus Factor: Strained Family Ties
Relationship Status: Still Thinking About It
Content Warning: This book contains body horror, confinement, domestic abuse, forced marriage, gore, graphic violence, misogyny, forced pregnancy/childbirth, and violence against children.
Cover Story: Paper Reigns Supreme
This cover by Su Blackwell is so cool and unique. Paper artists are on another level. If I knew nothing of the story, I would pick it up for the cover alone.
The Deal
Devon belongs to a family of book eaters, supernatural beings that eat books and retain all the contents of the book. Book eater women are rare and if you are unfortunate enough to be born a girl, as Devon was, then you will be treated like a princess aka you only eat fairy tale books and then your family marries you away to another family of book eaters to produce children.
When Devon births a son who prefers human minds over books, she knows she must flee the safety of her kind in order to give him a chance at a normal life. If she were to stay with the family, her son would be taken and raised as a dragon (a type of army that protects the different families of book eaters). The only problem is that her son relies on a drug that allows him to eat books instead and keep the murder of humans to a low. The book eater family that produces the drug has gone MIA, leaving Devon scrambling to keep her son fed while also searching for the drug to save him. You can't live on brains alone; it's messy.
BFF Charm: Caution!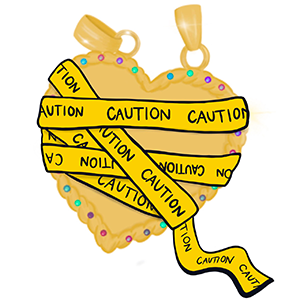 Devon is the definition of mama bear. She would betray anyone and do anything to help her children (I know the feeling). She has a few close friends but her loyalties lie with her children alone and I would be so nervous about stepping out of line, lest her book eater teeth find me.
Swoonworthy Scale: 4
It seems like fate when Devon meets a woman named Hester in a bar, but that only grazes the surface of their relationship, which is full of betrayal, Chanel bags and violence. There isn't a lot of time for flirting when their lives are on the line, but I am happy they found each other in a world where a woman's worth is based on how many babies they can pop out. The lack of romance is refreshing and makes sense with the story. Who has time for love when you got a kid to save and book eaters hunting you?
Talky Talk: You Are What You Eat
It was such a strong concept and I really enjoyed learning about the book eaters. I was loath to find that even supernatural beings have to deal with misogyny and patriarchy. IS NOWHERE SAFE?!
There is a lot of violence in the book. I wasn't expecting the gore but I didn't mind it at all! Might not be for most but I really think it was warranted in the situations the characters were put into. Sometimes you just need a little fictional violence in your life.
Factor: World Building
There was such a potential to dive deep into how book eaters interact and function in the human world. Devon eating a train schedule was brilliant and I wanted more of her adapting and thriving. I basically wanted less religion and fighting, more world building and book eating.
Anti-Bonus Factor: Strained Family Ties
There is only one sibling relationship in this novel that is "healthy", and I use that term loosely because one of the people in it has been so badly traumatized that half the time she doesn't even know where she is. Every other relationship is strained or toxic, which is not surprising but it does leave you wanting for a sliver of sunshine in the darkness of the book eater world.
Relationship Status: Still Thinking About It
Still thinking about it in a good way! My mind often wanders back to this concept and has me wishing that I could chomp on a book or two. THE THINGS YOU COULD LEARN. It's fantastical read with many layers and I will be making another reservation with this book in the near future.
Literary Matchmaking
Gallant
For more strained family ties with some supernatural elements, check out Gallant by V.E. Schwab.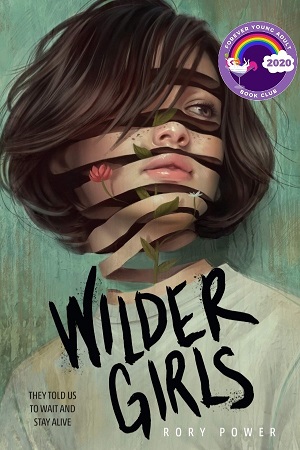 Wilder Girls
Need some horror with a dash of LGTBQ longing? Read Wilder Girls by Rory Power.
FTC Full Disclosure: I received this book from Raincoast Books and have not received payment for this review but I now have a weird urge to eat books? The Book Eaters is available now.