About the Book
Title:
The Boy in the Black Suit
Cover Story: Crumpled Teen Face
Drinking Buddy:  Misery Loves Company
Testosterone Level: Slow Burn
Talky Talk: Just a Bunch of Stuff That Happened
Bonus Factor: The People in Your Neighborhood
Bromance Status: The Creepy Guy Who Is Not Doing It For Attention
Cover Story: Crumpled Teen Face
Another giant teen face, shot from the nose down. But at least they used an African-American model.
The Deal:
Senior year does not start off fun for Matt, when he loses his beloved mother to breast cancer. His father, unable to cope, relapses into alcoholism. Matt, realizing he's now the man of the house, tries to find a job at the only place hiring in his rough neighborhood: the fast food chicken joint. But maybe there's another option: Mr. Ray, ex-1970s ladies man, offers Matt work…at the local funeral parlor. The same place that took care of his mother.
At first, it's just work. After making sure he won't be required to touch dead people, Matt is happy to earn money acting as a pallbearer and setting up chairs. But there's another thing…he starts attending the services. Not because he's needed there, but because he wants to. He enjoys it. He begins to wear his black suit everywhere, even to school. He starts looking forward to going to funerals.
That's not weird or anything, right?
Drinking Buddy: Misery Loves Company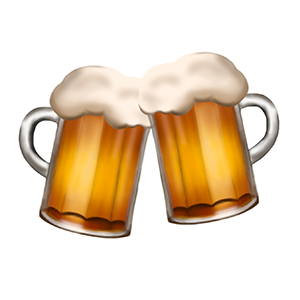 Matt claims he attends funerals because it helps him deal with the loss of his mother. But man…this guy kind of creeps me out. His descriptions of watching mourning mothers and children verge on that of a fetishist. In one scene, he's forced to leave a service just when a mother is about to break down while giving her murdered son's eulogy.
Come outside? But Mrs. Watson was so close! I couldn't believe what I was missing…
Oh, and when he runs into Love, the cute girl from the fried chicken place, he totally gets his flirt on. At her grandmother's funeral.
Bereaved or not, this kid's kind of a ghoul.
Testosterone Level: Slow Burn
There's a lot of potential for action and passion here. Matt's drunken father steps in front of a taxi and winds up in the hospital. Mr. Ray reminisces about the injury that ended his professional basketball career. Love has her own secrets and issues. Matt remembers how he and his friend Chris once heard a woman being shot to death in their not-so-great neighborhood.
And yet…nothing really develops with any of this. A lot of talking, a lot of feelings, and yet… Love and Matt never go beyond first base. No fights, no revenge, no railing at the heavens.
On the other hand, Love was a pretty awesome character. Orphaned and on her own, she has taken over her grandmother's position as the head of the local soup kitchen. I think a book about her would be a more exciting read.
Talky Talk: Just a Bunch of Stuff that Happened
Lisa: Perhaps there is no moral.
Homer: Yeah, it was just a bunch of stuff that happened.
This book didn't have much of a plot trajectory. I thought we'd get to hear some of the dirty secrets of the undertaking business, but Matt is content to just set the table for the after-funeral repast. I thought Matt's dad would learn some serious lessons about fatherhood and moving on, but he's convalescing most of the book. Will Mr. Ray stop living in the past, resentful over the injury that cost him his basketball career? Guess we'll never know.
Matt, Love, and the others all grow and mature in this book, but not in a predictable, by-the-book way. Matt still misses his mother, his father still drinks, and he's at a loss as to what to do with himself.
Just like real life. One day at a time.
Bonus Factor: The People in Your Neighborhood
Growing up in the suburbs, I never had a chance to experience the tight-knit city neighborhood. While Matt lives in a place where you lock your doors and don't leave food out because of the mice, it still has a quaint, all for one feeling about it. There's the Pakistani guy who owns the local bodega. He'll extend you credit if you're short, but God help you if you shoplift. There's homeless people, with their shattered dreams, addictions, and chess habits. Mr. Ray's brother Cork, the neighborhood wino. And of course Ray's late mother, a failed actress with a thousand stories to tell.
Bromance Status: The Creepy Guy Who Is Not Doing It For Attention
I enjoyed reading about the funeral trade until I realized no one was trying to be ironic here. There's a such thing as enjoying your job a little too much.
FTC full disclosure: I received a free copy from Simon and Schuster. No money though. Never any money.