About the Book
Title:
The Boy Is Back (Boy #4)
Cover Story: Kate Spade
BFF Charm: Yay!
Talky Talk: Cabotastic
Bonus Factors: Former Flames, Small Town
Relationship Status: Smitten
Cover Story: Kate Spade
This is a pretty generic cover for an adult female-focused book, but I'll take that any day over a generic cover for a YA female-focused book. While the artwork isn't tied to anything in the story beyond the fact that it's about a girl and a guy, it's still cute in a sassy Kate Spade kind of way, and if it was an ad for that dress, I'd buy it in a heartbeat (and I look terrible in yellow).
The Deal
So this novel is actually part of a series, and I have to tell you something horribly embarrassing: I haven't read the other books! I know, I know, I've really let HRH Meg Cabot down. But on the bright side, I can testify that you'll still enjoy this book even if you're unfamiliar with the series, because I sure did!
It's been ten years since Reed Stewart left Becky Flowers on prom night, after having drunkenly driven their golf cart into the country club pool and telling his father that he was taking up professional golf rather than the family legal trade. It's been ten years since Becky's heart was broken by his silence, her texts and calls and emails going unanswered, her realization that maybe he never loved her at all.
It's been ten years, and yet the past all comes rushing back when Reed returns to Bloomville to help his siblings deal with their aging (and possibly crazy) parents. Turns out, the honorable Judge Stewart and his wife are about to lose their house to the bank, and to make matters worse, they have a MAJOR hoarding problem. Like Grey Gardens-level problem.
And guess who owns a moving business specializing in "sensitive" transitions? That's right, it's Becky Flowers. AWKWARD.
BFF Charm: Yay!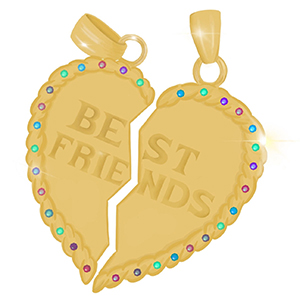 Please, like there could possibly be a Meg Cabot heroine with whom I don't immediately want to share wine and gossip. Becky is smart and funny and really has her shit together, except for when it comes to matters of the heart, of course. I dug her self-awareness and vulnerability as much as her sense of humor and matter-of-fact attitude. Plus, how can you not adore someone who says things like:
I don't understand camping. It's organized inconvenience.
And:
Okay, I should add here that I was pretty drunk. Graham says the trick of wine tastings is to sip and spit. But I would never spit because spitting is disgusting and wine is delicious.
EXACTLY.
Swoonworthy Scale: 7
It's clear from the get-go that Reed and Becky both still have feelings for each other, and that underlying tension is made all the more tantalizing by the shadow of that prom night good-bye (or lack thereof). Although Becky has every right to still be pissed off by Reed's abrupt departure, it's easy to see why she isn't, because this guy is a keeper—charming, intelligent, thoughtful and oh yeah, smokin' hot. Cabot does a fantastic job of plotting out their relationship in a way that makes sense so that you don't spend the entire book yelling, "WHY AREN'T THESE DUMMIES TOGETHER ALREADY?" Instead, you're treated to a sizzling slice of delayed gratification.
Talky Talk: Cabotastic
The Boy Is Back is written in the form of emails and texts, with a few newspaper articles, Facebook posts and and eBay postings (more on those in a second) mixed in, and it's a format that Cabot absolutely OWNS. Within the first few pages, you're smack dab in the middle of Bloomville, surrounded by a rich cast of characters that rival the residents of Stars Hollow. Cabot's wit and knack for dialogue are on full display in the ridiculously personable voices of people like Reed's sister-in-law, Carly, and Becky's mom, who say things like this:
Didn't I show you my latest design? I'm spray-painting sticks white and then hanging little quilted letters from them that spell out the word BLESSED… I'm calling them Blessie Sticks.
Bless you, Mrs. Flowers. Then there's Reed's mother and her eBay posts about cat figurines and yeah that really is as awesome as it sounds.
Bonus Factor: Former Flames
Not only do Becky and Reed have a history, they have a history that the whole town knows about, which makes the whole situation even more uncomfortable… and hella juicy.
Bonus Factor: Small Town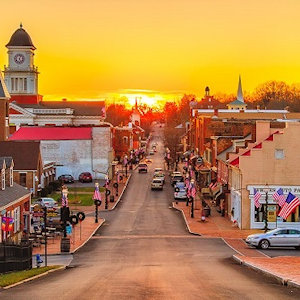 I'm not sure of the exact size of Bloomville, but given that the crime report in their local paper (the only daily newspaper in the tri-county area and a bargain at 50 cents!) includes a resident calling the cops on a barking dog, I'm gonna go ahead and assume that this ain't no big city. But it does have busybodies and a bookstore and a restaurant called Shenanigan's and a restaurant called Matsumori's Tiki Palace and BLOOMVILLE OR BUST, Y'ALL.
Relationship Status: Smitten
Book, you were exactly what I needed after the soul-crushing events of this week. You're delightful and vibrant and just so damn FUN, and you took me seriously (i.e. you didn't play me like a woman looking for a silly romance) without taking yourself too seriously. Thanks for whisking me away to Bloomville for a fabulous escape from reality—your next drink at Shenanigan's is on me.
FTC Full Disclosure: I received a copy of this book from HarperCollins, but got neither cocktails nor money in exchange for this review. The Boy Is Back is available now.