About the Book
Title:
The Comedienne's Guide to Pride
Cover Story: Neon Moon
Drinking Buddy: Two Drink Minimum
MPAA Rating: PG-13 (sexuality, crude humor)
Talky Talk: Didja Ever Notice?
Bonus Factors: SNL, Salem
Bromance Status: Closing Credits
Cover Story: Neon Moon
I love a cover that's completely specific to a book, and the dual comedy masks and brick wall are a nice touch.
The Deal:
Taylor Parker has always been a funny girl. Not the class clown type, but a genuine comedian. In fact, she has just secured an internship as a writer for Saturday Night Live. Could life possibly get any better? Except…it's a diversity internship. You see, Taylor is a lesbian, something she's never actually told anyone. And when they announce the winners shortly…she can't exactly pretend to be Korean. At the same time, she can't give up on an opportunity like this. Her mother sacrificed her own comedy career to support her father's Christian comedy act, who thanked her by dumping her for a younger woman.
But that's not even her biggest issue. You see, there's Charlotte, who works at the museum of witchcraft in their native Salem, Massachusetts. A gorgeous, out and proud lesbian, whose very presence drags Taylor into a fantasy world that's a combination of The Crucible and every Winona Ryder movie ever made. But how to you approach someone like that? Unless, of course, she needs help with a school project and you happen to work at the kitschy museum that she'd like to explore. After hours.
Drinking Buddy: Two Drink Minimum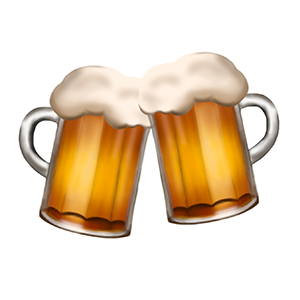 So Taylor has no idea how to come out. Her friends won't understand. She doesn't know Charlotte very well. And she's not sure how her mother would react. But then there's Jen. Her mother's best friend. Another open lesbian. Taylor's biggest fan. Every year Jen visits the bed and breakfast Taylor's mother runs. Taylor just knows that this is the year she can finally tell Jen about her attraction to women, and that Jen will give her some sage advice from a woman who's been there. Thank God for Jen.
Until she arrives. Very pregnant. And with a new man-bunned man in her life. Apparently she's not completely into women. And she's annoyed at Taylor's sense of betrayal. Taylor's back on her own in terms of her sexuality.
MPAA Rating: PG-13 (sexuality, crude humor)
Massachusetts is a liberal state, but Salem is not a liberal city (see below). Once Taylor is out of the closet, there's no going back in. She wishes she could be confident like Charlotte or not concern herself with the opinions of others like Jen, but that's just not who she is. She shines when she's writing sketch comedy, but that's not something you can really show people. Until NBC puts out a press release outing you as their new lesbian intern.
Talky Talk: Didja Ever Notice?
First of all, I would like to thank the author for NOT writing a comedy routine for Taylor. Every other book I've read with a comedian main character failed hard at this (see below). Taylor was a rocket, ready to launch and light up the entire sky.
Except sometimes she doesn't. We know that she and Charlotte are going to hook up…but her shyness kind of puts us into a holding pattern. We know she has to come out to her mother…but somehow, it's the internship she's afraid to talk about, not her sexuality.
Still, I liked Taylor. She might be timid, but she doesn't let anyone pick on her. And when her obnoxious, cheating father offers to pay for her college apartment with the rule that she can't bring boys there, well, she's only too happy to oblige.
Bonus Factor: SNL
As I stated in Deacon Locke, everyone believes that Saturday Night Live was funniest whenever they first started watching the show. Taylor just appreciates the number of great female comedians (she finds the term 'comedienne' sexist and insulting) who've graced the show over the years: Maya Rudolph, Kristen Wiig, Kate McKinnon, Leslie Jones, and (reverent silence) Gilda Radner. Taylor hopes one day she could join the ranks of those funny women.
For those of us who still laugh at 'Delta, Delta, Delta, can I help ya, help ya, help ya?' and 'A clown killed my father,' this was a great trip down memory lane.
This book is set in early 2017, right after 45 took office. And while he may have been a disaster for the LGBTQ+ community, he was a gold mine for comedy writers. Taylor uses her Salem roots to write a sketch about 45, who loved the term 'witch hunt', having to stand trial at an actual witch hunt. Incidentally, this might be the first FYA book of historical fiction that takes place after FYA was founded.
Bonus Factor: Salem
Salem, Massachusetts. A town that really embraces its shadowy past by becoming a haven for fake psychics, souvenir shops, and tacky reenactments. Fun for the tourists, not so much if you're being hanged or crushed during the witch hysteria. And it's not Boston; there's a bit of the old Puritanism still there, enough that Taylor's not so sure how people would react to the real her.
Bromance Status: Closing Credits
Today, a first novel. Tomorrow, the first of many novels, I hope. Can't wait to read more by this author.
Literary Matchmaking
FTC full disclosure: I received a free copy of this book from the publisher, but no money or wax museum tickets.