Cover Story: Etsy Favorite
BFF Charms: Keith MArs Award for Awesome Dadhood, Eventually
Talky Talk: Magical Realism
Bonus Factors: Love of Books, Japanese Folklore, Mysterious Loner Dude Lady
Relationship Status: Dazed and Delighted
Cover Story: Etsy Favorite
Someone buy me a print of this cover so that I might hang it on my wall, please and thank you. Having the actual paper sculpture would be even better, but that might be asking too much.
The Deal:
George is a pretty regular guy. He owns a small print shop and is content to spend his days there, working on orders. He's been divorced for nine years, but is friends with his ex-wife. His daughter, Amanda, has a few issues, but is pretty well-adjusted on the whole. Her son, JP, is precocious and well-loved by both his mom and his grandpa.
When George is awoken in the middle of the night by a sound he can only describe as a "keen," he's surprised to find an injured crane in his garden. He removes an arrow that has pierced the bird's wing, and the bird flies away. The next day, George is inspired to make art of the crane out of cuttings from an old book, something he's never done before. And when a mysterious woman comes into his shop and is struck by George's art, his life will never be the same.
BFF Charms: Keith Mars Award for Awesome Dadhood, Eventually
George is a sweet dude, but lets himself get walked all over because he is always too nice. It feels a little weird to think of him as friend material because he's much more of a dad-type (even though he's only 48), but I were he the father of one of my friends, I'd be totally OK with him hanging around while I was at their house.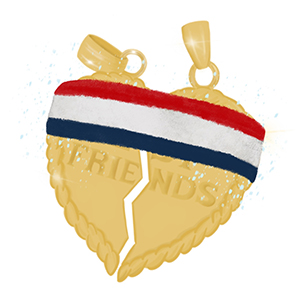 Amanda, George's daughter, has absolutely no filter. She swears frequently and isn't the friendliest of people. She's got some issues, but she'd extremely loyal to her family. It might be difficult to be her friend at first, at least until you got used to her unusual personality, but I'd definitely want to give it a try.
Swoonworthy Scale: 2
Although George does fall in love, his relationship is more about the art he and his lady create together and the strength of the feelings they have for each other than the physical bits. There are some of those, however, but they're not what I'd call swoony.
Talky Talk: Magical Realism
Patrick Ness has a way with words. There's nothing showy about them, but there's a lot of truth behind them. And he's not entirely great with descriptions—at least, I don't quite understand what he's trying to explain sometimes—but it doesn't really matter because of the ease with which he sucks you into his stories. The Crane Wife, which is an adult book, doesn't feel much different than his YA novels, save for the fact that the main characters are adults. It's got the same straightforward quality with an underlying hint that there's something just out of your mind's grasp that I've come to love in his work.
Bonus Factor: Love of Books
You probably won't be surprised when I tell you that I love books. I love the way they feel, I love the way they smell, I love the feel of them in my hands when I am reading. Ness has imbued this love (hopefully one he shares) into George, and the passage in which he talks about his love mimics my own thoughts and feelings on the subject:
He loved physical books with the same avidity other people loved horses or wine or prog rock. He'd never really warmed to ebooks because they seemed to reduce a book to a computer file, and computer files were disposable things, thinks you never really owned. He has no emails from ten years ago but still owned every book he bought that year. Besides, what was more perfect an object than a book? The different rags of paper, smooth or rough under your fingers. The edge of the page pressed into your thumbprint as you turned a new chapter. The way your bookmark – fancy, modest, scrap paper, candy wrapper – moved through the width of it, marking your progress, a little further each time you folded it shut.
Bonus Factor: Japanese Folklore
The Crane Wife is a reimagining of the Japanese folktale also titled "The Crane Wife" (or "Tsuru Nyōbō"), which tells the story of a man who saves a crane from an injury and then later falls in love with a mysterious woman who creates wondrous fabric seemingly out of nothing, but in fact is the crane in human form and is making the fabric out of feathers plucked from her own body.
Bonus Factor: Mysterious Loner Dude Lady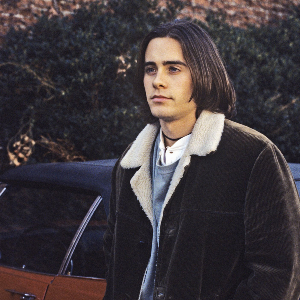 Kumiko, the mysterious woman who arrives in George's shop that fateful day, is a riddle. Her past, her accent, her stories, her age, her ethnicity. She evades questions about her life almost constantly, but in a way that makes her all the more appealing rather than sketchy.
Relationship Status: Dazed and Delighted
I have to admit something to you, Book. Whenever I finish a Patrick Ness novel—and I've only read three including you, plus one short story—I always have to sit for a little while to let what I've just read sink in. Our experience together was no different. I'm a little undone, but in a good way? I'll for sure remember you fondly, once I've had a bit more time to let everything settle.
FTC Full Disclosure: I received a copy of this book from The Penguin Press, but got neither a private dance party with Tom Hiddleston nor money in exchange for this review. The Crane Wife is available now.