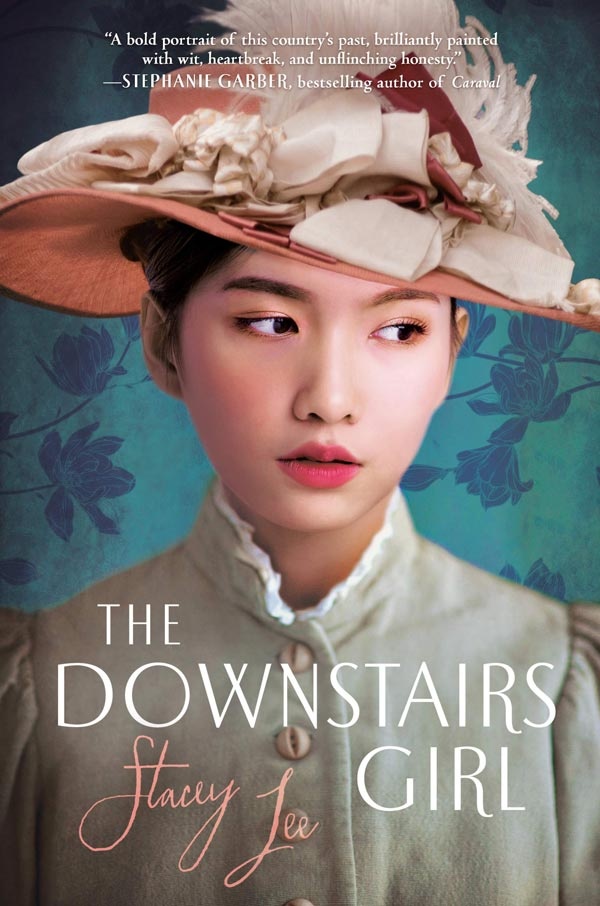 About the Book
Title:
The Downstairs Girl
Cover Story: Hats Off
BFF Charm: Platinum
Swoonworthy Scale: 4
Talky Talk: Drunk Sassy History
Bonus Factors: Asian-American History, Feminism, Kickass Gramps
Relationship Status: Timeless Love
Cover Story: Hats Off
What a beaut! The cover model's expression really embodies Jo's quiet yet sly intelligence, not to mention her beauty, and the color scheme is lovely. While Jo would never sport such a fancy hat, she could certainly make it, and I think she would be pleased by what that shade of pink does to her complexion. (Jo is very opinionated about that sort of thing.)
The Deal
It's 1890 in Atlanta, and as one of its few Asian inhabitants, Jo Kuan does her best not to stand out. Mostly, she's just trying to get along in a white-run world, but she also needs to keep a low profile so that she and Old Gin, her "stand-in father," don't get turned out of their secret home below the house of the Bells, who run a progressive paper called the Focus. Having grown up alongside underneath Nathan, the Bells' son, Jo feels a special kinship with the family, especially since she's been listening to them via the vents for years. So when she hears that the Focus circulation is down and the house is in danger of being sold, Jo does something desperate and possibly dangerous: she anonymously submits a proposal for an agony aunt column called Miss Sweetie.
Suddenly Jo is living two different lives. By day, she's a maid to Caroline Payne, one of the wealthiest debutantes in the city and certainly the most insufferable. And by night, she's Miss Sweetie, dishing out no-nonsense and increasingly feminist and anti-racist advice to an audience who assumes she's white. But neither identity truly belongs to Jo, partially because she has no idea who her parents were, and so with the thinnest of leads, she sets out to solve the mystery and maybe even find her true self in the process.
BFF Charm: Platinum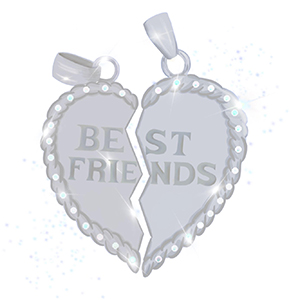 To use an old-fashioned term, Jo is an absolute stitch. She's witty like whoa, and I felt extremely lucky to take up residence inside her head since she has to keep so many of her thoughts to herself. In addition to mentally dropping truth bombs that made me explode with guffaws, Jo quickly earned my most sparkly BFF charm with her compassion, her fierce determination, her fight for equality, and her unapologetically nerdy love of puns and vocabulary. (Her dictionary is missing the G section, so she keeps a list of G-words on her wall. How cute is that?!) Girl is the very definition of spunk, and by the end of the book, I was feeling G is for Grateful to have met such an inspiring, dynamite heroine.
Swoonworthy Scale: 4
Jo has always had an affinity for Nathan, who shares her love of words, and once he starts publishing pieces with a more liberal bent, her admiration only grows. It's only when they finally meet in person that she realizes she's nursing a big ole crush, and the forbidden nature of her feelings (Nathan is white) certainly adds some tension. While Nathan is definitely a good dude, I found the romance to be a bit bland, especially compared with the fiery nature of literally everything else in the book, and it doesn't help that Nathan is continuously outshone by his sheepdog, Bear.
Talky Talk: Drunk Sassy History
Honestly, I wish I was as clever as Jo and could figure out the perfect way to encapsulate Stacey Lee's writing in this book. My above attempt captures the sharp humor and the history vividly woven throughout the story (more on both below), but it doesn't convey Lee's colorful descriptions and her gift for turning a phrase into a mental firework. For example:
"Morning, yourself," she speaks in a drawl pleasing to the ear, dropping r's and g's along the way. Those letters don't have much business here in the South for colored and white alike, as worthless as the pecan shells strewn on the floor."
The things she can do with a mere sentence! Like, I haven't even talked about the character of Noemi, but this one line will tell you aaaaall about her:
Noemi marches down Peachtree as if the world were depending on her to turn it.
On top of this utterly captivating storytelling, we get the Sweetie icing. Almost all of the chapters begin with a letter and response from Jo's column, and I forced myself to pick just one (which was DIFFICULT) so I wouldn't spoil the laughs for you. Here's my favorite:
Dear Miss Sweetie,
My sisters and I wonder, why must women suffer a few days each month?
Sincerely,
Bloated, Crampy, and Spotty

Dear Bloated, Crampy, and Spotty,
Because the alternative is worse, although they do get to vote.
Sincerely,
Miss Sweetie
Now that women can vote, MISS SWEETIE FOR PRESIDENT.
Bonus Factor: Asian-American History
Per usual, Stacey Lee rocked the research, and the result is a fascinating–if enraging–look at the experience of Asian immigrants (and their American-born offspring) in the Gilded Age. This specific perspective is not one that I've read before, and man oh man, was it educational! In particular, the nuances of racism against Asian people versus Black people at this point in history were truly eye opening (and, again, enraging). Jo puts it like this:
Perhaps whites feel the same way about us as they do about ladybugs: A few are fine, but a swarm turns the stomach.
I pray to the YA gods that Lee never stops writing historical fiction and inspires others to do the same because we need these stories!
Bonus Factor: Feminism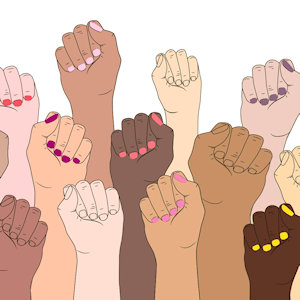 Through her Miss Sweetie platform, Jo pushes for women to empower themselves through "small" steps like riding bicycles and viewing marriage as a choice rather than an inevitability. Of course, racism is the Anti-Bonus Factor wrapped up inside of this one, and when Jo and her gal pals (all of whom are of color) try to join the local suffrage league, we get a candid look at the discrimination and separatism of the movement.
Bonus Factor: Kickass Gramps*
Old Gin is THE BEST. Though he's a man of few words, he loves Jo so hard, and when he does speak, you better listen, because dude is wise AF. He's also, like, a horse whisperer? Which is pretty rad.
*While Jo views him as a father figure, his age made me see him as more of a grandfather, thus the categorization.
Relationship Status: Timeless Love
Book, even though we come from two different worlds, I felt an instant connection with you thanks to your humor and your winning heroine. But as we spent more time together, I realized I was falling head over heels for you on a deeper level–you challenged me with your POV while telling my old history textbooks to eff off. You might be based in 1890, but you shine with relevancy, and my affection for you is so great, it can withstand centuries.
Literary Matchmaking
Outrun the Moon
Because we all need more Stacey Lee in our lives, check out novel about the 1906 San Francisco earthquake, Outrun the Moon.
The Year of the Witching
For another feminist fix served up in a historical setting, check out The Year of the Witching by Alexis Henderson.
FTC Full Disclosure: I checked this book out from the library and got neither cocktails nor money in exchange for this review.