About the Book
Title:
The Edge of Falling
Cover Story: Appropriate Fashion
BFF Charm: Let Me Love You
Talky Talk: 2 Legit 2 Quit
Bonus Factors: Being Rich, Mysterious Loner Dude, New York City, YA Shout-Out
Relationship Status: Hot And Heavy
Cover Story: Appropriate Fashion
When we hosted the cover reveal for this book, the reaction was unanimous: "I need those red shoes." But in addition to being fashionably fabulous, the artwork actually (gasp!) ties in with the story of a girl who came perilously close to ending her own life.
The Deal:
Ever since Mcalister Caulfield, a.k.a. Caggie, saved Kristen Jenkins from jumping off a roof, she's been the toast of the Upper East Side. The Caulfields are accustomed to notoriety, given their ancestry and their old money status, but Caggie, still mourning the death of her younger sister, Hayley, shirks her newfound celebrity. In fact, Caggie avoids any semblance of her former life, including ex-boyfriend Trevor, and even her best friend, Claire, can barely pierce through the haze of Caggie's grief.
Nothing seems to make sense without Hayley until Caggie meets Astor. Newly arrived from London, he's an enigmatic breath of fresh air, and, most important, he can make Caggie forget about the tragedy that weighs down her every thought. But as distracting as he is, Astor can't erase Caggie's burden, which threatens to crush her completely unless she can find a way to cast off the dark secrets of the past.
BFF Charm: Let Me Love You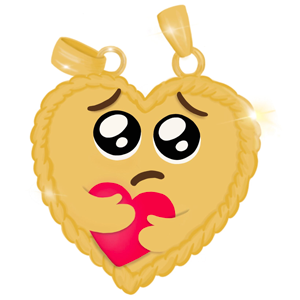 Caggie needs the friend equivalent of a bellhop, because girlfriend is drowning in baggage. In spite of the fact that I've never endured her level of turmoil nor gone on a shopping spree at Barney's, I connected with her thoughtful voice and raw, open heart. I felt honored to be her confidante, especially when she's so distant with everyone else, but I wished I could have been more than a passive listener, because Caggie could use some tough love. (Without spoiling anything, there's one particular lie that Caggie really should have dispelled.) It's hard to be a friend to someone who continuously pushes you away, but I still got pissed at Caggie's book bestie, Claire, for not doing what I wanted to do, which was to chip away at Caggie's grief until her walls finally came down.
Swoonworthy Scale: 6
Whether your type is all-American sweetheart or tortured bad boy, Serle's got you covered with this love triangle that actually feels authentic rather than gimmicky. She pulled off this same feat in When You Were Mine, and although the romance isn't quite on par with her first novel, the chemistry is still tantalizing. Trevor, Caggie's ex-boyfriend, is earnest and sensitive without losing an ounce of hotness, while Astor is a raging storm of sexy. I had to deduct a point for a certain plot development, but overall, the tingle count was quite satisfying.
Talky Talk: 2 Legit 2 Quit
Serle's emotionally nuanced style hits all of the right notes, resulting in a deeply engrossing exploration of loss and identity. While the topics are heavy, the pacing is not, and her intimately honest tone enlivens Caggie's voice while enriching each page with personality. Take, for example, this description of her mother:
I wander into the kitchen and find her all elbows on the counter, flipping through a catalog. She has on a turtleneck, which is only important to note because it's sleeveless. Which is, quite possibly, the most ridiculous garment a person could own. Particularly in the dead of summer. Are you beginning to get a clear picture of my mother here?
Caggie is the kind of heroine that begs to be known, and I found myself racing through the book in order to peel away her layers. With that said, this is not an easy breezy beach read, so make sure you take the time to savor Serle's penetrating reflections, such as:
But the thing about lying is that it's not so easy to stop. Lies need one another, like a school of fish. If you start to separate them, they'll be killed off one by one. Sometimes the only way to keep lies alive is to tell more of them.
In conclusion: NAILED IT.
Bonus Factor: Being Rich
I'm not gonna say that wealth makes Caggie's life any better, but it sure doesn't hurt. From her high fashion threads to her exclusive private school (right across from the Met, natch), Caggie's glamorous New York existence filled me with envy… which, given her depression, probably makes me a bad person.
Bonus Factor: Mysterious Loner Dude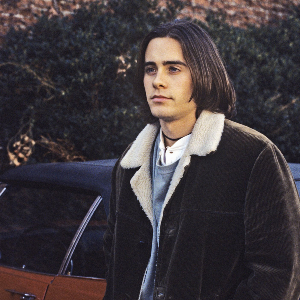 Astor is so mysterious, he doesn't even give Caggie his last name. And he's such a loner, he never attends school. Combine that with his tangled past and his air of danger, and you've got yourself a sizzling slice of MLD.
I found Astor to be intriguing, but to be honest, his character development was the one weakness I found in this book. I won't elaborate further for fear of spoilage, but I wish Serle had made some different, less melodramatic choices for his storyline.
Bonus Factor: New York City
This book is most definitely a love letter to Serle's home, and I adored the chance to traipse around Manhattan with Caggie (although I wish there had been a tad more shopping).
Bonus Factor: YA Shout-Out
I won't spoil it for you, but if you've read This Song Will Save Your Life, you'll love Serle's nod to her writing bestie, Leila Sales.
Relationship Status: Hot And Heavy
Book, things got real serious real fast with you, and I'm not complaining. Volatile and consuming, our romance could never sustain a long term commitment, but our journey together certainly left a mark on me. Even though you went a bit off the rails towards the end, you made me feel everything with a fervent intensity, and if one of my girlfriends asked for your number, I would pass it on without hesitation.
FTC Full Disclosure: I received my review copy from Simon Pulse. I received neither money nor cocktails for writing this review (dammit!). The Edge of Falling is available now.