About the Book
Title:
The Evaporation of Sofi Snow (The Evaporation of Sofi Snow #1)
Cover Story: Futuristic
BFF Charm: Maybe
Talky Talk: Smorgasboard
Bonus Factor: Diversity
Anti-Bonus Factor: Patty Chase Award for Awful Parenting
Relationship Status: Second Date?
Cover Story: Futuristic
Is that ice? Some as-yet-unfamiliar building material? Both? Regardless, there's something very sci-fi about this cover. I dig it, and the clever use of the hexagons that match the material as O's. It's a nice departure from more typical YA sci-fi books in which you have Big Face covered by lines of code. (Y'all know the ones I'm talking about.)
The Deal:
Sofi Snow is many things: a sister, a daughter, a badass gamer. They're all connected too; Sofi and her brother, Shilo, are competitors in a half-virtual, half-real (all dangerous) gaming competition run by the corporations that rule the earth, one of which is led—natch—by their mother.
When a bomb goes off in the arena, and Shilo goes missing in the subsequent confusion, Sofi begins to suspect both the corporations behind the games and the alien species that has been allies of the human race since they appeared in the solar system eleven years ago and promised to bring health and prosperity to Earth. Reluctantly, Sofi turns to young playboy ambassador Miguel for help, knowing that he's the only one who can help her find Shilo. But what they find is a whole lot larger than one missing boy
BFF Charm: Maybe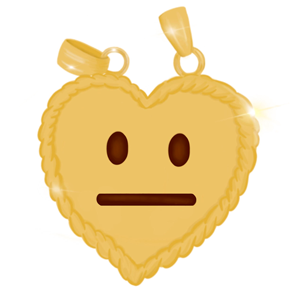 Although I like Sofi well enough—she's loyal, dedicated, and willing to go the extra mile to figure out the truth, even if it might be dangerous—at times she felt a little too much like a Manic Pixie Dream Girl and not enough like a person I could know and hang out with. She's not without her faults, but even those faults don't exactly feel real.
Swoonworthy Scale: 6
It's obvious from the very start that there's history between Sofi and Miguel. But whatever happened caused a rift between the two. Whether they can move past that—or if they even want to—is going to take the both of them putting aside their pride (which they both have in SPADES) and actually being open with each other.
Talky Talk: Smorgasboard
While reading The Evaporation of Sofi Snow, part of my brain realized just how much was going on in the plot, but wasn't bothered by it since the story flowed so nicely. But thinking back, there is a lot going on in this book. There are the aliens, who might or might not be completely above board. Then there are the corporations who run the world, and the half-virtual, half-real games that Sofi and Shilo compete in. Then there's kidnapping, blackmail, politics, and conspiracies. And I haven't even delved into the themes Mary Weber brings up in the book, which range from parental abuse and sexuality to capitalism and sibling relationships. The Evaporation of Sofi Snow is packed to the gills with ideas, and although it's an entertaining read, it suffers slightly from a lack of cohesive direction.
Bonus Factor: Diversity
None of the main characters in The Evaporation of Sofi Snow are white, and it's refreshing. Miguel is hispanic, and Sofi and Shilo are at least half Cherokee, on their mother's side. (Their father was Canadian, but as that's not a race, I can't say for sure what genetics he brought to the mix.)
Anti-Bonus Factor: Dan Scott Award for Awful Parenting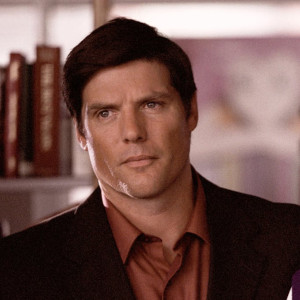 Sofi and Shilo's mom is The Worst kind of mom: one who's only out for power and personal gain, and who doesn't think twice about using her children as pawns. She's the kind of mother who is OK with putting her children in harm's way, who doesn't listen when they bring up serious situations, and who assure them that it's all "for the greater good." The. Worst.
Relationship Status: Second Date?
I dunno, Book. Did we hit it off? I know I want to get together again, but I think that's more because I'm worried about Shilo than any real chemistry between us. I'm thinking we'll be better as just friends, but I'm not going to call it quits this early in the game.
FTC Full Disclosure: I received a copy of this book from the author—because she's a total sweetheart—but got neither a private dance party with Tom Hiddleston nor money in exchange for this review. The Evaporation of Sofi Snow is available now.