About the Book
Title:
The Excalibur Curse (Camelot Rising #3)
Cover Story: Don't Fret
BFF Charm: Platinum
Talky Talk: Feminist Reimagining
Bonus Factors: Female Friendship, Women in Power
Anti-Bonus Factor: TEABS
Relationship Status: Strongest Together
Red alert! The Excalibur Curse is the third and final book in the Camelot Rising series. If you have not read the first two books in this series (The Guinevere Deception and The Camelot Betrayal), man your battle stations turn away now, as there might be spoilers in this review. If you're caught up, however, feel free to continue below.
Cover Story: Don't Fret
The Guineveres on these covers have gotten more and more fierce with every new book, and this third version of her is no exception. One can assume that the sword she's holding is Excalibur—the sword that's made her physically ill for the entirety of the series—which means that she's made a lot of progress in overcoming the literal obstacles holding her back. That dark purple smoke/dangerous stuff is very foreboding, though …
The Deal:
After raising a shield to protect the city of Camelot, Guinevere's been taken prisoner by a dangerous tribe from the North who are in league with Mordred, Morgana, and the Dark Queen. Arthur's off on what Guinevere knows is a fake quest to find a son that doesn't exist, and a very angry Lancelot's been left behind in Camelot to keep the people Guinevere cares about most safe.
Guinevere looks for every chance to escape, to get back to her personal quest of finding out the truth about herself by releasing Merlin from his confinement, but fate has some side quests for her to complete before she can get there. And what she learns might completely change her mind about her life's path.
BFF Charm: Platinum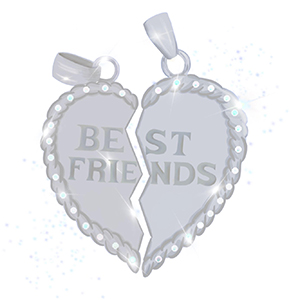 Guinevere and I have been real close for a while, but the combination of fragility and confidence she shows in this book had me liking her more than ever. The truths she discovers about herself, her place in the world, and the world itself completely throw her for a loop, and I appreciated seeing that vulnerable, broken side of her; she was usually so put together (and had to be as queen). But even more than that, I was fist-pumping her ability to find strength in herself and put aside her wants and needs for those of the people she loves. I don't know if I'd be worthy of being one of her inner circle, but I'd certainly appreciate the opportunity!
Swoonworthy Scale: 6
There's been a lot of "will they/won't they/who are they" elements in this series, and that continues in The Excalibur Curse. Guinevere finally figures out where her heart truly lies (maybe?), but it's a messy, complicated situation for all involved.
(Also, I was very confused as to the level of passion achieved in this book, if you know what I mean. I read various scenes a few times, and I'm still not sure exactly how far a certain pairing, uh, got.)
Talky Talk: Feminist Reimagining
In the acknowledgments, White writes "First and foremost, I guess I should thank all the many, many Arthurian stories that participated in the long history of treating their women characters like garbage. My rage fueled this trilogy. All your women belong to me now, and you can't have them back." This pretty much sums up the feeling of the entire trilogy, and The Excalibur Curse doesn't back down from the feminist themes and storylines set up in the first two books. As someone who loves an Arthurian tale, I applaud White's relentless efforts to bring the legend into the modern world (or, really, in some cases, the modern world we all wish for).
Plus, White's characters continue to be nuanced—not even the "pure evil" ones are truly that—and layered, and even when she adds new pines this late in the game, they're a pleasure to read about (and adventure with).
Bonus Factor: Female Friendships
In addition to the feminist themes of the book, one of the most powerful aspects is the fierce and unbreakable bonds between women of all different shapes, sizes, and personalities. White introduces two new literal warrior princesses in The Excalibur Curse, and although they're quite different from the more posh and pampered ladies of Camelot, Guinevere realizes how badass they are and quickly makes them a part of her circle.
Bonus Factor: Women in Power
White also introduces the idea of a "women's council" to Camelot, and it's a wonderful compliment to the knights of the Round Table. Ladies take charge throughout much of the book in various ways and roles, and it was stellar to read about it every time.
Anti-Bonus Factor: TEABS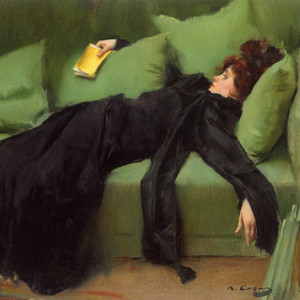 I mentioned this above, but The Excalibur Curse was the last book in this trilogy, and I'm really going to miss reading these books and spending time with these characters.
Relationship Status: Strongest Together
We've had a rough time of things, Book, but we've made it through because of our relationships with each other and with the people around us. I can't say all of our adventures have been pleasant, but that's a byproduct of the situation(s). I wouldn't have wanted anyone else by my side, and I think you feel the same.
Literary Matchmaking
Seven Endless Forests
For another Arthurian reimagining, check out April Genevieve Tucholke's book that leans more heavily into dark, folklore themes.
The Bone Spindle (The Bone Spindle #1)
And if you're looking for more female friendships in your fantasy, check out this first in a new series by Leslie Vedder (Plus: it's also another gender-bending reimagining!)
FTC Full Disclosure: I bought a copy of this book with my own money and got neither a private dance party with Tom Hiddleston nor money in exchange for this review. The Excalibur Curse is available now.