About the Book
Title:
The Final Gambit (The Inheritance Games #3)
Cover Story: Montell Jordan
BFF Charm: Platinum
Talky Talk: Mystery Mastery
Bonus Factor: True Crime
Relationship Status: Up Late
Red alert! The Final Gambit is the third book in The Inheritance Games series. If you have not read the first two books in this series (The Inheritance Games and The Hawthorne Legacy), man your battle stations turn away now, as there might be spoilers in this review. If you're caught up, however, feel free to continue below.
Cover Story: Montell Jordan
There's not much left to say about this great cover that I haven't already covered in my gushing over the last two covers in the series. I just hope that it's a long time before someone comes up with the idea of releasing new editions with all-new covers. There's no way they could be anywhere near as good.
The Deal:
Avery Grambs is about to turn 18, and in a few short weeks will officially become the world's youngest billionaire. But before she can dive into her own Scrooge McDuck-style Money Bin, she needs to solve a few more of Tobias Hawthorne's games, decide what Grayson Hawthorne means to her heart—and figure out who's kidnapped Toby Hawthorne, the long-thought-dead, former Hawthorne heir who's been captured by someone as enamored with mysteries as the old man was.
BFF Charm: Platinum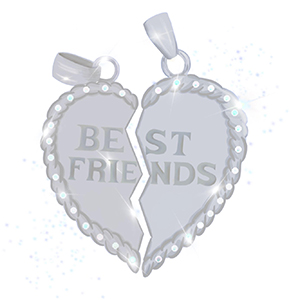 If you're thinking that I upgraded Avery's BFF charm right before she's set to inherit billions in a play to get into her good graces, I'm offended. I did it because of what she does with her inheritance at the end of the novel. I'll let you read it before explaining further, but suffice it to say that it becomes clear that the many reasons I've given her a Heck Yes BFF charm over the course of the last two books were quite valid.
Swoonworthy Scale: 6
The love triangle aspects of this series are still front and center for much of The Final Gambit. This frustrated me because although Avery is adamant that she's fully with Jameson, there are a lot of moments in which she's looking at Grayson, or thinking about Grayson, or standing near Grayson, with much more meaning than she should be were she fully with Jameson. And he sees it, which is kind of heartbreaking for Jameson, who has a history with Greyson over liking the same girl that really didn't end well.
Talky Talk: Mystery Mastery
While it included similar puzzles and mysteries as the previous two novels, The Final Gambit ramped up the tension with Toby's kidnapping. Although there were life-and-death situations previously in this series, there's a suspense to this book that hasn't been in the others, and that made for an even more engaging read. (Which is impressive, considering how great the first two books were.) I could barely put this one down!
Bonus Factor: True Crime
It feels strange to call Toby's kidnapping a Bonus Factor, but like I said above, it adds a heightened quality to the book that wasn't there before. Plus, true crime is still totally a popular thing, right?
Relationship Status: Up Late
It's been a wild ride, Book. You surprised and delighted me in equal measure, and kept me up way past my normal bedtime, which is an indicator of a truly great book. I'm sad our time together has come to an end, but I'll remember it fondly—and foist you off on fellow book lovers any chance I get.
Literary Matchmaking
None Shall Sleep
Ellie Marney's None Shall Sleep is also filled with tension and true crime vibes.
FTC Full Disclosure: I bought a copy of this book with my own money and got neither a private dance party with Tom Hiddleston nor money in exchange for this review. The Final Gambit is available now.