Cover Story: Fiery Big Face
BFF Charm: Maybe
Talky Talk: You Reap What You Sow
Bonus Factors: Elemental Arts Leagues, Granters
Anti-Bonus Factor: The Dan Scott Award for Awful Parenting
Relationship Status: Chance Encounter
Cover Story: Fiery Big Face
Yikes, that's one helluva smize. Except I don't recall Aria ever starting eyelash fires in the book. Maybe she could, but the cover on my ARC is a better depiction of her powers. And a better cover in general. (Although that cute dress really wouldn't go with Aria's signature combat boots.) 
The Deal:
Aria Kilandros would pwn any talent show she'd enter. She's a fire artist, dazzling audiences with displays of fire from her hands on a nightly basis. Her power is the key to a new life — one in which she and her family are far, far away from her cruel father — which is why Aria is so stressed when it begins to fade. There is one way she can restore her ability for good, but how much is Aria willing to sacrifice for it?
BFF Charm: Maybe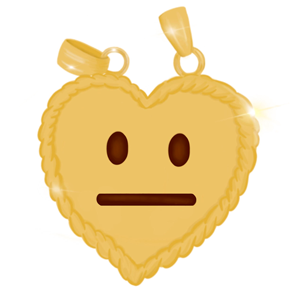 Make no mistake, Aria is a BADASS. Sure, her tough chick uniform with the aforementioned combat boots is laying it on a little too thick. But I'll refrain from rolling my eyes out of respect, because Aria's fire abilities are due to getting struck by lightning on a regular basis — and slowly killing herself in the process.
Although I admire Aria's resolve and courage to do anything for the people she loves, I'm a little hesitant to hand her a BFF charm. She understandably has a lot going on in her life, but I'd like to see how compatible we are when things have substantially calmed down.
Swoonworthy Scale: 4
Aria doesn't let herself get close to anyone but her family and friends, but there's someone she admires from afar: a beautiful boy in the photos of an elemental arts team. (As someone whose agenda book was always plastered with Bop cut-outs of heartthrobs from The WB, I can relate.) And then they actually meet — hello, every teen fantasy ever — but this budding romance is not without MASSIVE complications.
Talky Talk: You Reap What You Sow
All choices have consequences, and several characters in this book are still feeling the ripple effects of deliberate judgment — sometimes their own, sometimes someone else's. But the repercussions are inescapable, and this story never forgets that actions don't occur in isolated vacuums.
And then there's the fate of one character, a comeuppance that's a bit overshadowed by how it happens. I normally try to avoid even hinting about the ending, but let's just say it's even far-fetched for a story about a pyrokinetic girl.
Bonus Factor: Elemental Arts Leagues
Elemental artists harness the powers of water or ice, or those of an influential '70s funk band (i.e., earth, wind, or fire), and their performance leagues are like a cross between carnival sideshows and pro sports. Aria's with a farm team when we first meet her, but the prestigious M.E. Leagues is where it's at.
Bonus Factor: Granters
Granters are as elusive as they are tricky, and they can be tricky as shizz. There's even a class of granters who delight in screwing over their wishers. Not to mention how granter use is completely verboten in the Leagues. Considering how Aria's master plan involves using a granter to replenish her fire — YEAH, she def. should be careful what she wishes for. 
Anti-Bonus Factor: The Dan Scott Award for Awful Parenting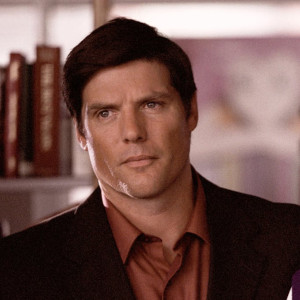 Even the worst Dance Moms would think Aria's dad, Felix, gives stage parents a bad name. With him and his son both missing out on making the Leagues, Felix turns to his daughters to carry out the dream. That includes trying to coax powers out of the girls, even if there are no powers to coax at all. And his 'coaching' method is basically torture to Aria, UGH. 
Relationship Status: Chance Encounter
This book was in and out of my life so quickly — but not before I learned about its intriguing background and how its world works. I found myself wondering what other stories it'd share with me, but like many a fateful meeting before us, this might be all the time that we'll have together. Although this book took care of its loose ends, it's just scratching the surface of this world's potential.
FTC Full Disclosure: I received my free review copy from Bloomsbury via Penguin Canada. I received neither money nor froyo for writing this review (dammit!). The Fire Artist is available now.