About the Book
Title:
The First To Die at the End (Death-Cast #0)
Cover Story: Brooklyn Bridge Blue
BFF Charm: Heck Yes!
Talky Talk: 5
Bonus Factor: New York, New York!
Relationship Status: Cash Grab
Cover Story: Brooklyn Bridge Blue
When I first saw this cover, I thought it was just a copy of They Both Die at the End (also by Adam Silvera), but upon further inspection, they show totally different New York City structures. The iconic Brooklyn Bridge and the silhouettes of two boys show us that we're about to have a really sad time (as promised by Silvera!).
The Deal:
It's 2011 and Death-Cast, the prophetic service that calls to tell you that you're going to die that day, is about to launch. Our two leads, Orion and Valentino, are about to meet at the launch event in Times Square. Orion has a heart condition; Valentino just moved to New York to make it as a fashion model. One of the boys gets the very first Death-Cast call.
Thrown together at the launch event and noticing a definite tension between the two, Orion and Valentino decide to spend a Death Day getting to know each other before one of them dies. Unbeknownst to the boys, however, the head of Death-Cast finds out that there are several "Deckers" (people who will die that day) who didn't get a call, and the fallout seems immense. Will both boys die?
BFF Charm: Heck Yes!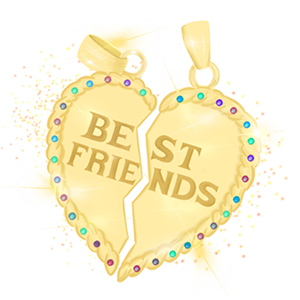 I wouldn't die for Orion or Valentino, personally, but I would befriend them, no doubt. Orion has a tragic backstory as to why he doesn't have parents anymore, and Valentino also has a reason as to why he moved out of his parents' house and across the country. I do think I'd be a third wheel for their Death Day shenanigans, though, so I'd let them do their own thing.
Swoonworthy Scale: 5
Is it possible to swoon even when one is looking down the barrel towards Death? I think so. Feelings are heightened, glances become loaded, every touch could be your final one. That said, I wasn't totally convinced that these two boys would find love in less than 24 hours.
Talky Talk: Yawn
I'll be frank: I wanted to love this book (I gave They Both Die at the End a well-deserved 5 stars!). However, I lost interest in the sagging middle of The First to Die at the End. Because They Both Die at the End takes place ten years later, we know that Death-Cast has ironed out its kinks and so the urgency is gone. Death-Cast is real. We don't know the science behind it, but it works. What we have, then, is a meandering story of two boys getting to know each other before one of them bites it. And it's not that interesting.
Bonus Factor: New York, New York!
Both of the boys think that they're going to die soon, so they decide to make a bunch of memories in New York City. What we get is a montage of Orion and Valentino visiting a bunch of hotspots (touristy and otherwise) that is New York. If you haven't been to NYC in a while because of the pandemic, this will make you ache for it.
Relationship status: Cash Grab
Unfortunately, Book, you felt like a marketing opportunity rather than a way to explore Death-Cast. Of course after the TikTok-influenced success of the first book, another book in the same universe would be in the works. I just wish that you could've kept my interest. For those readers who have read the first book, the prequel might not be what you expected. But if this book is the first one you read in the Death-Cast universe, it might hold your attention because the concept is just that hook-y.
FTC Disclosure: I received a free copy of this book from HarperCollins. I received neither money nor kittens in exchange for this review.