About the Book
Title:
The Forbidden Wish
Cover Story: Smoke Gets in Your Big Face
BFF Charm: Yay!
Talky Talk: Dear Habiba
Bonus Factors: Jinn; Prince Ali, Fabulous He, Ali Ababwa; Women Warriors
Relationship Status: Summer Fling
Cover Story: Smoke Gets in Your Big Face
Sigh — this one is so, so close. The top three-quarters looks great… and then a Six Feet Under Big Face shows up.
The Deal:
For the past five hundred years, Zahra has been confined to her jinni lamp, with only regrets of the past to keep her company. That is, until she's found by a boy thief named Aladdin, the new Lampholder for whom she's to grant three wishes — as she has done for millennia past. So when the King of the Jinn presents her with an offer to earn back her freedom, girlfriend is all over that business. But as Zahra finds herself falling in love with Aladdin, is the price of freedom too high if it means betraying him?
BFF Charm: Yay!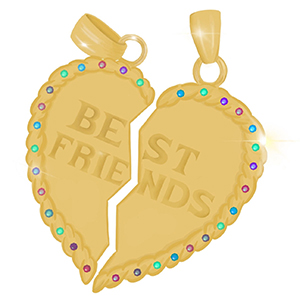 With maturity and age beyond her outward teenage appearance, Zahra quite literally is an old soul. She's had nothing but time to ruminate on the tragic end of her dear friend Queen Roshana, for whom she still grieves centuries later, so she clearly takes friendship v. seriously. And just think of all the knowledge and history she not only remembers, but witnessed. Bring that hot gossip over to the FYA slumber party, Zahra!
And an extra BFF charm to Princess Caspida of Parenthia. Not one to coast by in the life she was born into, clever Caspida is a tireless champion for her people. (WHO RUN THE WORLD?)
Swoonworthy Scale: 6
Look: the very definition of what Zahra and Aladdin are to each other (i.e., slave and master) makes the pairing objectionable by nature. The limits to her magic-bound obedience and his absence of power abuse balance out the playing field a bit; they're equals, not by circumstances, but by choice. Although matters of the heart are often beyond control.
"And what do you know of love?"

"That it must be a choice."

"Oh, my naïve thief." I pause briefly to meet his gaze. "Love is rarely a choice."
Talky Talk: Dear Habiba
Zahra's friendship with her beloved (or 'Habiba') Roshana reverberates in the narration addressed to her Habiba, as well as excerpts from the folk tale that chronicles the queen's downfall. An evocative retelling of a well-known story — or, let's be real, a well-known Disney-fied version of the story for me — The Forbidden Wish weaves invented details with ones inspired by the original One Thousand and One Nights. Much to the delight of my Aladdin-loving self,* some scenes were reminiscent of that, too. (Flirting while pickpocketing!)
*Trufax: my first creative writing assignment was straight-up plagiarism and/or fanfic of Jasmine and her pet tiger, Rajah, reimagined as a mitten. (Yes — mitten, not kitten; it was a story requirement.) I was seven.
Bonus Factor: Jinn
In The Forbidden Wish's rich mythology, there are different types of jinn, with Zahra being a Shaitan, the most powerful yet nearly extinct at the hands of the ruthless King of the Jinn. But for all her power, Zahra is still at the mercy of the lamp, for both granting wishes as well as maintaining close proximity to it, and jinn charmers, who are humans capable of trapping jinn.
Bonus Factor: Prince Ali, Fabulous He, Ali Ababwa
Aladdin uses one of his wishes to disguise himself as a prince, but completing the deception requires Zahra teaching him the intricacies of high society, à la My Fair Lady Pygmalion Selfie.
Bonus Factor: Women Warriors
It's not unusual for a female monarch to have handmaidens, but Princess Caspida also has the Watchmaidens, a quartet of girl assassins sworn to protect her. Girl power don't mess around, y'all — even if the Watchmaidens are still learning on the job.
Relationship Status: Summer Fling
When I first met this book, I was excited that it was an Aladdin retelling, as opposed to the Scheherazades I've met before. As immersed as I was in this new take on a familiar story, the magic expired with our time together, residing in my mind only as a faint pleasant memory. We'll always have Parenthia, though.
FTC Full Disclosure: I received my free review copy from Razorbill via Penguin Canada. I received neither money nor froyo for writing this review (dammit!). The Forbidden Wish is available now.