About the Book
Title:
The Gentleman's Guide to Getting Lucky (Montague Siblings #1.5)
Cover Story: Cuteness Overload
Drinking Buddy: Why Not?
MPAA Rating: R (sexual situations, alcohol use)
Talky Talk: Padded Essay
Bonus Factors: First Time
Bromance Status: Coffee Date
Cover Story: Too Cute
Summer in Italy. Two young lovers on the cusp of something amazing, staring off into the horizon. It's clear that we're seeing Percy and Monty, but we're allowed to fill in their faces. Was that so hard?
The Deal:
After the events of the first book, Monty and Percy are taking a break on the Italian island of Santorini, along with Monty's sister, Fiona, and some amiable pirates. They have a flat right on the beach, and the wine flows freely. What could be better?
The thing is, after much soul searching, Lord Montague and his old friend Percy finally admit a mutual attraction. Now this is the 18th century and such relationships were not only absolutely unaccepted, they were illegal. Still, love finds a way. And now that the elephant is out of the room, what better place for Percy and Monty to consummate their love than this Mediterranean paradise? Fiona even offers to send the sailors out on the town so the boys can have a little privacy.
But…Monty has a reputation as a Lothario. He's been with a lot of women…and men. But Percy, he's special. He could very well be the one. And Percy has had much less experience. How can Monty make this first time special? He's sure to blow it. Or even worse, what if the act doesn't live up to the anticipation?
Drinking Buddy: Why Not?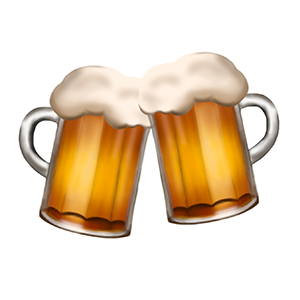 We fell in love with Monty and Percy in the first book, and with Fiona in the second. Now they're back. Monty is still arrogant, alcoholic, insecure, and charming; Percy is still down to earth, loyal, and subtly ashamed of his epilepsy. Fiona is still smart and determined to make it in a man's world. Nothing we didn't already know, of course.
MPAA Rating: R (sexual situations, alcohol use)
An Italian island in the summer, two friends who have suddenly confessed to wanting more, moonlight on the sea…perfect, right?
Except Monty has a history of blowing things like this. I mean…he's longed for Percy for years. And now that they're ready to become lovers…well, what if he screws it up? What if instead of being magical and beautiful, it's awkward and unfulfilling? What if Percy realizes he could do a lot better than a stuck up, pampered party animal?
Maybe it's better if they just sit there and drink instead.
Talky Talk: Padded Essay
This book takes place during the 1700s, but Monty and Percy really don't talk like it. In fact, it wouldn't take a lot of imagination to read them as a couple of modern college kids on spring break. Unlike the other two books, I had almost no sense of setting or history.
My main issue, however, was the very existence of this book. All said, this is only about 100 pages long, and since it takes place between the first and second books, the plot doesn't advance. If this were something issued as an ebook or on a website for free or cheap, it would be a delightful gift to the author's fans. Selling at full price, however, strikes me as a cash grab.
Bonus Factor: First Time
Now this is by no means Monty's first time. Not even his first time with a man. But it is his first time with someone he truly cares about. And that's always awkward. What if they're just not compatible? What if it's not good for Percy? What if Monty can't perform?
Relax, Monty. It's always awkward. You'll find each other's rhythm.
Bromance Status: Coffee Date
I enjoyed catching up, but this didn't match the fun times we had in the past.
Literary Matchmaking
FTC Full Disclosure: I received neither money nor wine for reviewing this book.