About the Book
Title:
The Girl in the Picture
Cover Story: OMG, Becky!
Drinking Buddy: Did You Spit in My Drink?
Testosterone Estrogen Level: Creative Omission
Talky Talk: Mr. Green, in the Study, With the Wrench
Bonus Factor: Fancy Pants Private School
Bromance Status: Yearbook Memory
Cover Story: OMG, Becky!
So the photo booth pictures are a big plot point. Except the titular girl is kind of a mousy, understatedly pretty girl, not Miss Smoulder here. And there were only two people in the photo, not the three zany besties we see in the background.
The Deal:
Chance Porter, son of a congressman and hottest boy at Oyster Bay Prep, has it all. Money. Looks. A hot girlfriend, Lana Rivera, also the daughter of a congresswoman. His future is bright.
Until one day his corpse is discovered in the woods. Someone stabbed him real good. Who could have done such a thing? And who's the girl he's snuggling with in that picture he's carrying around? Not Nicole Morgan, Lana's nerdy, violin-playing roommate! The girl with the big, ugly scar on her face. Chance couldn't have been…could he?
The accusations fly and fingers all point to Nicole, the girl who doesn't come from money. Can Nicole defend herself against these false accusations? Are they really false?
Told in alternate chapters from Lana and Nicole's points of view, we move back and forth from a year ago, to immediately after the murder, as the police, the media, and the girls try to figure out who did it.
Drinking Buddy: Did You Spit in My Drink?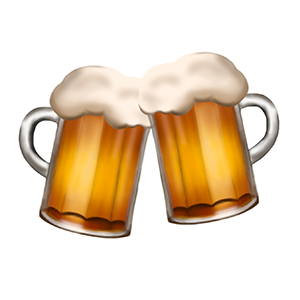 Lana comes from money and is not afraid to let everyone know it. Her views on class relations are somewhat cartoonish, such as when she invites Nicole to a party at her house, and then is shocked when her roommate talks to the servants like they're people or something. Lana never wanted to room with nerdy Nicole, but she's willing to allow her into the popular girls' social circle. To pretend to be one of the important kids. Provided Nicole knows her place.
Nicole, on the other hand, is horrified when she finds herself the subject of a murder investigation, especially when the victim was someone very special to her. She never meant for this to happen. She never wanted to betray the girl who was so nice to her. She just wishes she could go back and change things.
Two opposite personalities don't quite add up to one well-balanced character.
Testosterone Estrogen Level: Creative Omission
The first part of the book we hear from Lana in the past and Nicole in the present. We know that Lana is a vengeful bitch who is only pretending to like Nicole. We know that Nicole is intimidated by her powerful friend, and never expected for anything to happen with Chance, though we're not immediately told the nature of their relationship. And how does Nicole get that scar? She didn't have it a year ago.
So who murdered the guy they both loved? Did Lana get revenge for this betrayal? Is Nicole as sweet an innocent as she seems? Is she totally sane? She keeps hearing Chance's voice, after all. Did other voices talk to her at one time? Or perhaps Lana's powerful mother didn't like to see her daughter played for a fool. Or could someone else have been involved?
Thanks to the creative timelines, we don't know who the murderer is, or even if it's one of the POV characters.
Talky Talk: Mr. Green, in the Study, With the Wrench
A classic murder mystery, but the characters could have been a little more likeable. Lana was over-the-top with her hand-wringing nastiness, and I would have liked for Nicole to grow a backbone. When she overhears an adult conspiring with the police to make her look guilty, maybe she should, you know, mention that to her lawyer?
Also, I don't think the decision to include ghostly Chance in the book was a wise one. We're not immediately sure if he's a spirit or if Nicole is just hallucinating, but it gave the book an unneeded supernatural angle.
Still, the ending was a nice surprise, and the author pulled off the difficult task of making point of view characters suspects without a lot of glaring omissions. And the dual timeline was interesting. It kept me flipping pages until the big reveal, which I did not see coming.
Bonus Factor: Fancy Pants Private School
So Oyster Bay Prep is the place where the leaders of tomorrow secretly sneak out at night and get drunk on vodka. Everyone there is the child of someone powerful and important. Everyone except Nicole, who is there on a music scholarship (she's that talented).
I've never even visited a private school, let alone a boarding academy. I assume they're all Machiavellian places full of drugs, sex, and intrigue.
Ft. Zumwalt South High, class of '93. Go Bulldogs!
Bromance Status: Yearbook Memory
In ten years I'll see you on a library shelf or in a catalog and remember reading you. And the memories will be mostly positive.
Full disclosure: I received a free copy of this book from the publisher, but no money or scholarship funds.