About the Book
Title:
The Girl Who Fell Beneath the Sea
Cover Story: Montell Jordan
BFF Charm: Heck Yes
Talky Talk: Classic Fairy Tale
Bonus Factors: Spirit World, Found Family, Fairy Tales
Relationship Status: The Red Ribbon of Fate
Cover Story: Montell Jordan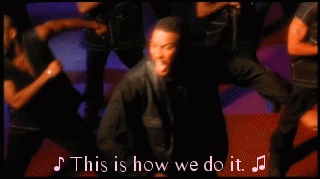 You better believe I read the synopsis of this book simply because of this GORGEOUS cover. The colors, the imagery, gah, it's sending me.
The Deal:
Every year, the most beautiful girl is chosen to become the Sea God's bride in efforts to appease him, to stay the brutal storms or ease the burning drought that plague the human world because of a curse put upon the Sea God almost one hundred years ago. Mina is not the most beautiful or talented, but her brother went and fell in love with this year's chosen, Shim Cheong, and Joon is her absolute favorite person in the world. So Mina barely hesitates when she jumps into the sea instead of Cheong, and finds herself following a great red ribbon tied to her hand that leads her to something very unexpected: the sleeping form of a young Sea God, and the three men who would steal her soul to keep him safe.
BFF Charm: Heck Yes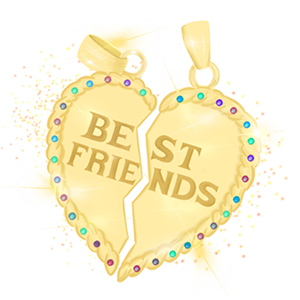 Some people would call Mina brave for jumping into the sea in place of another, others would call her reckless. She knows what she did is kind of insane, but she loves her brother that much. And that sums up a lot of Mina's character: she's tenacious and big-hearted; loving hugely and freely, sometimes to her own detriment. She's all about loyalty with a capital L, and who among us doesn't hope that they would be deserving of a friend like that? In Mina's own words:
It's true that people do the most desperate things for those they love. Some might even call it a sacrifice—maybe that's what people believed when I jumped into the sea in place of Shim Cheong. But I think it might be the other way around. I think it would be a terrible sacrifice to do nothing.
Swoonworthy Scale: 7
Mina is a Sea God's bride, yet she's having to spend a lot of time with someone else due to some unforeseen circumstances. In keeping with the dreamy tone of the story, any burgeoning relationship moments are similarly soft and wistful. It's not an explosive chemistry that will blow your socks off, but it'll put the swoon in Swoonworthy.
Talky Talk: Classic Fairy Tale
This book has a sweetness and innocence about it. It feels timeless, like something that you could've enjoyed as a younger reader without hesitation, and yet it can still hit you, still resonate in a different way, when you're older. I love a dark, twisted fairy tale as much as the next person, but sometimes you need something lighter that leads you towards feeling hopeful for mankind instead of a general "burn it all down and start over!" Oh's writing is deceptively layered; it can feel straightforward, but there's plenty going on with what isn't being said that you could overlook if you weren't paying attention.
If you need more encouragement to pick it up, lots of people online have likened this to the Studio Ghibli film, Spirited Away, which I confess I've never seen but now I'm feeling like I need to rectify that oversight!
Bonus Factor: Spirit World
The world Mina must traverse in order to save the Sea God is one full of whimsy and wonder, where spirits roam freely for a shot at a second "life", and magical things like flying fish, beasts of myth, and gods and goddesses appear at will. Oh's language helped me paint gorgeous pictures in my head and I would love to see this on-screen.
Bonus Factor: Found Family
Mina meets a wonderful host of friends in the spirit world, and they are all precious little nuggets I wanted to squeeze 'til they popped. I also enjoyed Mina's actual family, though we learned more about them through Mina's musings on them than anything.
Bonus Factor: Fairy Tales
I said this felt timeless, and that's probably because it's a loose retelling of a Korean myth about Shim Cheong, though the titular character is secondary in this novel. Oh said she wanted to take the story and tell it from a different perspective, and I'd say she definitely put her own spin on it.
Relationship Status: The Red Ribbon of Fate
I would be so happy for our fates to be tied together, Book. You kept me entertained, made me smile, and even had me shedding a few happy tears. I hope I can do the same for you.
Literary Matchmaking
Spinning Silver
If you're looking for a similar kind of dreamy writing, check out Naomi Novik's Spinning Silver.
Seven Endless Forests
We think April Genevieve Tucholke's Seven Endless Forests also has that timeless, fairy tale writing and a determined heroine.
FTC Full Disclosure: I received my free review copy from Feiwel & Friends. I received neither money nor peanut butter cups in exchange for this review. The Girl Who Fell Beneath the Sea is available now.