About the Book
Title:
The Immortal Heights (The Elemental Trilogy #3)
Cover Story: Fantasy-tastic
BFF Charm: Meh
Talky Talk: Epic(ly Confusing) Quest
Anti-Bonus Factor: … That's It?
Relationship Status: It's Been Fun
Spoiler Alert: Danger, Will Robinson! The Immortal Heights is the third book in The Elemental Trilogy. If you have not read the series' other books—The Burning Sky and The Perilous Sea—turn away now. Do not pass go, do not collect $200. If you have read the first book, however, feel free to continue below. I will refrain from major spoilers in my review, but there might be hints at plot points and details about the story.
Cover Story: Fantasy-tastic
A single-headed dragon is scary enough, but a double-headed one is definitely something I would never want to mess with. Also, there's no mistaking that this novel is a fantasy.
The Deal:
The events of The Burning Sky and The Perilous Sea have led Iolanthe Seabourne (sometimes known as Archer Fairfax) and Prince Titus down a fraught path, full of danger and the machinations of a mysterious villain, the Bane. They've fought for their lives, lost people they love, and grown close through it all. But everything they've done up until now has been easy compared to the final step: taking down the Bane, once and for all.
BFF Charm: Meh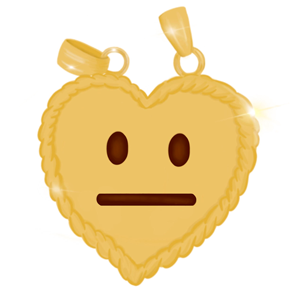 For three books, I've really wanted to make a connection with Iolanthe. On the surface, she's pretty great. She's a badass elemental mage, she's willing to risk life and limb to for the good of her people/mankind, and she's not afraid to love openly. Unfortunately, we just never really clicked. I tried, I really did. But some people are just not meant to be.
Swoonworthy Scale: 4
It can be hard to find time for smoochin' when you're trying to stay alive and take down an evil villain, I totally understand that. But even when Iolanthe and Titus made the time, we didn't really get to "see" much of anything. There's leaving things to the imagination, and then there's just skipping over things entirely.
Talky Talk: Epic(ly Confusing) Quest
The Immortal Heights is the final leg of a journey that began in The Burning Sky and continued in The Perilous Sea. It's the most intense—action-wise—of Sherry Thomas' trilogy, but it's also the most confusing. Where the other two books are told in POVs that are unique enough to easily tell them apart, the POVs in The Immortal Heights are jumbled, and I frequently had trouble following whose I was reading. Adding to the confusion was the fact that the names Iolanthe and Fairfax were used interchangeably. I realize that they're the same person, and can understand someone calling Iolanthe Fairfax when referring to her to others who know her as such, but when the narrator is referring to her? Why make it more difficult than it needs to be?
I was also disappointed with the climax (or anti-climax) of the book. But more on that below.
Anti-Bonus Factor: … That's It?
All of the action of The Elemental Trilogy was leading up to one thing—which I won't mention here #becausespoilers, but you know what I'm talking about if you've read the first two books. And when our heroes finally get to the point where they take care of business, it was super anticlimactic. I actually had to re-read the pages just before and after the event to make sure I hadn't missed something. After all of the build up, it was a disappointment.
Relationship Status: It's Been Fun
Although we didn't see eye to eye on everything, Book, overall, I've really enjoyed the time we've spent together. And I'm very glad things worked out for you in the end.
FTC Full Disclosure: I received a copy of this book from Balzer + Bray, but got neither a private dance party with Tom Hiddleston nor money in exchange for this review. The Immortal Heights is available now.