Cover Story: SSDGM
BFF Charm: Heck Yes
Talky Talk: Historically (Mostly) Accurate
Bonus Factor: Fashion
Factor: Serial Killers
Relationship Status: Serious
Content Warning: The Killing Girls features descriptions of gruesome murders and mention of sexual assault.
Cover Story: SSDGM
This cover definitely says "this is a crime novel!" It's very fitting for the story—bloody and just slightly threatening—but the one nitpick I have is that it's not clear at all that the book is historical fiction. I'm not sure how the cover designer could have included that, though, without it all becoming too much.
The Deal:
Kit Sutherland is a codebreaker at Arlington Hall, working to break Axis codes in the middle of World War II. When a friend is raped and murdered, she and a group of her friends set out to figure out the killer before he strikes again. But the murderer's not the only person with a secret: Kit, too, is keeping things from her friends and her employers, things that have Kit constantly ready to run.
BFF Charm: Heck Yes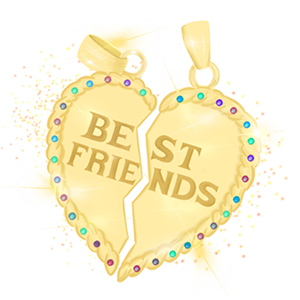 Kit is a truly gifted codebreaker and a total spitfire, two qualities that immediately made me want to give her a BFF charm. I'm no good at codes, but I am totally fascinated by the skill, and I'd love to just watch her work, watch her mind spinning with the complexity of her job. I also envy her confidence. Even when she's unsure, there's a strength to her character that's undeniable. So she's keeping a secret—so what? We're all entitled to do things that benefit ourselves, and she's not hurting anyone.
Swoonworthy Scale: 7
I can always count on Marney to bring the swoon, infusing mad chemistry into her books where it might not be expected. Kit's romance blossoms in the midst of a murder investigation, in a time in which the person she likes is not "the expected" (i.e., it's not a man). But Kit's not willing to let anything stop her from following her heart—in any aspect of her life—and I applaud that.
Talky Talk: Historically (Mostly) Accurate
The Killing Code is set during World War II, at Arlington Hall in Virginia, which was a real place where female codebreakers worked during the war to decode missives from U.S. enemies. Marney worked hard to make the story feel accurate to the time and place with very few changes—and, you know, the addition of a fictional serial killer. Although I'm not super familiar with the story of Arlington Hall, The Killing Code made me want to dive into learning more. The women at the Hall were brilliant and dedicated, and I don't think it's a big leap to say that the war would have gone on a lot longer or ended differently if not for their work.
In addition to expecting (and getting) great swoony chemistry in the book, I also knew that Marney wouldn't pull punches when it came to the depictions of the crime. I had to read this one passage a couple of times to understand what she meant, but when I finally got it, I was both shocked and impressed at her talent for being gruesome without being gross.
This is a girl on the white-painted concrete floor of the bathroom. She is dead—no one can lose so much blood without dying.

Oh my god, there is blood everywhere: on the floor, under the girl, on the white sink, on the wall. Moya feels like her eyelids have peeled back to take it all in.

The girl's delicate body is splayed obscenely. Her skirt is hiked up, her face turned away. She's lying on her back, and there are glistening mauve loops on her torso that look like flowers until Moya recognizes them for what they are. For a moment, she's light-headed.
Bonus Factor: Fashion
Marney had a lot of fun with the fashion in this book, frequently describing what the characters were wearing from head to toe. The descriptions both added to the historical feeling of the novel and also made me envious of their wardrobe. I particularly loved Moya's outfits; she is a young woman who leans more toward masculine fashion (trousers, le gasp) but is always conscious about how her clothes fit her figure. She was a smoking hottie, y'all.
Factor: Serial Killers
I never know how to classify this bonus factor. On the one hand, I know people (myself included) are cautiously fascinated by serial killers. On the other, they're, well, serial killers. You can understand my uncertainty here.
Relationship Status: Serious
I had a feeling that we were going to hit it off, Book, and I'm glad I wasn't wrong. You're engaging and educational, both, and your suspense only heightened our chemistry. I can see us being a thing for a while to come.
Literary Matchmaking
None Shall Sleep
More historical suspense with serial killers from Marney, this time set in the 1980s.
FTC Full Disclosure: I received a copy of this book from Allen & Unwin, but got neither a private dance party with Tom Hiddleston nor money in exchange for this review. The Killing Code is available now.