Cover Story: Beautifully Colorful
BFF Charm: Yay x2
Talky Talk: Dreamy
Bonus Factor: Feminism
Factor: Series Starter?
Anti-Bonus Factor: Dan Scott Award for Awful Parenting
Relationship Status: Intense Fling
Trigger Warning: The books features an abusive guardian and a scene where a character is drugged (though not physically harmed, the descriptions of her altered state may be triggering).
Cover Story: Beautifully Colorful
The directness of the girl's stare, the delicate shadows across her face; oh, it's so good. There's so much richness to the colors and the symbols representing moments in the story. It really feels like the artist consulted the manuscript or the author herself to get all the little touches right, and I love that.
The Deal:
Indir and her family are Dreamers, people who can walk in the spirit world and divine truths, speak to spirits, and offer practical, life-saving wisdom. They reside in a temple in the capital city of Alcanzeh, and Indir's mother is a close advisor to the king until his death. Unfortunately, his newly returned son seems to have nothing but contempt for the Dreamers' role or the traditions of his kingdom. All signs portend a new era of chaos is coming, and Indir isn't sure where that leaves her—especially when she's harboring a life-altering secret about her gift.
Meanwhile, halfway across the country, Saya also Dreams—but she's never been formally trained, and she's grown up keeping it a secret from everyone except her mother, always moving on to a new place before questions can be asked. Chaos comes to Saya as well as she seeks to regain control over her own life and realizes that everything she's ever been told about herself…may be a lie.
BFF Charm: Yay x2
It's hard to say who I liked visiting with more as the chapters swapped between Indir and Saya's perspectives. Indir has the benefit of status and station and a protective, loving family unit, but was sheltered, partly by choice and partly because she never left the walls of the city as a Dreamer. Meanwhile, Saya has seen much of the world, forced to travel constantly her entire life, yet she is sheltered from forming true connections with people because of her cruel and overbearing mother. Both are being stretched and pulled in directions they've never been and having to re-examine their identities. At their cores, both Saya and Indir are good, thoughtful people, and I'd gladly hand them both one half of my BFF charm.
Swoonworthy Scale: 4
Indir has her eye on a cute boy from the city, though she also has the attention of a Fire Warrior who returned with the would-be king, which is making her a bit uncomfortable but making ME wonder if we were going to get a love triangle. I…am not going to spill any beans here. Ultimately, romantic relationships are not the focus of this story, but do have a small and yet important role. We do get a fade-to-black love scene but it wasn't anything to text your friends about.
Talky Talk: Dreamy
Huerta's writing is dreamy and unhurried. The world she has built has deep roots in her Mesoamerican culture and it's not one we've often seen in YA fantasy, so I loved how it felt fresh with its unique perspective. There are a lot of big set pieces, and, as readers, we bounce all over this world: the city of Alcanzeh where Indir and her Dreamer family live within the Temple of the Night, the small village in the jungle where Saya starts to chafe against her mother's restrictions, and the Dream, the place where all spirits begin and all beings eventually return. Nature, story-telling, and community are such strong features in the story they are like characters themselves.
The trade-off to such rich world- and character-building is a fairly "simple" plot, so plot-driven readers may likely be frustrated with the pacing. I tend to enjoy both types of books heavily depending on my mood. In general, this easily kept my attention…though the many, many scenes when we'd go into the Dream began to tow my personal line of too much symbolism and imagery (ah deconstructing symbolism; my least favorite parts of my English classes!).
Bonus Factor: Feminism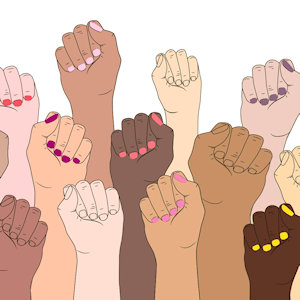 This was a perfect one to read during this arbitrary month we women "get" where many men try to pretend they don't hate our guts. Ahem. Anyway, appreciating women and all the amazing things they can do is a huge theme of this book, but not in a "rah-rah, we're badasses!" way. Strength comes in all forms, from the wisdom of our elders, the labor of love that is childrearing, to being a sister in spirit or blood. You can feel the appreciation for the strong female role-models Huerta likely has in her life and wants to impart on you.
The thing that caught my eye was how casual and yet important human touch played a role in each character's life. Saya grows up with a cold, unfeeling mother and when she finds a friend in her village, she is so unused to the simple pleasure of bumping shoulders or exchanging hugs to show affection, whereas Indir basks in the closeness she has with her sisters.
Factor: Series Starter?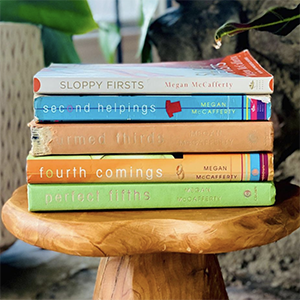 This book isn't listed as the first in a series, but the ending is definitely open for a sequel. I'm guessing the author wasn't able to secure a two-book deal and they may be waiting to see how this book performs? The main storyline wraps up well enough that if there wasn't a sequel I wouldn't be too mad, because, for me, it more about the journey than the destination. But I recognize there are plenty of plot threads still dangling that could be tugged on.
Anti-Bonus Factor: Dan Scott Award for Awful Parenting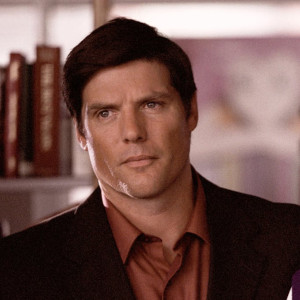 Celay is an emotionally abusive asshole, passing off Saya's abilities as her own and generally treating her daughter like a servant. I hope your hips ache all day, every day, Celay!
Relationship Status: Intense Fling
I think you may be too intense for us to have a long-term relationship, Book, but in the few months we were together you taught me a lot, and your earnestness was refreshing. Sleep well.
Literary Matchmaking
Firekeeper's Daughter
That strong sense of community and positive female role-models reminded me of an FYABC pick and one of my favorite debuts from 2021: Angeline Boulley's Firekeeper's Daughter.
We Hunt the Flame (Sands of Arawiya #1)
I struggled a bit with the pacing of We Hunt the Flame by Hafsah Faizal, but I know others who really enjoyed it and I did like the mythology the world was built on, so if you're cool with slow starts, check this one out.
FTC Full Disclosure: I received my free review copy from Farrar, Straus and Giroux. I received neither money nor peanut butter cups in exchange for this review. The Lost Dreamer is available now.