Cover Story: Love Triangle
BFF Charm: Heck Yes!
Talky Talk: Bangla-dishy!
Bonus Factors: Pride and Prejudice, Female Friendship
Relationship Status: We'll Make It Work
Cover Story: Love Triangle
A teal background with two boys wooing a girl in a shari drinking tea. It's obvious that there's a love triangle going on here!
The Deal:
Zahra is an eighteen-year-old Muslim girl whose family in Bangladesh were considered royalty; but with her father dead, her seamstress mother and two siblings are now on the verge of destitution. When her mother meets the wealthy Emon family, with son Harun (soon to be a doctor-engineer!), the parents conspire to make Zahra and Harun a couple. But Zahra doesn't want to be married off to some rich snob! When Zahra meets Nayim, an orphan with beautiful eyes and a guitar, she thinks she's found The One. But what happens when a good Muslim girl turns her back on her family's wishes? Can she be a writer, too, despite her mother's misgivings? And can she find true love?
BFF Charm: Heck Yes!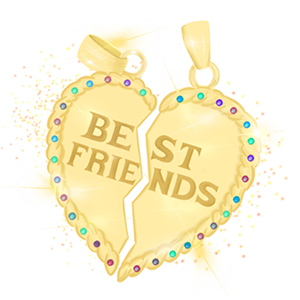 Zahra is a writer with FEELINGS, y'all, and she sure shows it! Far from being a meek Muslim girl stereotype, Zahra schemes to break up with Harun with some acting-out that would make Elizabeth Taylor proud. But even though she's acting like a brat to put off the Emon family, she's still golden at heart. Her struggles are relatable as she trusts her heart to the new, beautiful stranger Nayim, while also finding friendship with the strong, reliable Harun.
Swoonworthy Scale: 7
Both Harun and Nayim are delectable in their own ways. Harun is a swimmer with a six-pack, dark curly hair, and glasses. Let me bite my lip, you guys. Nayim is a Mysterious Loner Dude with a tragic backstory carrying a guitar. Swoon! Which boy should Zahra choose? It's hard to say with these two hotties around.
Talky Talk: Bangla-dishy!
Go into this one with snacks, because the food sounds delightful. Zahra works at a tea and confectionery called Chai Ho, which serves tea and drinks like Zahra's favorite Assam and Darjeeling tea with cardamom and cinnamon. There are samosas, biryani, haleem, chotpoti! Custard and mishti doi! My mouth was watering as I read. The Bangladeshi influence extends further than just the food, of course: the culture, the clothes, the customs. Reading this was super interesting, as I don't think I've read many happy Muslim girl protagonist stories.
Bonus Factor: Pride and Prejudice
Yes, this book is based on the Austen novel! There's enough of a twist at the end that it's not just a retelling, but you know who to root for, and that's totally fine!
Bonus Factor: Female Friendship
I would be remiss if I didn't share that Dani and Dalia, twins who couldn't be more alike yet are still good friends to each other, and Ximena, Dani's girlfriend, are all people I'd love to hang with. They're loyal and supportive and gave me a Baby-Sitters Club vibe. They're a tight-knit group and even with college and life pulling them apart physically, they'll still be best friends!
Relationship Status: We'll Make It Work
Though I think the twist near the end was weirdly unnecessary — and the last chapter serves more as an epilogue than a chapter — I still enjoyed you, Book! From the colorful sharis to the delicious-sounding foods to the swoony love interests, you were a frothy delight.
Literary Matchmaking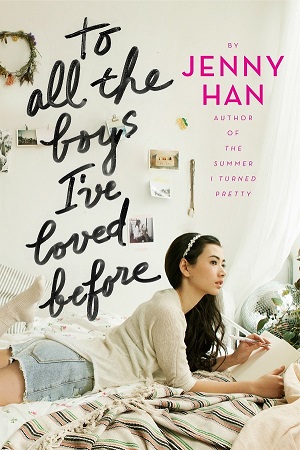 Pride and Prejudice
I mean, if you've never read the OG of love triangles, you really need to get yourself a copy of Jane Austen's Pride and Prejudice.
The Truth About Forever
Just like Zahra, Macy misses her father deeply in the Sarah Dessen classic, The Truth About Forever.
FTC Full Disclosure: I received a free copy of this book from the publisher. I received neither compensation nor kittens in exchange for this review. The Love Match is available now.