About the Book
Title:
The Luminaries (The Luminaries #1)
Cover Story: Still Death
BFF Charm: Heck Yes
Talky Talk: The Start of Something Good
Bonus Factors: Secret Societies, Mysterious Loner Dude
Factor: Series Starter
Relationship Status: Book of My Nightmares Dreams
Cover Story: Still Death
I dig the dark vibes of this cover and the mix of life and death. There's little telling what this book is about, but this is the kind of cover that intrigues people from the very first glance.
The Deal:
Winnie Wednesday is a Luminary—or, at least, she was until four years ago when her father was revealed to be a secret enemy of the Luminaries and she, her mother, and her older brother were cast out of the not-so-secret society of nightmare hunters who live in and protect Hemlock Falls. But it's Winnie's 16th birthday, and joining the hunter trials, and becoming a full-fledged hunter after completing them, is the only way she and her family can maybe lessen their 10-year-sentence and rejoin the only family any of them have ever known.
BFF Charm: Heck Yes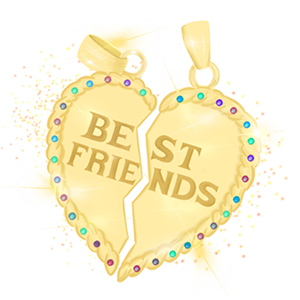 Winnie is exactly the kind of person I would have loved to be friends with when I was her age. Self-aware yet unsure, confident but not without bouts of indecision. She's funny and smart and a total badass. I certainly wouldn't be unkind like all those other jerks who shunned her when she became an outcast.
Swoonworthy Scale: 4
There is a definite and obvious (except to Winnie, but she's a teenage girl) connection between Winnie and her former best friend turned town bad-boy-with-a-heart-of-gold Jay Friday. There's also a lot more to Jay than it seems. But we only get glimpses of what's possibly to come for the two in this book, which is the first of a trilogy (?).
Talky Talk: The Start of Something Good
The Luminaries is based on a (terribly fun) "choose your own adventure" Twitter thread that Dennard kicked off a couple of years ago featuring ideas and characters from an idea she'd never sold to a publisher. The novel is a new story—though it does feature the same main characters and general worldbuilding—with a few direct nods to the thread (or so Dennard says in her author's notes).
Dennard is skilled at writing relatable and realistic characters, and the worldbuilding around The Luminary society (more on that below) is unique and fascinating. In general, The Luminaries is a really fun story, but I couldn't help but feel like it ended just as it was getting good. (I literally had a "wait, what?" moment when I reached the end of the book; I was switching between a physical ARC and the Kindle version and didn't have the "X minutes until the end of the book" up at the bottom of my device; I was blindsided by the ending.) I know there are additional books to come, but this is definitely one of those series starters that leaves you begging for more.
Bonus Factor: Secret Societies
The Luminaries are a secret(ish) society of people who live in 14 areas around the world where "sleeping spirits" create "nightmares" (a myriad of paranormal creatures) each night. Luminary hunters are tasked with killing these monsters and keeping the world safe. As a Luminary, you belong to one of seven families named after the days of the week* with distinct characteristics and jobs. Basically, the entire town of Hemlock Falls is made up of Luminaries and a few "nons" who've been enveloped into Luminary society through relationships or general trustworthiness/usefulness. Dennard glosses over the whole sleeping spirit thing a little bit, but knowing about them is not necessary to enjoy the story; the details about Luminary society, however, are many. (And this kind of secret society is right up my alley.)
*Although the American Luminaries are named Monday, Tuesday, etc., the various other Luminary groups around the world have names that match the language of their location. It's a small detail, but a very clever one.
Bonus Factor: Mysterious Loner Dude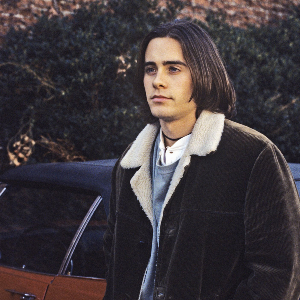 I offered Jay Friday a provisory place in my personal MLD Hall of Fame during the Twitter thread, but The Luminaries made it official. He's broody, he rides a motorcycle, he plays bass in a band, he smells of bergamot and lime. He rarely attends school, he shows up to places reeking of weed (but doesn't actually smoke it?), and yet he's one of the best hunters the Luminaries has ever seen. He likes Winnie's glasses! He thinks she's spectacular! (Even though she thinks he's making fun of her when he mentions that last thing.) Hemlock Falls's Most Eligible Bachelor: You've got my heart.
Factor: Series Starter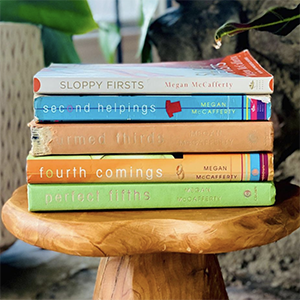 I mentioned this above, but the ending does come unexpectedly fast.
Relationship Status: Book of My Nightmares Dreams
I've been excited to read you since the Twitter thread, Book, and you didn't disappoint. You stole away before I was ready for our date to end, though, so I'm hoping we can get together again soon.
Literary Matchmaking
The River Has Teeth
Erica Waters's novel also features a small town with hidden (sinister) depths. FTC Full Disclosure: I received a copy of this book from Tor Teen, but got neither a private dance party with Tom Hiddleston nor money in exchange for this review. The Luminaries is available now.