About the Book
Title:
The Map From Here to There (The Start of Me and You #2)
Cover Story: Cartoon Cuteness
BFF Charm: Oprah, Be Mine
Talky Talk: The School of Sarah Dessen
Bonus Factors: College Anxiety, Max Watson
Relationship Status: Till Death Do us Part
Cover Story:
OMG Paige's desk! It's so fun to search this cover for clues about our favorite characters. A postcard from Max in Italy! An Alcott's mug! A photo of Paige and her besties! THE PHOTO BOOTH STRIP! Be still my heart! For cover purists, The Start of Me and You also got an equally cute matching cover makeover that depicts the inside of Alcott's!
The Deal:
~*~sPoILeR aLeRt~*~ This is your official warning that The Map From Here To There is the sequel to The Start of Me and You, and thus contains some spoilerage for the first book. If you haven't read TSOMAY, you absolutely should because it is GREAT, but if you haven't, continue at your own risk, babies.
Paige and Max finally admitted that they ~lurve~ each other right before summer break, when Max left for a trip to Italy and Paige went to study film writing at an NYU summer program. Three months later, Paige is working at the local movie theater with her friend Hunter, writing TV and film scripts in her free time, and she and Max have spent the break emailing each other. But now that it's time for Max to come home, Paige is nervous. What will it be like, spending time together IRL? Will Max still like her? Will there be a lot of kissing? Will there be MORE than kissing?
And Max is just the beginning of Paige's worries. It's senior year, which means she and her group of awesome best friends are feeling the pressure of making college decisions and spending as much quality time with one another as possible. They make a list of things they want to do together before the school year is over, but Paige quickly realizes that her school, job, and extra curriculars are getting in the way of her time with her friends AND her time with Max. Her anxiety reaches new heights when she and Max have to face the question of the future. They've just started really dating one another…how will they factor into each other's college plans? Paige wants to go to film school and Max isn't sure what he wants to do yet – and every time a new question or uncertainty about their own future arises, Paige wonders if Max's decision will depend on hers and vice versa.
Guys, it's a lot of angst. Buckle up.
BFF Charm: Natalie Imbruglia, Love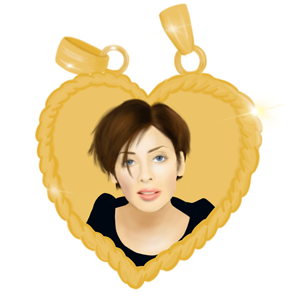 I loved Paige in TSOMAY. She was anxious but grounded, funny but shy, smart but always learning about herself and others. In a lot of ways, those traits are all still there but Paige's anxiety was in full force this go-around. As a person who was first diagnosed with anxiety at age 8, I can totally relate. Yet at the same time, there were moments when I wanted to bonk her on the head and give her a good talking to. She has such a great group of friends, a loving boyfriend, supportive family. None of those people are perfect, but they all love her and she could turn to them to talk about the things that are bothering her. But she falls into one of the most common YA traps out there, and the majority of the tension and drama in this book comes from Paige's lack of communication. She was so stuck in her own head that she frequently was careless with the feelings of others, and failed to realize that EVERYONE was going through the same college and relationship struggles as she was.
As for Max, he gets a Love charm for reasons I'll expound on below.
Swoonworthy Scale: 5
YOU GUYS. I have so many OPINIONS about the swoon in this book. I love Paige and Max, they are one of my favorite YA couples ever, and the thought that they wouldn't get their happy ending scared the bejeezus out of me. I worried that a sequel meant manufactured drama between them, and…I hate to admit this, but I was a little bit right. I felt like there were plenty of ways that Paige and Max could experience tension in their relationship. The college thing was huge, of course, but also, the awkwardness and uncertainty of exploring the physical aspects of their relationship, getting to know each other in different ways. But my biggest disappointment with this book was that Paige and Max were barely in scenes together for most of the book. Paige was so busy with work and extra curriculars, and they were no longer in classes together, that we get very minimal interactions between them, and even when they are together, it seemed like they were still…just friends?
And I hate to even tell you this, sweet reader, but there's a whiff of a love triangle. A DOUBLE LOVE TRIANGLE. And I just! No. I hate it.
But, as frustrated as I was with most of this book, I'm glad I saw it through to the end, because Paige and Max deserve that. Those two will never fail to get me all verklempt when they can get past their bullshit and TALK TO EACH OTHER. *hiccup sob*
Talky Talk: The School of Sarah Dessen
Emery Lord is such a pro at capturing the beauty and sadness and bittersweetness and humor in every day life. Her characters always feel so multi-layered and real, and it was exactly all of these things that hooked me in The Start of Me and You and have kept that book at the top of my favorites list over the years. I was both excited and afraid for The Map From Here to There because as much as I wanted more of this world, I was also afraid of what troubles would arise after the happily ever after. And turns out those fears held water. This wasn't a book I could sit down and read quickly over the course of a few days. I felt like every time I was picking it up, I had to mentally prepare myself for what would happen next. Paige being so anxious MADE ME anxious, which is both a testament to Lord's writing, but also maybe what makes this book difficult to read. I also thought there were some pacing issues. The book is pretty long (a little too long) and at times felt a little untethered. Was it a book about mental health? Romance? Friendships? College? All of the above is a perfectly okay answer, I just had a little trouble finding the main arc to grasp and hold on to.
Bonus Factor: College Anxiety
God, there were some moments in this book that really took me back. The nervousness of applying to colleges that feel like impossible dreams, the devastation when they reject you, the elation when they accept you, and the nervousness that you're making the right choice. Lord depicts all of those anxieties perfectly in Paige. It all felt so familiar, especially reading from the POV of a person who struggles with anxiety like I do!
Bonus Factor: Max Watson
I do not say this lightly, but Max is, quite possibly, the best book boy OF ALL TIME. I mean, sure, it's easy to say, "But what about Marcus or Wes or Rhysand???" and teen me would probably have said the same thing. But ADULT me can apply the reason and maturity of my life lessons to this great honor and say with confidence that Max is a GOLD STAR WINNER. He is extremely smart and only sometimes charmingly obnoxious about it, he is tall and lanky with glasses and curly hair, he is the head of the Quiz Bowl team, he is funny and unashamed to really nerd out over stuff. And above all he is IN IT TO WIN IT with Paige. Lord definitely used the opportunity to show the chinks in his armor in The Map From Here To There, but seeing Max's imperfections only made him that much more huggable.
Relationship Status: Till Death Do Us Part
Book, I've been committed to your story since the beginning. And our love is strong enough to weather any storm. Even if there were moments when I struggled with you, I knew that we'd pull through it together. And I wasn't wrong. Not giving up on you paid off big time in the end, because our love is real baby.
Literary Matchmaking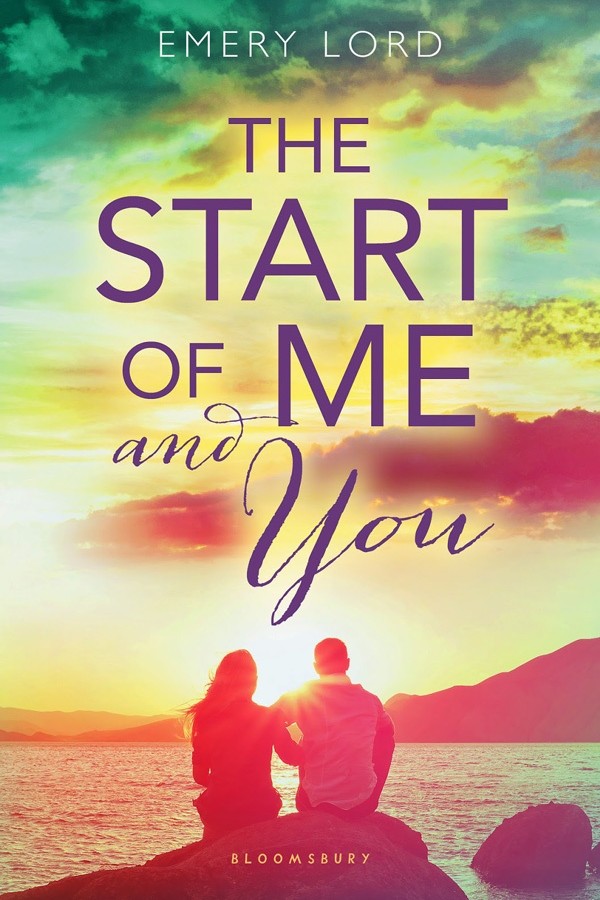 FTC Full Disclosure: I did not receive money or Girl Scout cookies of any kind (not even the gross cranberry ones) for writing this review. The Map From Here To There is available now.