About the Book
Title:
The May Queen Murders
Cover Story: Japanese Horror Movie
Drinking Buddy: Maaaaaybe….
Testosterone Estrogen Level: Elevated
Talky Talk: Snuggly October Read
Bonus Factor: Whodunit
Bromance Status: Alone Together
Cover Story: Japanese Horror Movie
This looks like a movie poster for a good Japanese Horror movie that's later going to get remade into a bad American slasher film. Great set up for the story, though I think it would have been scarier if her face was fully obscured.
The Deal:
Ivy Templeton lives in the remote Missouri Ozarks community of Rowan's Glen, an isolated little settlement of people who live simple lives. They're not Amish, they do have electricity and everything. They just like to live the old ways, like their Scottish ancestors before them. LONG before them. People are born, live, and die there, taking on the jobs of their parents. While the children attend the local schools and are distrusted by the townies, it's not a bad life.
Ivy is the daughter of the local veterinarian. A shy, stuttering girl, she still has caught the eye of Rook, the sheriff's boy. It's only a matter of time until he begins wooing her, and they can settle down and start another generation of Glen folks.
But all is not well. The town is planning on holding May Day celebrations again, complete with the crowning of a queen. But the old timers don't like this idea. You see, years ago on the first of May, Birch Markle escaped from the cellar. He found the May Queen. He did certain…things to her, and later, to her body.
Strange thing is, they never caught him. They say he's out there in the woods still, living an animal-like existence. If you listen at night, you can hear him out there, screaming in the dark.
And now, people say he's back. It starts with the occasional missing laundry or furtive figure. But then, things start to get scary. Something tries to break into Ivy's window. Dogs and livestock are mutilated. And then Heather, Ivy's cousin and best friend, vanishes. Has Birch Markle returned?
Drinking Buddy: Maaaaaybe….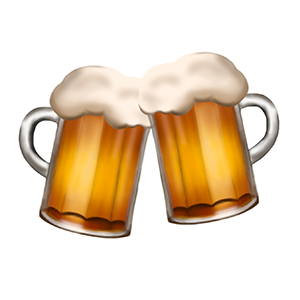 At first, I couldn't tell if I was supposed to be freaked out by the Rowan's Glen community or not. Their mistrust of outsiders (Ivy's mother is Mexican-American, and has never been fully accepted. Not due to racism, but because she wasn't born there). Their weird ties to the old days. The way Ivy's grandmother lives in the attic and never speaks.
But they kind of grew on me. There's nothing wrong with being a happy hermit, and there's nothing wrong with sticking to your hometown. Provided your town doesn't have a horrible secret. Like all these literary small towns seem to.
Testosterone Estrogen Level: Elevated
Oh, there was more than one scene with Rook and Ivy out behind the barn. But this is obviously not a romance. This is a horror story.
This town has no phone service. No traffic in and out. Little communication with the outside world. They've been taught to stay out of the woods, to never go out at night.
So dark. So isolated. No one can hear you scream…
Talky Talk: Snugly October Read
This is a nice, creepy read for the chilly fall months, when you need something to curl up with after you family has gone to bed, and then the damn cat starts making noise in the basement…at least you're pretty sure it's the cat, but did you remember to lock the door? You should make sure. Just go downstairs, for pete's sake, there's nothing down there, you're a grown man…
This book did have one of my pet peeves, though. Ivy's mother, Luz, was born in Mexico. The author reminds us of this by dropping random high school Spanish words into her dialogue: We're working in the cocina. The señoras are planning a May Day celebration. You buena, Ivy?
When someone is learning a language, they stumble over unfamiliar words, not the ones they use every day.
Bonus Factor: Whodunit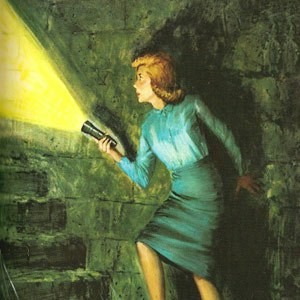 So is Madman Markle really still alive in the woods after all these years? Why won't anyone call the state police? Are they hiding something that happened after the original murders? Why was Heather so interested in that townie, Milo? Why does Ivy's silent grandmother insist on casting warding spells on her family?
Just what is out there in the dark?
Bromance Status: Alone Together
I'll look you up, next time I feel safe and cozy…and don't want to.
FTC full disclosure: I received no money for writing this review, nor was I crowned Queen of May.