About the Book
Title:
City of Bones (The Mortal Instruments #1)
City of Ashes (The Mortal Instruments #2)
City of Glass (The Mortal Instruments #3)
BFF Charm: Yay!
Talky Talk: Easy Peasy with a side of Too Cool for School
Bonus Factor: Duckie, Mysterious Loner Dude, Bonus Jonas
Relationship Status: Summer Fling
The Deal:
Clary Fray, your average bohemian NYC teenager, witnesses what she at first thinks to be a murder in a goth club that plunges her into a new reality: Demons are real. And so are Shadowhunters, humans with the blood of angels, whose sole purpose in life is to hunt demons, and keep Downworlders- vampires, werewolves, faeries and warlocks for those of us in the 'mundane' world- in line. After surviving a demon attack herself, and discovering that her mother has mysteriously disappeared, Clary, with her best friend Simon in tow, is forced into the Shadowhunters' (Jace, Alec, and Isabelle) protection. But why does she suddenly have 'the sight', and how could her human body handle the rune magic the Shadowhunters use for healing and protection? And who has been messing with her memories? Oh, and while she's trying to unravel the mystery that has become her life, Clary has to try to save her mother, help her new friends stop the cataclysmic plans of the evil Valentine, AND deal with an awesomely tortured romance.
BFF Charm: YAY!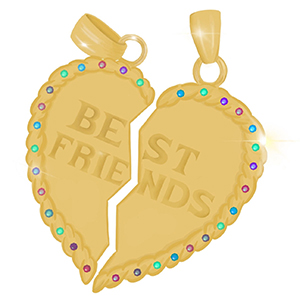 Clary is not necessarily a girl's girl, but she also isn't one of those girls who's only friends with boys to get all the attention. She's self-contained, and a deep thinker, without being a drama queen. And when drama comes her way, and BOY does it, she actually tries to deal with it, and make good decisions, instead of just wallowing in self-pity. She's proactive, but doesn't put herself in TOO many damselish situations. There was a TEENSY bit of a placeholderishness to the way she was written, but instead of taking up that spot in my mind, it made we want to get to know her more.
Swoonworthy Scale: 7
The chemistry between Clary and Jace, the mysterious loner dude/Shadowhunter starts strong in the first book, and builds to squee worthy proportions that manage to stay at squee intensity throughout the series. Through crazy circumstances, these two actually, tenderly love each other in a way that surpassed the typical OMG first crush.
Talky Talk: Easy Peasy with a side of Too Cool for School
Cassandra Clare writes in a way that's compelling enough to devour pages- one of my favorite attributes in any author- and even though these books won't change your life or the way you think or anything, they are just thoroughly enjoyable. There is a bit of too cool for school insider-type jokes, some that I got, and some that I didn't- anime anyone?
But what I have to give her major props for is this: Ok, slight SPOILER, here, so skip to the next part, and don't read the back cover of the books if you don't want to know this!
She manages to keep something that should be totally ooky and gross- um, our two lovebirds might be related, what?- not ooky at all. Here's me reading: oh, I think they're gonna be related…no! they can't be…I don't care if they are, kiss, dammit!
And I seriously don't go in for that kind of thing. Just saying.
Bonus Factor: Duckie
Simon is the classic Duckie, from being secretly in love with his best friend, down to the annoying bits- see Too Cool for School above, they mostly refer to him- the dorky/but actually cool artsy/nerd who's actually way hotter than he realizes (but of course) but who only has eyes for Clary. But I had to cut him some slack, because he also went through some real crap in these books, and he, too, tries to make the right decisions and be a good friend.
Bonus Factor: Mysterious Loner Dude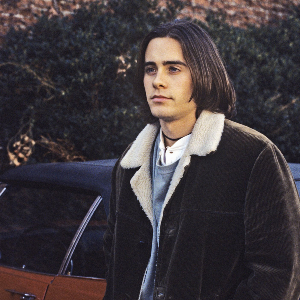 I fell in love with Jace, the demon slaying shadowhunter who falls for Clary, about a quarter way through the first book, and couldn't get enough of him after that. Why was he not on every page??? Like any good Mysterious Loner Dude, he had a rough life up until we met him, but unlike a LOT of loner dudes, he actually had a lot going on inside, and wasn't hesitant to let Clary in. Jace is full of pain and self-hatred, for reasons I won't spoil for you, but in Clary, he finds a purpose, and once the major relationship shizz hit the fan (see, or don't see spoiler above) he didn't totally emo out. I know I keep saying this for everybody, but one thing I liked about these characters was how they all took an active part in trying to do the right thing, even if by sometimes misguided attempts.
Bonus Factor: Bonus Jonas
Magnus Bane, kick-ass gay warlock, extraordinaire. That kind of sums it up, but I loved this character so much, I would be remiss not to give him his own mention.
Relationship Status: Summer Fling
While I was reading these books, I couldn't put them down, and when I was done, I felt satisfied, but didn't pine for more. Reading them won't change your life, but they are totally worth the time it takes to finish them. Even if you aren't generally a fan of the fantasy genre, the story is more about relationships and finding yourself. I had a thoroughly enjoyable tryst, and am ready to move on.
FTC Full Disclosure: I received neither money nor cocktails for writing this review (dammit!). The Mortal Instruments series is available now.