Cover Story: Paperback Disappointment
Drinking Buddy: Reefer Madness
Testosterone Estrogen Level: Limp
Talky Talk: Stigma (Spoiler alert)
Bonus Factors: The Movie Version
Bromance Status: That Cautionary Tale Kid
Cover Story: Paperback Disappointment
The cover is okay, kind of an artsy version of Meals driving Toby's car. So of course they had to go full giant teen face on the paperback edition:
The Deal:
Amelia 'Meals' Anderson isn't the popular, high flyer in her family. She's never had a boyfriend, never been the cool one, and doesn't even have her driver's license. Her older brother, Toby, however, has it all. A very popular stoner and musician, he attracts followers without trying, can flirt his way out of a parking ticket, and succeeds at whatever wild scheme he comes up with. He loves quoting movies and hanging out with his sister.
But something's wrong. Lately, Toby seems just a little…off. He smokes way too much dope. Gets angry and sullen. Disappears for longs stretches. Takes things he reads in books a little too seriously.
Just what's wrong? Can Meals help? And is it time she stopped living in her brother's shadow?
Drinking Buddy: Reefer Madness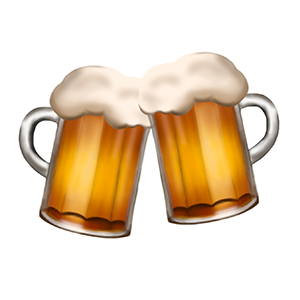 Toby has kind of a Ferris Bueller vibe going on: he's so cool and fun, it's easy to forget that he just kind of sits around smoking dope and making plans. In fact, he smokes so much that when his behavior starts becoming erratic, I was expecting a big anti-drug lecture. He borrows money from Meals, who worked all summer, but never pays it back. He's a nice guy, but he has a dark, selfish side.
Meals, on the other hand, has no real personality. She kind of views herself in relationship to her friends, her brother, and her new boyfriend. It's only when Toby is out of the picture does Meals start thinking for herself.
I liked 'em, but I wouldn't go out of my way to hang with them, if you know what I'm saying.
Testosterone Estrogen Level: Limp
Meals lands a boyfriend in nearby New York City. And his name is Epstein Boffee-Barnes. Seriously. That's the most adorable boyfriend name in all of YA. And he fits it: big ears, hipster, unfailingly caring. Meals kind of freaks out. Is this guy, who lives a couple of hours away, really her boyfriend? You can't flat out ask something like that.
Unfortunately, the couple has zero chemistry. When Meals and Epstein sleep together for the first time (and it's Meals's first time ever), it reads like a how-to manual. When writing sex scenes in YA, you either have to go full on John Green and give us all the details, or do the Truman Show fade to black. Your readers need more than a paragraph when your awkward, virginal character does the deed for the first time.
On top of this, when Toby starts having his breakdown, Meals kind of ghosts Epstein. It's understandable that Meals wouldn't want to date during this crisis, but when the reader finds themselves sympathizing for the guy the heroine dumped, you might want to rethink things.
Talky Talk: Stigma (Spoiler alert)
When Toby has a major breakdown, he's hospitalized. And then comes the frightening diagnosis: Toby has schizophrenia. After a disastrous attempt to keep him living at home, the family has Toby institutionalized.
Meals is devastated. Who is this crazy boy who took the place of her wonderful older brother? How can the family explain this to her two elementary-age brothers? And what will she tell her friends and the people at school?
Mental illness is kind of a stigma. Meals understands that if Toby had cancer or kidney failure or something, she could rally Toby's friends in support. But how does one say 'Toby has trouble distinguishing between reality and things he reads in books? Funny story, he thinks the Eye of Sauron is real.'
When a rumor starts that Toby teamed up with Paul McCartney to go perform for the troops in Afghanistan…she kind of lets it go at that.
And even well meaning people can be hard to deal with. When Epstein starts reading up on mental illness, Meals is kind of offended. Epstein must think Toby is some kind of fruitcake. How could he understand that he's so much more than that?
Bonus Factors: The Movie Version
Both Toby and Meals are total film buffs. Before Toby's illness, he and Amelia liked to discuss 'The Movie Version': how scenes would play out in an ideal cinematic universe, where everything is perfect. It's only when Toby has to go away that Meals realizes you can't always hide behind the silver screen. Maybe it's time that Meals starts playing the leading role in her own life.
Bromance Status: That Cautionary Tale Kid
Kind of preachy, and without the most likeable of characters, I still enjoyed reading you. You really made me think…but I enjoyed you anyway.
FTC Full Disclosure: I received neither money nor the extended director's cut of Kubrick's greatest works on Blu-ray for writing this review.