About the Book
Title:
The Night Crossing
Cover Story: We have top men working on it right now.
Drinking Buddy: Cheers, Old Bean
Testosterone Level: (cue theme music)
Talky Talk: Fortune and Glory
Bonus Factors: Victorian England, Gothic Horror, Author as a Character
Bromance Status: Fellow Adventurer
Cover Story: We have top men working on it right now.
There's the mysterious golden box that plays such a major role in the story. But I can't shake the feeling Nazis are going to be looking for this thing in forty years. Props for the creepy London skyline. There's an actual photograph of the box under the dust flap and a major spoiler on the back cover.
The Deal:
It's 1895. In the Carpathian Alps, Mina, a half-Gypsy, half-British archaeologist and adventurer, comes across a strange golden box in a lost tomb. Back in London, Lucinda, a poor woman from a match factory, tries to unravel the mysterious death of her son. And a theater manager named Bram Stoker wonders if he'll ever write a book that will really sell.
These three are about to embark on an amazing adventure to the London Underground, and I don't mean the train. Undead creatures, conmen, evil industrialists, Jewish anarchists, and a secret older than London itself all combine in Victorian England.
Drinking Buddy: Cheers, Old Bean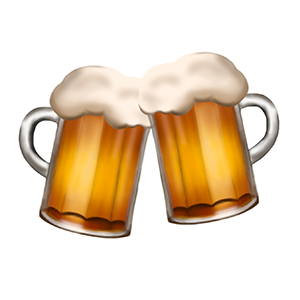 Lucinda, quite frankly, was kind of dead weight. While I sympathize with her hopeless situation in the poorhouse and with the loss of her son, she had kind of a dippy vibe. She worried more about St. Peter recognizing her son at the Pearly Gates than the fact that he may have been murdered.
Mina and Stoker, however, stole the show. They're both at home either in The British Museum or tombs of ancient Egypt, fighting terrible monsters. They are true Victorian heroes, whose adventures are obviously supposed to be the inspiration for Stoker's later masterwork. Still, they also have their priorities kind of skewed. When Mina's late father's family unexpectedly screws her out of her inheritance (because her mother was a Gypsy), she seems annoyed at the inconvenience rather than furious. And when Stoker fights a horde of resurrected zombie men in the sewers below London, he still keeps working on that production of Faust. A theater guy should know one must project emotion to make the audience buy it.
Testosterone Level: (cue theme music)
This was not a study in crumpets and good British manners. Creepy spiritualists, burglars, shipwrecks, fires, and good old fashioned chase scenes make me almost wish I had lived through the era. Some scenes stretch the imagination (for instance, Stoker later boards a doomed steamship that has a date with an iceberg). But this book is exactly how I like my Victorian horror: foggy, grim, and with lots of cameos by the famous and soon to be famous.
As for the other side of the coin, there wasn't a lot of romance. Mina is more concerned with destroying the evil unleashed on the world than responding the amorous attentions of men. Stoker, whose wife has kind of shut him out of the bedroom, can only look at Mina and wish he was twenty years younger. And 'Mina' would make a good name for a heroine in his next book.
Talky Talk: Fortune and Glory
While there was more than a little talking to the reader at times, and the author's inexperience with firearms was painfully obvious, I have to say this book really kept me reading. Did you know there really is a Spinx in the remote mountains of Romania? They say it's just a natural rock formation, but is it? And back in the 1800s, Europe was in the middle of an Egypt fad, where people would hold 'unwrap' parties where they'd strip down an newly unearthed mummy to see what fell out of the bandages. Then there was the whole interest in spiritualism, hypnotism, communication with the dead, etc. Is it any wonder this was the era of Jack the Ripper?
Bonus Factor: Victorian England
Lucinda doesn't realize it, but she has cancer of the jaw from being exposed to chemicals in the match factory where she works. Mina is denied employment and lodging because she's half-Gypsy. Doctors are still denying the germ theory of disease. And in the US it's only been a few decades since you could go to an auction and buy a person.
But hey, the clothes! And the manners!
Bonus Factor: Gothic Horror
Dracula was by no means the first modern horror story, but it was an undeniable classic. There's something about the idea of otherworldly monsters disguised as humans, walking among us, just waiting to feed on our very essence…okay, what was that noise?
Bonus Factor: Author as a Character
What can I say? I love a story where a real life author is the hero. Even better when it's not one of their own works. I don't know if Bram Stoker was this badass in real life, but I had fun reading about his adventures.
Bromance Status: Fellow Adventurer
This was one of the few books that made me hope I was reading the beginning of a series. It's a standalone, but left me wanting to read more.
Literary Matchmaking
Dodger
For a more upbeat look at Victorian times, try Terry Pratchett's Dodger.
The May Queen Murders
For one of the creepiest horror stories I've read in a while, read Sarah Jude's The May Queen Murders.
Beneath
And for another subterranean horror story, pick up Roland Smith's Beneath.
FTC full disclosure: I received a free copy of the book from the publisher, but no unholy artifacts. And it's not like they don't have any.