About the Book
Title:
The Night When No One Had Sex
Cover Story: Spot the Cat
Drinking Buddy: Teen Kegger
MPAA Rating: R (sex, drinking, language, crude humor)
Talky Talk: Tell Me You're Not a Teenager Without Saying It
Bonus Factor: Lake House
Bromance Status: I'm Breaking the Pact
Cover Story: Spot the Cat
The freaky deaky drawings of everyone are okay, and I like that we can still imagine their faces. It's the title that's going to draw everyone, though.
The Deal:
Eight teenagers make a pact to all have sex on prom night, per the plot of every screwball teen comedy, ever. Of course, once they get to Zoe's uncle's lake house, things don't go as planned. Julia and Kevin are bumbling and inexperienced. Madison has an episode with her chronic illness, which her boyfriend Jake is too dumb to take seriously. Madison's twin sister Morgan is too concerned about her sister to notice that her girlfriend Zoe is having a college admission crisis. And poor Alex, the only one of the group not in on the pact, has to spend the evening in the hospital waiting room with his poor blind date Leah, after his grandmother has a cardiac episode.
Drinking Buddy: Teen Kegger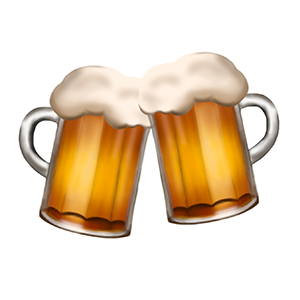 This was a four POV book with eight main characters. Normally I have trouble keeping that many people separate in my mind, but they were all original enough to hold their own, and make me root for them. Except for Jake. He was the Jar Jar of the group, a character so obnoxious that he tainted the entire work. I could barely find a sentence of his dialog that didn't contain the word 'dope' or 'babe.' The author went for charmingly oblivious, but ended up with mentally deficient and forced PC.
"If you're done having lupus, let's go buy some Pop Tarts and f*** in the hot tub! With your complete consent of course, and remember, you have the right to change your mind. Babe." (I'm only exaggerating a little)
MPAA Rating: R (sex, drinking, language, crude humor)
The pact to have sex (for most of the kids, for the first time) is cute, if not overused. However, They talk and talk and talk and talk about it. Everyone knows their plan, including Leah, who had never even met her date before tonight, and Madison and Morgan's mother (ew). This amount of discussion would have worked if they'd made a pact to, say, try out for the spring musical or go off the big high dive, but even the most liberated of teens would kind of limit the sexual planning sessions.
Also, we're privy to the group chat where everyone keeps everyone else up to date on their progress and how close they are to having sex. For hours and hours and hours. "I had difficulty getting wet, so Kevin and I are going to try some fantasy role playing. I'll keep you updated."
Talky Talk: Tell Me You're Not a Teenager Without Saying It
The voices were sweet, but inauthentic. Jake's annoying slang aside, everyone talked like they were in their late twenties. One character thinks they coined the phrase 'sexpert.' And everyone talks about doing the deed in such a dry, clinical manner. Every guy in the book just seems to kind of go along with whatever his date wants, like they're discussing going to a movie they're moderately excited about seeing. Alex and Leah were the only relatable characters, and I think that was because they were two strangers getting to know each other and realizing they have a lot in common, even under less than ideal circumstances. I think this book would have been a lot better if each couple had individually decided how they were going to spend the night, rather than this forced and absurd pact.
Also (Minor spoiler alert)
Unless a book is about winning the lottery, you cannot have a character win the lottery and pass it off as a minor subplot.
Madison has lupus and an irritating boyfriend. Zoe, excited about going to college in Oregon, is suddenly accepted into Yale. Morgan is concerned about her twin sister. Alex is worried about his grandmother. These were the plots I cared about and the sex pact didn't do a good job of tying things together.
Bonus Factor: Lake House
So Zoe invites everyone to her uncle's palatial lake house so everyone can do the deed in private and relative comfort. Of course her uncle is an obnoxious guy who has been shoving Yale, his own alma mater, down Zoe's throat. So Zoe tells everyone not to bother taking care of the house: drop crumbs, damage the furniture, smoke, whatever. Of course, accidentally letting out his irritating cat is another thing.
Bromance Status: I'm Breaking the Pact
I'm sorry, you just kind of failed to deliver on the humorous plot I was hoping for. But I might check out future things by this author.
Literary Matchmaking
Meet Me Here
Brian Bliss's Meet Me Here also deals with one crazy night at the end of high school.
Ruthless
Carolyn Lee Adams's Ruthless is a much darker take on the remote cabin.
FTC Full Disclosure: I received no money…or anything else…for writing this review.