About the Book
Title:
The Odds of Loving Grover Cleveland
Cover Story: So Campy!
BFF Charm: Yay
Talky Talk: Not Your Average After-School Special
Bonus Factors: Summer Camp, Female Friendships
Relationship Status: Pen Pals
Cover Story: So Campy!
I love the image on this cover, as well as the type treatment. It makes me want to go camping!!!! (To which my husband would reply "No, you don't.") And while I know this is totally nit-picky, I'll just point out that this book takes place at an actual summer camp where there are cabins, so no one stays in a tent. But cabins don't allow for cute kissing shadows, so this is fine.
The Deal:
When Zander's parents sign her up to spend the summer across the country at a camp for at-risk teens, Zander's pretty sure she doesn't belong there. And on her first day at Camp Padua when she meets her fellow campers, she's POSITIVE she doesn't belong there. There's Bek, the pathological liar whose real name may or may not be Alex Trebek. Cassie, Zander's bunkmate, is mean as a snake and a self-described manic-depressive-bipolar-anorexic. And then there's Grover Cleveland, the lanky but cute boy who is okay at the moment but convinced he will develop schizophrenia like his father within the decade. As Zander shares group therapy sessions and late nights by the lake with her fellow campers, she begins to realize that maybe she's not so out of place here after all.
BFF Charm: Yay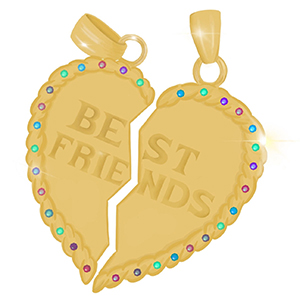 In the beginning, Zander is very withdrawn. She hardly interacts with the other campers and seems to barely be present, even in her own narration. And while she might have her *reasons* for this, it would be hard to be friends with someone who seemed so disinterested in…everything. But as she warmed up to her fellow campers, she also warmed up to me. Zander really earned her BFF charm when she refused to give up on Cassie, no matter how mean and difficult Cassie could sometimes be.
Swoonworthy Scale: 6
Grover Cleveland has got the hots for Zander from the moment he lays eyes on her, and he's not afraid to let her know it. Their flirtation is cute and sweet, and eventually builds to some steamy alone-time moments. However, the masochist in me loves for the swoon to be drawn out a little bit, and having Grover be so openly infatuated with Zander from the first chapter made me knock off a swoon point or two. I'd have loved a little more hold out.
Talky Talk: Not Your Average After-School Special
Obviously, a book about kids at a camp for mental health issues could veer on the side of after-school special real quick. But The Odds of Loving Grover Cleveland never feels preachy or melodramatic.  *cough ForTheLoveofNancy cough*  Rather, Crane tackles sensitive subjects like abuse, depression, eating disorders, and other mental illnesses with a candor and humor that felt refreshing and relatable.
Bonus Factor: Summer Camp
I was always super jealous of people who got to go to extended summer camps at camp-like places. I went to lots of three-day-long church camps, but they were always at places like college campuses which aren't even remotely cinematic. I want log cabins! And mess halls! And woods and lakes! Is there a summer camp for grown ups? Because this book made me want to go to one.
Bonus Factor: Female Friendships
I went into this book thinking it would be a mostly romantic contemporary, given its title. But I quickly realized that Zander's romance with Grover takes a backseat to her budding friendship with Cassie. These girls are both dealing with a lot and it could've been easy for them to give up on each other, but they didn't, and it was one of the best things about the book in my opinion.
Relationship Status: Pen Pals
Book, we had a great time at camp this summer. Let's swap addresses and be pen pals over the school year so we can continue to share our inside jokes (Lemonheads!) and tell our deepest secrets.
FTC Full Disclosure: I received a review copy from Skyscape, but I did not receive money or Girl Scout cookies of any kind (not even the gross cranberry ones) for writing this review. The Odds of Loving Grover Cleveland is available now.