About the Book
Title:
The Other Bennet Sister
Cover Story: Classic
BFF Charm: Let Me Love You
Talky Talk: Austentatious
Bonus Factors: Pride and Prejudice, Feminism, Early 19th Century London
Anti-Bonus Factor: Dan Scott Award for Awful Parenting
Relationship Status: The Perfect Happiness of the Union
Cover Story: Classic
We've got an elegant oil painting of Mary (sans spectacles) behind a refined yet bold typeface, and the whole thing screams politely murmurs, "This is LITERATURE!" It's the kind of cover that will really lend gentility to your bookshelf.
The Deal
When you think of Mary Bennet (if you ever do) from Pride and Prejudice, you probably picture an uptight, holier-than-thou bookworm with a deep disdain for the flighty fancies of her younger sisters and zero interest in the romantic sagas of her older sisters. And that's pretty much what Jane Austen intended, I assume.
But what if Mary turned to books because she was lonely? And what if she turned her nose at fashionable gowns and balls because Mrs. Bennet always called her plain, and she was afraid of rejection? In The Other Bennet Sister, Janice Hadlow crafts a moving portrait of Lizzie's most misunderstood sibling as she struggles to find her place in a world that seems to only value everything she is not.
BFF Charm: Let Me Love You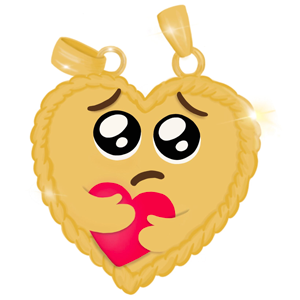 I'll be the first to admit that I rolled my eyes at Mary *almost* as much as Lydia whenever I read Pride and Prejudice or watched one of the adaptations. But now I must beg Mary for her forgiveness, because she's amazing! And she needs to be reminded of that, because girl has a lot of self-esteem issues thanks to her distant dad and godawful mother (more on that later). When the book begins, Mary is incredibly lonely and finds solace in books and music (who hasn't?!), which made me want to hug her FIERCELY, and that feeling didn't go away as she wrestled with how to pursue her own happiness–and, more importantly, that she deserved happiness. It was heartbreaking to see her lack of confidence and then inspiring to watch it grow, along with her courage to speak her own mind rather than falling back on platitudes and the teachings of Dead White Guys.
Plus, she's a massive book nerd, which automatically makes us kindred spirits, and when I read her opinion on guilty pleasures–"I should not be afraid to acknowledge any book I thought worthy of my time and application"–my regard reached LYLAS levels (but, like, true sisterly love, not the fickle Bennet kind).
Swoonworthy Scale: 6
It wouldn't be a Jane Austen adaptation without some potential suitors, and in Mary's case, there are eventually two gentlemen with potential. First up is Mr. Hayward, a kind lawyer with a soulful appreciation for the written word, and then there's his friend, Mr. Ryder, whose idea of a good time is a trip to Italy where he spends his days reading poetry and his nights drinking wine. So, like, both good options! While the romance never reaches Mr. Darcy levels, I actually enjoyed the realistic swoon and the absence of a true cad or villain, especially since we still get an Austen-level HEA.
Talky Talk: Austentatious
If someone told me that The Other Bennet Sister was a lost Jane Austen manuscript that had just been discovered in, like, the drawing room cabinet of a decrepit English manor, I would have 1000% believed it. Janice Hadlow absolutely nails Austen's writing style, her lively dialogue, and, most importantly, her sharp sense of humor. The characters, even Mary, feel very much true to their original core, and the world is broadened without losing that sense of familiarity. While I'm all about reading cherished books over and over again, it was refreshing to revisit one of my favorite stories under a different light–one that gave a shine to features (and people) long overlooked.
Bonus Factor: Pride and Prejudice
The Other Bennet Sister picks up at the same starting place as Pride and Prejudice, so for the first portion, it's a blast to see the fated events unfold from Mary's perspective, one that offers us a slightly less rosy take on Lizzie, for example (just slightly! don't worry!), and a much more complex view of Charlotte, who understands Mary's position more than anyone else at the time. But then the story jumps ahead a bit, with Mary being the only singleton of the sisters and moving between them, affording us encounters with Jane (still sweet), Lizzie (still clever), Caroline Bingley (still the worst) and Lady Catherine de Bourgh (still haughty AF). Far more interesting, though, are the characters whose layers deepen, like Mr. Collins, who becomes suprisingly sympathetic, and Mrs. Gardiner, who is TOTALLY who I want to be when I grow up. Check out her exchange with Mary after the latter has recently come for an extended stay and the former is planning a dinner:
"Can you really suppose," she asked, "that we would arrange a pleasant dinner for family and friends, and send you off into exile upstairs?"

"I would understand if you did," replied Mary. "I do not sparkle much at dinners, I'm afraid."

"Perhaps that says more about the dinners you have so far attended than it does about you," declared Mrs. Gardiner. "And anyway, in our house, no-one is obliged to sparkle. Which, I find, makes it far more likely that they might."
Oh yeah, and did I mention that she is reeeeally not a fan of Mrs. Bennet? MRS. GARDINER RULES.
Bonus Factor: Feminism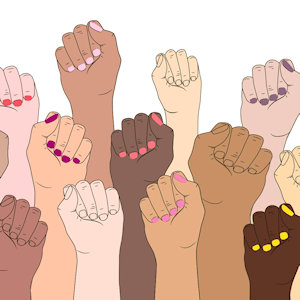 The fact that Hadlow wrote this book in our current times allowed her to infuse more commentary on gender politics into the story–and she does so naturally, in a way that isn't wildly uncharacteristic of the period. (Like, you're not gonna see any Riot Grrls pop up.) Here's our GOAT offering up a stellar example:
"No, you are not a child," replied Mrs. Gardiner gravely. "But you are a woman, which, as you grow older, you are likely to discover puts you only slightly above the condition of an infant in the eyes of most of the world."
MIC DROP.
Bonus Factor: Early 19th Century London
The Gardiners live in London, which Mary has the joy of exploring–and we get to tag along! Highlights include Harding and Howell, a posh department store that feels like the OG Henri Bendel, and Vauxhall Gardens, a.k.a. the much cooler and more legit precursor to Disneyland.
Anti-Bonus Factor: Dan Scott Award for Awful Parenting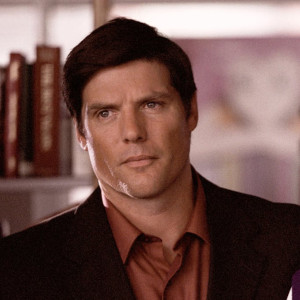 The fact that Mr. and Mrs. Bennet are bad parents isn't breaking news, but their treatment of Lizzie makes them seem like Coach and Tami compared to how they interact with Mary. As we know, Mr. Bennet is detached from all of his daughters except for Lizzie, so the fact that he straight up ignores Mary isn't as shocking as it is sad, since she's the only one who shares his passion for research and learning. It's Mrs. Bennet, though, who really takes the cake–she only values good looks in her progeny, and consequently, she sees little worth in Mary. In other words, she will feel like less of a punchline and more of a monster the next time you revisit Pride and Prejudice.
Relationship Status: The Perfect Happiness of the Union
Okay, so that's actually from the last line of Emma, not P&P, but it captures my over-the-moon feelings for this book. I didn't think it was possible, but thanks to The Other Bennet Sister, I found a sublimely empowered state of bliss in a new part of Austenland, so forward my mail, because I live here now.
Shop Our Jane Austen Themed Merch
Literary Matchmaking
First & Then
If you're looking for an original story with a Jane Austen vibe, check out Emma Mills' First & Then.
FTC Full Disclosure: I borrowed this book from the library, and received neither money nor cocktails in exchange for this review.