About the Book
Title:
The Otto Digmore Difference (Otto Digmore #1)
Cover Story: Where Are the Hunks?
Drinking Buddy: You Can't Get Wine at a Truck Stop
Testosterone Level: Frustrated
Talky Talk: Purposefully Cliche
Bonus Factors: I Am a Human Being!, Movies
Bromance Status: Nostalgic Friend
Cover Story: Where Are the Hunks?
Seriously. Every Russel Middlebrook book had a couple of well-groomed studs on the front. I guess this more subdued cover will give the book extra crossover appeal. Also, I can't shake the feeling this guy is about to burst into song.
The Deal:
At 26, Otto Digmore has a pretty awesome life. Not only is he a talented actor and musician, but he's pulling in big bucks starring in a college-themed TV show. Not a huge role, but one that gives him a nice fan base and a comfortable existence.
Except Otto isn't your typical star. For starters, he's gay, a fact that he doesn't share with most of the world. And then there's his face. As a child, he was badly burned. He has some nasty scars. Really nasty. And while casting him in a show about college party animals was innovative, he gets very few storylines.
And now the show has been cancelled. Otto fears if he doesn't land another acting gig soon, he'll become the next Joyce Dewitt or Donny Most. At the same time, he doesn't want to play the lead in a Nightmare on Elm Street reboot. And roles for guys like him are few and far between.
But then opportunity knocks. Otto is shown the script for a new film, The Tulip Vase. It's artsy, it's being produced by a big studio, and best of all, the lead character is a disfigured man. The role would be perfect for Otto!
Unfortunately, the reclusive director is called back to New Orleans for a family emergency. The studio is willing to give Otto an audition, if he can make it to Louisiana in a few days.
Otto fires up his MG Mini and sets off for the Big Easy. And best of all, he's accompanied by Russel, his good buddy. His ex-boyfriend. Who just got married.
This should be interesting.
Drinking Buddy: You Can't Get Wine at a Truck Stop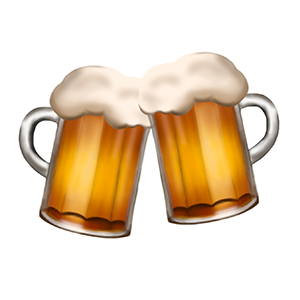 Seriously. Especially not in Texas.
Otto and Russel are great guys and I grew to love them over the course of many books, starting with Geography Club. However, as they travel through the rural southern states, they seem somewhat out of their depth, as if they can't imagine a world that's not Los Angeles or Seattle. At times, I got the impression the pair thought they were just a little bit better than the blue collar workers and farmers they encountered on their trip.
Still, the pair is likeable, and we're rooting for Otto to nail the audition. And maybe realize he's more than just a face.
Testosterone Level: Frustrated
Now if I told my wife that I was planning on a cross country road trip with my TV star ex-girlfriend (and sharing a motel room), I think the idea might be met with less than enthusiastic glee. Otto is worried that Russel's husband, Kevin, will have the same suspicions. And they're not entirely unfounded. The more time Otto spends with his ex, the more he realizes that Russel may be the one who got away.
But Kevin just shrugs off the idea. He's busy at work anyway, Russel should go have fun. Otto's glad that Russel and Kevin have such a strong marriage…but he can't help but feel insulted that Kevin is not just a little jealous. And when the two young men find themselves alone in a motel every night, Otto is forced to listen to Russel's 'No, I love you more' phone calls back home.
The celebrity gossip mags never spread rumors about Otto and his costars. There's no real reason for him to hide his homosexuality. No one really cares. People just don't think of him as a sexual being. Not with that face.
Meanwhile, the boys realize that a rural gas station isn't the best place to voice their opinions about Donald Trump, and find themselves in a car chase that really kept me on the edge of my seat.
Talky Talk: Purposefully Cliche
Russel is a screenwriter and drives Otto nuts by pointing out all the road trip movie cliches they are hitting. The rapidly approaching deadline. The mysterious but likeable female hitchhiker. The car chase with angry rednecks. The heartwarming encounter with an Otto Digmore fan and his family. The tourist traps. The local color. The learning experiences.
Otto, meanwhile, is getting increasingly irritated with his companion. This isn't a movie, this is his life! If this audition doesn't come off, then his career is over. And does Russel have to keep parading around the motel room in a skimpy little towel?
A cute look at the road trip story, and how no matter how much you care for someone, days alone in a car can strain even the closest friendship.
Bonus Factor: I Am a Human Being!
Otto plays the pseudo-celebrity well, paying for everything on the trip and occasionally name dropping. But he hurts inside. Internet jerks are making fun of him. Nothing new to actors, but mocking the scars…that's kind of shitty. And when the boys visit a tourist attraction that features pictures of circus freaks, Russel suddenly realizes how hurtful that must be. And of course no girls ever look in Otto's direction. Not that he's interested in girls, but c'mon!
We often are guilty of thinking of the disabled, the disfigured, and the overweight as asexual beings. This book does a great job of proving that everyone wants to be loved, to be attractive, and to get laid.
Bonus Factor: Movies
Otto's experience in the TV industry, and Russel's in the film world, give us some interesting, behind-the-scenes views into the businesses. For instance, did you know it's not always the most talented actor who lands a role? Go figure. And of course if your face is badly disfigured, that doesn't help things.
Bromance Status: Nostalgic Friend
This book takes me back to the days when I could jump in the car and travel for many states, just because. Thanks for bringing back the memories of a freer, if not broker, time in my life.
Literary Matchmaking
Full disclosure: I received a free e-copy of this book from the author, but no money or motel vouchers. The Otto Digmore Difference is out now.