About the Book
Title:
The Porcupine of Truth
Cover Story: Terror of What Might Have Been
Drinking Buddy: AA
Testosterone Level: Cold Shower
Talky Talk: Road Trip Done Right
Bonus Factors: LGBTQ, Improv
Bromance Status: Bromance, Only With a Girl
Cover Story: Terror of What Might Have Been
Nice, simple little cover featuring the titular porcupine. Well done.
And now I'm seeing mental images of how bad this cover could have been, with photographs of Carson and Aisha in romantic poses that didn't happen in the book, with Aisha being portrayed by a white girl.
Well done, cover designer Nina Goffi, whoever you are.
The Deal:
So Carson Smith hasn't seen his father in over a decade. Now, out of the blue, Carson's mom is insisting that they leave New York City and spend the summer in Billings, Montana with his long lost dad. It seems his alcoholic father is dying of cirrhosis. His psychologist mother insists that Carson needs 'closure' and 'to own his feelings.'
Carson has nothing to say to the man who walked out on his family years ago. But while visiting the Billings zoo (which has no animals), he meets Aisha, a gorgeous, funny, exciting African-American girl who takes an instant shine to him. Hey, this summer is looking up!
Except Aisha is a lesbian. Totally. So…that's not going to happen. But she offers her friendship and Carson is more than happy to take it. Aisha, in fact, has been kicked out of the house by her family and is actually living at the zoo. Things are rough all over.
Carson attempts to get to know his father, who, as it turns out, was abandoned by Carson's grandfather. It's a family tradition! Only…Carson and Aisha discover some strange letters in the house of the minister who lives next door. Did Grandpa Russ really run out on his family? Or is the truth something else?
With only $100 and Aisha's Dodge Neon, the pair go on a 1,300 mile road trip to Wyoming, Salt Lake City, Reno, and finally San Francisco to discover if Grandpa Russ is still alive, and why he walked out on Carson's dad.
Beats getting a summer job.
Drinking Buddy: AA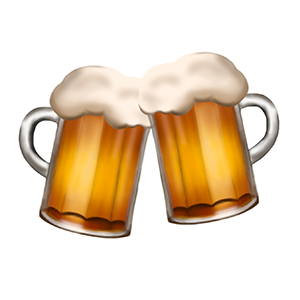 Alcoholism runs in Carson's family, so I wouldn't offer him a beer. Still, he was a decent character, though his obsession with tracking down his grandfather kind of smacked of a plot device. Aisha, on the other hand, was so incredibly cool that I wouldn't dare ask her to have a drink with me, as she'd probably say yes, but out of pity.
Testosterone Level: Cold Shower
So Aisha is a lesbian. She's not bisexual, not experimenting, not trying to annoy her parents, and not going through a stage. She likes women, and only women. And, much as Carson would like it to be otherwise, he totally accepts their intense, platonic friendship.
But after being in a car with someone for over a thousand miles…laughing, fighting, and sharing…spending the night in a city park, with Aisha sleeping with her head in Carson's lap while he stands guard…a guy can get frustrated, you know.
Anyone who's ever been in love with someone they could literally never be with will appreciate how sometimes what you really need is a friend, even if you'd like more.
Talky Talk: Road Trip Done Right
So the original plan was for Carson and Aisha to take a day trip to Wyoming to meet with some old associates of Grandpa Russ, with his mother's blessing. But one clue leads to another, and they end up driving a fourth of the way across the continent. Carson's mother cuts off his credit card, wiring him only enough money to get back to Montana. His father is dying. And yet, they're not going to give up.
I really enjoyed this book about a road trip through the unpopulated states of Montana, Wyoming, Utah, Nevada and rural California. It takes strong characters to make up for the lack of scenery, and these guys, especially Aisha, pull it off.
Bonus Factor: LGBTQ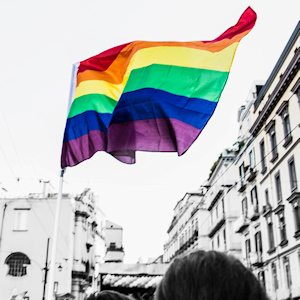 When Aisha's football coach father catches her with another girl, he informs her that she'll be going to pray away the gay camp. Aisha, unsurprisingly, is not on board with this idea, so her parents kick her out of the house. She's homeless until Carson announces she'll be moving in with the family.
But not everyone is as accepting as Carson. When a minister invites them to make the Wyoming to Salt Lake City trek with the promise of information regarding Grandpa Russ, he greets them by slamming the door in Aisha's face. "I can't believe they send us a black lesbian."
Strong as she is, that's got to hurt.
When they finally reach California, Carson introduces her to a group of LGBTQ volleyball players, and for the first time, she finally feels like she belongs. And she gets kind of pissed when Carson starts getting antsy to find the final clue in their long voyage. While this ends with the predictable big fight and big hug, it must suck to feel you have to travel six states away to fit in.
Bonus Factor: Improv
Aisha introduces herself to Carson at the zoo by telling outlandish stories about the animals. Carson, a veteran of his school drama club's improv team, recognizes her as a kindred spirit. Soon, they build an entire religious mythology about the Porcupine of Truth. Aisha makes a porcupine out of a broom and it becomes the mascot of their trip.
And when the car breaks down in Reno and they have no cash, they have to raise money quickly. So they do improv comedy on the street corner.
I need an occupation…
Bromance Status: Bromance, Only With a Girl
While I'll never completely understand the struggles of an LGBTQ book, I did enjoy reading you.
FTC Full Disclosure: I received neither money nor beer for this review (dammit). The Porcupine of Truth is available now.