Cover Story: Dazzling
BFF Charm: Meh
Talky Talk: The Long and Winding Road
Bonus Factors: Ireland
Relationship Status: Once Upon a Dream
Cover Story: Dazzling
Oh, this is lovely. Haunting, mysterious, atmospheric: you look at this cover and it screams "fairies! Ireland! Magic! OMG!" And y'all know what a fan I am of the wood cut look. Yes, yes, and yes.
The Deal:
Clare grew up in a mysterious house made of quartz and stone, and a yew tree for a wall. But when her mother dies, Clare's father moves her from Ireland to America. Now, ten years later, all Clare has of Ireland are vague memories of her mother's stories about "the Strange" – the fairies that bring their magic to humanity. Moving back to her beautiful old home means coming back to Finn, the dark-haired boy of her childhood memories. Finn is no boy-next-door, though; he's half fairy, and hundreds of years old. Together, Clare and Finn must stop the destruction of the fairy gate – Clare's yew tree – that binds fairies and humans together. If the gate is destroyed, both fairies and humans will suffer permanent harm, and it will take all of Clare's and Finn's otherworldly wits to save them.
BFF Charm: Meh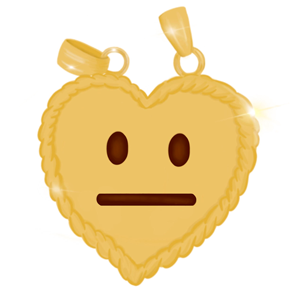 Clare is not a bad character – in fact, I kind of wanted to be her (family tragedy aside, of course). I mean, she has all the romance I ever wanted: a strange, mysterious house in Ireland, a handsome half-fairy neighbor, and, if we can believe the cover, fabulous hair. That being said, I couldn't really connect with her. She never seemed to leap off the page for me, and by the end of the book, I still felt like I didn't really know her.
Swoonworthy Scale: 2
Finn is handsome, strange (in a good way), and, oh yeah, half freaking fairy. So I was a little disappointed at the lack of swoon between him and Clare. Swoon was there, but it never became very intense for me. Overall, the chemistry between them isn't really the point, and I found myself wishing it was.
Talky Talk: The Long and Winding Road
The writing is as lovely and lyrical as a book about fairies in Ireland warrants. This book is all about the romance – the house, the fairies, the setting, and the writing evokes a classic fairy story. If that's your thing, then this is the book for you. It does happen to be my thing, but I still found the tone to be a little distancing. It was hard to break through and believe that any of it was really happening, and for a book that has to work hard to build up a really unique world, it might have been better to have a more relatable tone.
Bonus Factor: Ireland!
Magic! Fairies! Green rolling hills! The moors! The mists! IRELAND! I'm sorry, Ireland, I bet you are super tired of hearing Americans romanticize your country. I know it's not all magic and starshine all the time. But hey – what a beautiful stereotype, right?
Relationship Status: Once Upon a Dream
Book, you had your flaws – you left me wanting more. But your undeniable beauty was hard to ignore, and I think I'm willing to give you another shot.
FTC Full Disclosure: I received a review copy from Dutton Books for Young Readers. I received neither money nor chocolate for this review. The Radiant Road is available now.
---
About the Contributor:
Savannah Kitchens is a children's librarian living near Birmingham, Alabama. She loves discussing Harry Potter fan theories, making lists, and baking pies. When she's not reading YA books and graphic novels, she's beating her husband at Scrabble.