Cover Story: Bloody Palace, Bloody Palace
BFF Charm: Destiny's Child
Talky Talk: Immersive
Bonus Factors: Medicine, Historical Settings
Relationship Status: Going Steady
Cover Story: Bloody Palace, Bloody Palace
This is giving horror energy with all the blood imagery, even though this isn't a "scary" book—at least, not in the "bogeyman is going to jump out at you" sense. (Certainly scary in the "look at what humanity is driven to do to each other" sense.)
The Deal:
Hyeon has spent her life studying to be a palace nurse, the highest occupation she's allowed to hold as a lowly commoner, the unacknowledged bastard daughter to a high-ranking magistrate. She's barely begun her dream when four women are massacred at the Hyeminseo where she trained, and the only suspect is her mentor. Determined to prove her friend's innocence, Hyeon begins conducting her own investigation, which has her crossing paths and butting heads with a handsome, young police inspector also interested in learning the truth.
Unfortunately, it also leads her deeper into palace politics, closer to the temperamental Crown Prince, and into a web of lies that she may not be able to escape from unscathed.
BFF Charm: Destiny's Child
Hyeon may have spent a lot of her life with her nose in her books, but she remembers those who have given her kindness, and she's loyal, even to people who may not necessarily seem to deserve that love, like her mother and father. Loyalty and an interest in getting to the root of a problem (probably also why she's destined for medicine) drive her motivations as this investigation overtakes all parts of her life. She's definitely brave in ways I would aspire to be but don't know if I'd have the strength. I admire her.
Swoonworthy Scale: 5
Eojin is, natch, the youngest person to have ever obtained the highest-ranking of police inspector, and initially he warns Hyeon off of trying to do her own side investigation. But he's nothing if not one smart cookie, so he quickly recognizes the skills Hyeon's keen observations bring to his search, and the two form a lovely partnership-friendship-maybesomethingmoreship.
Talky Talk: Immersive
This is only my second Hur novel but I'm beginning to sense an emerging pattern: historically rich settings with hints of fact in the fiction; plucky heroines with complicated daddy issues; side characters trapped by their circumstances; and, entities of power that are rotting from the core with corruption. Her writing isn't flashy or flowery, but it has a quiet strength: both times I felt like I was slowly sinking, immersing myself into the worlds she has created until I, too, could feel the squelching mud beneath my feet, peering through the cool, gray fog with Hyeon at a dead body from across the river. I really dig it.
Bonus Factor: Medicine
As someone who has only grown up with Western medicine and also in the age of, like, MRI machines, it's always fascinating to learn about historical or other cultural healing practices. Hyeon is a uinyeos, a female nurse who attends to other women, a position created because under Confucian law men and women who are unrelated cannot touch, even to save lives (and of course this only began AFTER women were dying in droves). Of the three specialties, she is a pulse reader, the person who assesses and determines the balance of the mind and body; basically, performing the initial diagnosis. (Others create the medicines or do acupuncture.)
Bonus Factor: Historical Settings
Dare I suggest that every historical novel which pulls from real-world events should include a detailed author's note at the end telling me more about said event (a la one of my childhood faves, the Dear America diary series)? Because I honestly love it. I like hearing why the author was so interested in this particular moment that they wrote a whole-ass story around it. Why this particular time period is important to them or how they've cleverly managed to weave together the past and present political landscapes to remind the us of today that we already KNOW how things are gonna play out, if that history is any indication.
Relationship Status: Going Steady
You keep doing things the way I like, Book, and our relationship is going to continue to go places.
Literary Matchmaking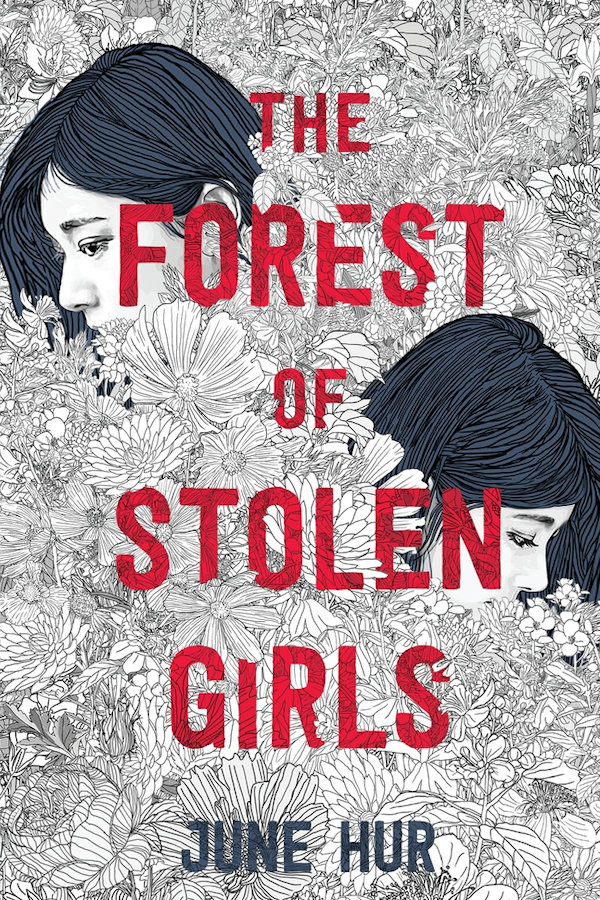 The Forest of Stolen Girls
If you want more historical Korean settings and amateur sleuthing, check out June Hur's sophomore novel, The Forest of Stolen Girls.
Terrier (Beka Cooper #1)
In the Beka Cooper series, set in Tamora Pierce's historical fantasy world of Tortall, a new policewoman must prove her worth by solving the murders of those most would overlook. FTC Full Disclosure: I received my free review copy from Feiwel & Friends. I received neither money nor peanut butter cups in exchange for this review. The Red Palace is available now.