About the Book
Title:
The Revelation of Louisa May
Cover Story: Turn Arrrrroooooound
BFF Charm: Maybe
Talky Talk: Fan Fic
Bonus Factor: Transcendentalists, Little Women
Relationship Status: Best of Luck to You
Cover Story: Turn Arrrrroooooound
This cover certainly invokes a feeling of 1800s Massachusetts, which is good considering that's where the book takes place, but I feel like the dress on the model is a little too fancy for the book's main character, who bemoans her lack of nice dresses.
The Deal:
Louisa May Alcott grew up to be one of the most famous American writers in history. But when she was a teenager, she lived in Concord, Massachusetts, with parents who were part of the Underground Railroad and close friends with Ralph Waldo Emerson and Henry David Thoreau.
In this somewhat fictionalized account of an event from her youth, we get to know Louisa as she might have been, and what she might have done when faced with an investigation into a suspicious murder.
BFF Charm: Maybe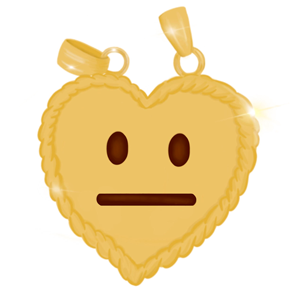 As much as I really wanted to like teenage Louisa, more often than not, she just got on my nerves. When tasked with helping out (more) around the house because her mother needed to go away for the summer to make money for their family—her father, a Transcendentalist, didn't like to work unless it suited him—she gets nearly irate. I can understand being a teenager and not wanting to have to do (more) chores, but it comes off as petulant. On the flip side, Louisa's strained relationship with her father is something I can relate to. Although my father was not at all like hers, we've had similar times of butting heads throughout my life.
Swoonworthy Scale: 4
In real life, Louisa never married. In The Revelation of Louisa May, Louisa has a fleeting chance for love, but she's too preoccupied with what's going on in her life to focus much on guys. The lack of swoon is historically accurate, I suppose, but it also makes the brief moments of woon in the book pretty dull.
Talky Talk: Fan Fic
Michaela MacColl has made a name for herself in writing about literary heroines experiencing situations they likely didn't experience in real life. In The Revelation of Louisa May, MacColl brings to Louisa May Alcott to life, and gives her a spunky (if at times self-centered) personality. MacColl also interweaves a major philosophical movement of the time (see Bonus Factor, below), women's lib issues, and the danger of being involved with the Underground Railroad, both on the side of the slaves and those free men and women who helped them. The book paints a nice, if surface-level, portrait of Louisa's life at age 15.
Unfortunately, the mystery at the heart of the plot left a little to be desired, and wrapped up a little too conveniently for my taste. The book isn't very long, and the mysterious murder didn't take place until more than halfway through. I would have liked less about life in Concord—as enjoyable as it was to read—and more investigation.
Bonus Factor: Transcendentalists
Bronson Alcott, both in The Revelation of Louisa May and in real life, was a Transcendentalist, or a member of the philosophical movement that believed in the inherent goodness of all people, and rallied against certain types of spiritualism. Because of these beliefs, the Alcott family was close with two other, more famous, Transcendentalists: Ralph Waldo Emerson and Henry David Thoreau, both of whom have small roles in the book. Regardless of if their book characters are completely true to their actual characters, it was fun reading about these men and how they affected Louisa's personality and beliefs.
Bonus Factor: Little Women
It's kind of a given that a book about Louisa May Alcott would, in some way, also be about Little Women. (Little Women, was, after all, somewhat autobiographical.) Louisa is very much like Jo, and as someone who's called her mother Marmee for as long as she can remember, seeing the nickname be used for Louisa's own mother made me smile.
Relationship Status: Best of Luck to You
It was lovely getting to know you, Book, even if your adventures are a tad less exciting than I typically enjoy. I know you've got big dreams and aspirations, however, so I wish you luck in your future. You've got spunk—that'll take you far.
FTC Full Disclosure: I received a review copy of this book from Chronicle Books. I received neither a private dance party with Tom Hiddleston nor money in exchange for this review. The Revelation of Louisa May is available now.