About the Book
Title:
The Secret History of Us
Cover Story: Big Reflective Face
BFF Charm: Yay
Talky Talk: Like a Distant Memory
Talk Wordy To Me: Done So Soon?
Bonus Factor: Bad Ass Older Brother
Relationship Status: I Will Remember You
Cover Story: Big Reflective Face
I'm generally opposed to any iteration of the Big Face cover, and making this a reflective Big Face doesn't really change that. I also found the title treatment to be a little boring, and something about the model's face seems…old. So this cover gets a big fat "meh" from me.
The Deal:
After a near fatal car accident leaves Olivia with retrograde amnesia, she's unable to remember anything from the last four years, including her boyfriend Matt, who was in the car with her during the crash. By the time Olivia comes out of her coma, the media is salivating for a first-person story from her, but Olivia wants answers just like everyone else. When she sees the cell phone video of her rescue, she's shocked to watch a boy named Walker break her ribs as he gives her CPR in a desperate attempt to save her. As she tries to piece her life back together, she realizes she has to stop trying to be who she was in order to figure out who she is.
BFF Charm: Yay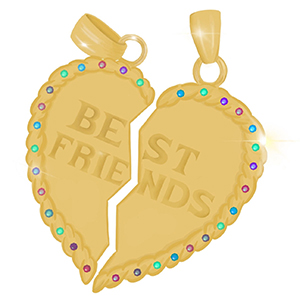 Liv handles her amnesia with a serious amount of chill. She's confused, of course, and lost, and hurt, but she never lashes out irrationally at others. As a matter of fact, she very unselfishly seems to want to please everyone around her more than take care of herself. Even though she can't remember her old boyfriend, she tries to pick right back up with dating him because she doesn't want to hurt him or any of the other people telling her what a great guy he is, or what a wonderful couple they made. She's a people pleaser, and boy, do I understand that. But over the course of the story, Liv begins to care about herself as much as she cares for others, and it was wonderful to watch that change occur. Forgetting who she is helped her to remember who she used to be, and she reconnects with another version of herself that she had grown to miss.
Swoonworthy Scale: 3
After the accident, Olivia's friends and family frequently tell her how swoony her relationship with Matt had been, so she tries to salvage the relationship as best she can. But at the end of the day, Liv is her 14-year-old self stuck in her 18-year-old body, and Matt is a total stranger. The swoon just doesn't stick. Meanwhile, she can't help but feel fascinated by Walker, the guy who pulled her out of the water on the night of her accident. She wants to know why he saved her, who he is, what made him jump in that water, but she can't seem to get him alone long enough to find out. And he doesn't seem all that interested in speaking to her anyway.
Walker's story unfolds slowly over the course of the book, and while I think there was great potential for swoon there, he doesn't really come into play until the last 50 pages or so. So any swoonage that might have occurred is pushed to the last minute.
Talky Talk: Like a Distant Memory
Jessi Kirby is a total pro at writing beautiful, dream-like prose, and The Secret History of Us is no different. There's a sort of haziness to her writing that feels like remembering something from long ago, and because Olivia is piecing together the details of her accident over the course of the book, the reader is left to revel in the mystery along the way.
Talk Wordy To Me: Done So Soon?
Full disclosure: I'm probably the last person on earth who should be reviewing an audiobook, because I generally hate audiboooks. Unless it's read by Jim Dale or Bahni Turpin, I can't stand the way people read YA voices. But I actually enjoyed Erin Spencer's voice, and rather than being perky or nasally – like so many female YA narrators – Erin's voice contributed to Kirby's dreamlike writing. I was able to get lost in the story while I listened, which rarely happens for me while listening to a book. I got so lost in the story, that I was shocked when just a few hours after I started, I noticed that there was only about an hour left in the audiobook. The story passed quickly, and what I thought was the halfway mark was actually about 80% of the way through, which left limited time to tie up the storyline.
Bonus Factor: Bad Ass Older Brother
Olivia's parents were supportive and wonderful, but it was her brother Sam who really resonated with me. He loved Olivia but didn't handle her with kid gloves the way other people did, and his sense of humor was a refreshing change for Liv and the reader. Sam was someone whose opinion Olivia knew she could trust no matter what.
Relationship Status: I Will Remember You
Book, you and I shared a short and sweet fling during one of my more tedious work days. I gave you a chance against my better judgment, and ended up really enjoying our day together, even if you ended things a bit more abruptly than I would've liked. You may not be my forever love, but I won't forget you anytime soon.
FTC Full Disclosure: I did not receive money or Girl Scout cookies of any kind (not even the gross cranberry ones) for writing this review. The Secret History of Us is available now.