About the Book
Title:
The Secrets of Hartwood Hall
Cover Story: Classic Gothic
BFF Charm: Let Me Love You
Talky Talk: Reticent Narrator
Bonus Factors: LGBTQ+, Hearing Impaired Character, Faith
Factor: Medical Matters
Anti-Bonus Factor: Awful Grownups
Relationship Status: Thank You And Good Night
Content Warning: There is a graphic depiction of a miscarriage in The Secrets of Hartwood Hall that might be triggering for some readers.
Cover Story: Classic Gothic
Blood-red background, wintry trees, dark manor house, one brave and solitary woman exploring by candlelight … Yes, that's a Gothic novel, all right.
The Deal:
When Margaret Lennox's husband dies, leaving her penniless, her only option for making a living is to go back to her old job as a governess. She's grateful to be hired by the widowed Mrs. Eversham to teach her son Louis, despite the rumors of ghosts surrounding the family and their manor. There's no way Hartwood Hall is actually haunted … is there? Why is Mrs. Eversham so protective of her little boy, why are the villagers so hostile, and why does a white figure walk around the grounds?
BFF Charm: Let Me Love You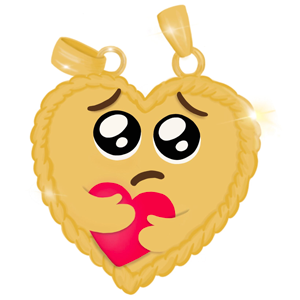 I found Margaret a difficult character to get to know. She is a deeply reserved and secretive person, sometimes too much so, even though I understand how she came to be this way. She is hyper-aware of everybody's social class, which can come across as snobbishness, even though it's actually self-preservation since a breach of etiquette could get her fired. Some of her actions (or lack of them) frustrated me, but the longer I read, the angrier I was on her behalf after all the horrible things she went through. Being her friend would be a challenge, but since she is fiercely dedicated to her students, I wouldn't mind being one of them.
Swoonworthy Scale: 5
There are physically intimate scenes in this book, but the emotional intimacy isn't there. Margaret not only has Victorian-era class and gender restrictions to deal with, but also some serious issues from her last marriage that overshadow her relationship with her lover Paul. She tries so hard to deny her feelings that she ignores him for days or weeks, which he is unbelievably quick to forgive. They're using each other as a distraction from all the Gothic mystery around them, but distraction only lasts so long.
Talky Talk: Reticent Narrator
The language is clear and simple, but not so modern as to distract you from the Victorian atmosphere. Margaret is not an unreliable narrator as such, but she does take a while to open up. She lingers over ordinary life, argues with herself, puts off decisions, and reveals her past only in brief flashbacks, as if she's trying her hardest to forget and only remembers when she has to. Readers will need to be patient, but their patience will be rewarded in the end.
Bonus Factor: LGBTQ+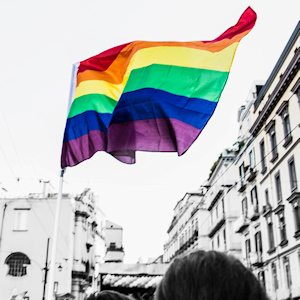 I can't say who these characters are since that would be a spoiler, but they are flawed, complex human beings with a strong found family. They have bitter enemies, but also loyal and open-minded allies despite the attitude of the era.
Bonus Factor: Hearing-Impaired Character
Margaret lost her hearing in one ear during a childhood accident. She doesn't deny the trauma or the inconvenience but doesn't let it define her either, or prevent her from snooping – ahem – investigating the mysteries of the house.
Bonus Factor: Faith
Margaret has a private, often conflicted, but very real Christian faith. She finds comfort in prayer and ritual even as she struggles against religious oppression. She feels guilty about her past, but still believes in forgiveness. The book's portrayal of the church and clergy is equally balanced; some of them are the kindest people Margaret knows, while others are the worst. (Seriously, the worst.)
Factor: Medical Matters
Hartwood Hall goes through a measles infection that scared my COVID-era self worse than ghosts: isolation, helplessness, dubious medical practices and all. I would have labeled this an anti-bonus factor, if not for the way the characters bonded through it all. The same goes for someone's surprisingly graphic miscarriage – while running for their life, no less.
Anti-Bonus Factor: Awful Grownups
The ghost that may or may not haunt Hartwood Hall was almost unnecessary, I thought, given all the mundane human evil around the place. This includes theft, blackmail, homophobia, emotional and physical abuse, arson, murder, and probably some more I forgot to mention.
Relationship Status: Thank You and Good Night
It's been a pleasant afternoon (sort of), now excuse me while I scuttle home before it gets dark in the woods. No offense, Book, but I don't think I'll be calling on you again.
Literary Matchmaking
Jane
If you prefer your Jane Eyre homages shorter and/or less scary, try Jane by April Lindner.
My Plain Jane (The Lady Janies #2)
And if you prefer them funnier and with a different take on ghosts, check out My Plain Jane by Cynthia Hand, Brodi Ashton, and Jodi Meadows.
FTC Full Disclosure: I received a copy of this book from Dutton and received no compensation for this review. The Secrets of Hartwood Hall will be available Feb. 28.