About the Book
Title:
The Shadow Cabinet (Shades of London #3)
Cover Story: Smoke and Mirrors
BFF Charm: Yay
Talky Talk: Straight Up With A Sense of Humor
Bonus Factors: Cults, Underground London
Relationship Status: Where Do You Think You're Going?
Spoiler Alert: The following contains spoilers for The Name of the Star and The Madness Underneath, the first two books in the series.
Cover Story: Smoke and Mirrors
The first time I saw the new Shades of London covers, I wasn't a huge fan—but they've grown on me. I like the high contrast, the smoky letters, and the gauzy human forms—are they ghosts in a blizzard? Are my eyes worse than I remember? I'm not sure, but I think this cover strikes the right spooky note without being cheesy.
The Deal:
Stephen is dead and Rory has left Wexford, the posh London boarding school where her ghostly adventures began. The bonus, if you want to call it that, is that her ability to see the dead—and get rid of them with a touch—has been amplified.
Rory thinks that she could help Stephen, but before she can do that, she has to deal with Jane the Psycho Therapist and the remnants of a resurrection cult from the 1970s. Oh, and she's on the run with half of London looking for her, but, you know, details.
BFF Charm: Yay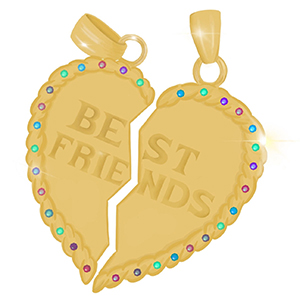 I love Rory, from her occasionally often bad judgment to her loyalty to dogged perseverance. She gets my BFF charm any day of the week.
Swoonworthy Scale: 6
BUT WHAT WILL BECOME OF STEPHEN, I shouted to the sky shortly after finishing The Madness Underneath. Well, you find out, and part of the swooniness is Rory recounting their first—and last—kiss. Sadly, it is not the pants-meltingly hot make-out session that I was hoping for, that one might reenact with their Barbies (NOW KISS!)…but there's at least one more book in the series, so IT COULD HAPPEN.
(STEPHEN!)
Talky Talk: Straight Up With A Sense of Humor
I love the way Maureen Johnson can write about scary, serious subjects and still insert some wry wit into her prose. It's hard to put this book down—Rory's voice is still as charming as it was in the previous two books, but the tense plot and new assortment of insane characters will have you turning the pages at warp speed.
AND WHAT WILL BECOME OF STEPHEN? STEEEEEPHEEEEEN!
Bonus Factor: Cults
I am semi-obsessed with cults, and if you also like YA and cults, it's a great time to be a reader. The Shadow Cabinet is one of many cult books coming out this year, and I'll be impressed if anyone can write a cult as creepy as this one. The fact that it originated in the 1970s, an era of frighteningly bad fashion if nothing else, gives this cult bonus points.
Bonus Factor: Underground London
Rory isn't the only thing underground in this book—not only is there a secret government society (the Shadow Cabinet), but there is a whole new side to London.
Relationship Status: Where Do You Think You're Going?
BOOK. GET BACK HERE AND TELL ME WHAT HAPPENS NEXT. Where are you going? Don't make me follow you….
FTC Full Disclosure: I received my free review copy from G.P. Putnam's Sons. This review was originally posted on Kirkus Reviews in exchange for monetary compensation, which did not affect or influence my opinions. The Shadow Cabinet is available now.