Cover Story: No No No
BFF Charm: Yes x3
Talky Talky: Three's Company
Bonus Factors: New Zealand, Diversity
Relationship Status: Boyfriend Stealer
Cover Story: No No No
The American version is SERIOUSLY not doing this book any favors. Honestly with that cover, I probably would have never picked it up (but the ARC sent to me looked different and the premise sounded cool.) The cover above is the Australian version, which I definitely prefer.
The Deal
Keri cannot understand why her older brother killed himself. So when Keri's estranged childhood friend Janna asks if she wants to know who murdered her brother, Keri is intrigued. Janna introduces Keri to Sione, a visiting tourist who (like Keri and Janna) lost his brother to an apparent suicide. He has discovered a string of suicides — one a year, all eldest brothers, all over New Zealand, all of whom had spent the previous New Years Eve in Keri and Janna's resort hometown of Summerton. But things turn dangerous for the three friends as their hunt for a killer turns out to be much more complicated than they'd imagined and reveals that the idyllic Summerton is not quite what it appears.
BFF Charm: Yes x3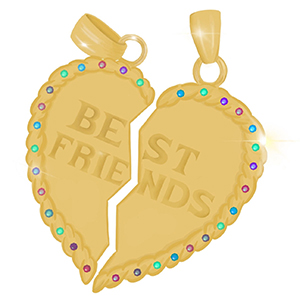 Keri, Sione and Janna all get my BFF charms, though (if I'm going to honest) Keri is definitely my favorite. She is a total BAMF and I love her sensible, straightforward way of viewing the world. Sione and Janna took a little longer for me to warm up to. And part of that is because of how real they felt. Their faults and insecurities were a huge part of who they were, but it didn't end up defining them. But by the end of the book, I was just so proud of these three for being brave, figuring out their issues and growing up.
Swoonworthy Scale: 5
Most of the swoony parts in this book take place between Janna and Japanese exchange student Takeshi. Janna and Takeshi are both attractive young people with a relationship expatriation date, in an extremely dangerous situation due to Janna's involvement is trying to solve this mystery. While Takeshi might not be my type, I can't deny that he and Janna had some seriously sexy times together.
Talky Talky: Three's Company
The chapters of this book alternate between our three main characters. It is great to get inside the head of three distinct and unique characters. The only down side to that is if you have a favorite (like I did) and always wanted to be reading from their perspective.
As I mentioned, my favorite was Keri, and I've included a passage where she reminisces on finding her brother:
I found Jake — I mean I found the body — but I don't remember that. A couple of weeks later I couldn't find my favorite pair of jeans, and Mum said she threw them out because of the blood, and I suddenly remembered the feeling of something heavy in my lap. I might have imagined it, I don't know. But I think it was real, that memory of wet weight across my thighs. That's it though. Jake killed himself and he didn't leave a note, and I lost bits of my memory and my favorite pair of jeans. I'll never get a pair like those again — they don't make that style anymore. They were scuffed in all of the right places an cut to fit my short legs and big bum, and they were comfortable and a choice faded dark blue that looked good with everything. That's not a metaphor. I loved those jeans.
Bonus Factor: New Zealand
New Zealand is the bomb dot com. I went there on my honeymoon and it is just seriously the most beautiful country in the world and I want to marry it, forever and ever. I mean, it's Middle Earth.
Bonus Factor: Diversity
This book manages to address sexual diversity and New Zealand's racial diversity in an intelligent way. And while this book wasn't about race, the choice to include those elements gives the reader a "deeper" read than your average mystery novel.
Relationship Status: Boyfriend Stealer
This book showed up at my door and I'll admit — I didn't know anything about it. But I read the plot summary and was intrigued. I knew Meghan was supposed to read and review The Shattering so I thought "Well, I'll just take a quick peek at this one, see what it's all about." Well, that quick peek suddenly turned into my reading the entire book because I couldn't put it down. Whoops. So maybe I swooped in and stole Meghan's date before she had a chance to meet up with it. But it ended up being worth it for this super engaging and awesome read.
FTC Full Disclosure: I received an ARC copy from Little, Brown. I received neither money nor cocktails for this review (dammit!). The Shattering will be available on September 5th.